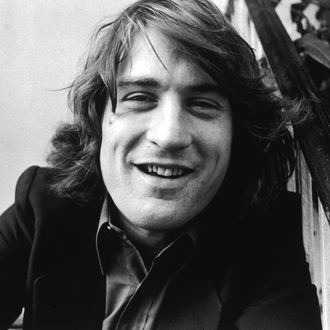 Photo: Getty Images.
Photo: Santi Visalli Inc./Getty Images
Robert De Niro might be the next actor to use a de-aging technology similar to the one used on Carrie Fisher for Rogue One. A producer of The Irishman, De Niro's upcoming project with Martin Scorsese, told Cinemablend that the upcoming gangster movie has tested technology to make the actor appear decades younger. The effect would be similar to the age manipulation used in the stand-alone Star Wars installment (wherein Carrie Fisher appeared as Princess Leia in her 20s) and The Curious Case of Benjamin Button. "You don't use prosthetics, makeup, they have acting and the technology is able to have them go through different time ages without the prosthetics," producer Gaston Pavlovich explained. "Imagine seeing what De Niro looked like in The Godfather 2 days, that's pretty much how you're going to see him again." Young De Niro in a mob pic is an offer we can't refuse.