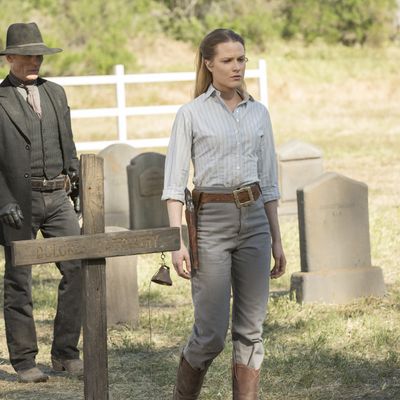 Ed Harris as the Man in Black, Evan Rachel Wood as Dolores.
Photo: John P. Johnson/HBO
While we wait for Vulture's official Westworld recap, here's a place to discuss the events of Sunday night's season finale, "The Bicameral Mind." Were the reveals enough? Where might Westworld go next season? How great is Thandie Newton? Discuss!