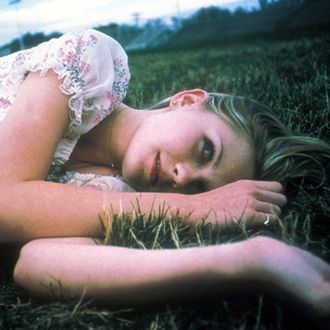 Each month, several films and TV shows leave Showtime's catalogue. We provide a list of departing titles so you can watch them before they're gone forever (or are just available on a different site). For more comprehensive coverage of the best titles available on Showtime and elsewhere, check out Vulture's What to Stream Now hub, which is updated throughout the month.
Bound for the promised land: Cape Fear
If your town's art house theater isn't getting Silence for a while, scratch your Scorsese itch with his bone-chilling remake of the 1962 thriller about a convicted rapist who tracks down the public defender who couldn't keep him out of prison. One of many fruitful collaborations between Scorsese and Robert De Niro, the film, like The Departed and Shutter Island, is Scorsese's attempt at pure popcorn entertainment — which still means it's got a good deal more brains and guts than your average cat-and-mouse game. Leaving January 22.
Life and death in Grosse Pointe: The Virgin Suicides
This 1999 adaptation of a Jeffrey Eugenides novel about wealthy Detroit suburbanite sisters who feel a strange compulsion to kill themselves was Sofia Coppola's first film, and it cemented the directorial vision that has defined her ever since: a conflation of immense privilege and existential despair. The dynamic sits uncomfortably with a lot of people who think the rich have no right to be so sad, but Coppola and her star, Kirsten Dunst, know how to evoke a peculiar, isolated strangeness in their cloistered settings, one that might make you question if we're even living in the same universe as these people. Even that is a valuable artistic achievement. Leaving January 31.
Eat at Mooby's: Clerks II
Over the last decade, Kevin Smith has completed his metamorphosis from invigorating bootstraps filmmaker who loves nerdy things to full-time nerd whisperer who only makes films to satisfy himself and a shrinking circle of admirers. (If you can find a better description of the intended audience for Yoga Hosers, please share.) But Smith's goofy 2006 sequel to his original breakout hit managed a sweet spot of fun and fan service, with some world-class riffs and a Jackson Five musical number that shouldn't be nearly as fun as it is. Randall's firewater breakdown of his disdain for Lord of the Rings and continued love of Star Wars makes one wonder what he'd have to say about those franchises' most recent iterations. Leaving January 25.
January 6
Sling Blade
January 12
American Wedding
January 21
Machine Gun Preacher
January 22
Cape Fear
January 24
Alone in the Dark
January 25
Clerks II
January 27
Hostel: Part II
January 28
Summer of Sam
January 31
Black Hawk Down
The Condemned
Frank & Jesse
Happy Endings
Lucky Town
Phoenix (1998)
The Prisoner of Zenda, Inc.
Saw II
Trees Lounge
Wonder Boys
The Virgin Suicides