I present to you our hallowed, treasured national anthem, "The Star-Spangled Banner":
Oh, say, can you see, by the dawn's early light,
What so proudly we hail'd at the twilight's last gleaming?
Whose broad stripes and bright stars, thro' the perilous fight,
O'er the ramparts we watch'd, were so gallantly streaming?
And the rockets' red glare, the bombs bursting in air,
Gave proof thro' the night that our flag was still there.
O say, does that star-spangled banner yet wave
O'er the land of the free and the home of the brave?
Okay, got that shit out of the way. Welcome to the end of 2016, a year that metaphorically took a knee on the United States of America's trachea. And as long as we're making introductions, welcome to this bracket, "Who Didn't Lose 2016?"
By this year's second week, an ominous tone had already been established with the passing of David Bowie. The stakes were immediately raised, and we realized that nothing (or no one) could be taken for granted. The people we thought were immortal were dying, the news and information we treated as fact were being painted as fiction, with made-up propaganda carrying as much weight as documented truth, and the democracy we assumed was a well-oiled machine started falling apart.
Sharon Jones, powerful leader of soul group The Dap-Kings, had a stroke while watching the election results and died a few days later. If there's any story that shows what 2016 was capable of, it's that.
What plays out in this bracket was bound to happen by the sixth year. (See previous brackets: 2011, 2012, 2013, 2014, and 2015.) In the beginning, they were fun — because things felt good. You remember how it was in 2011 and 2012, when the country began to see some light after the recession? The answer to the question, "Who won the year?" was an actual winner, narrowly defeating other things that also had had pretty great years. By 2013, however, the tide began to turn — the "winner" that year was "cultural appropriation." While making this year's bracket, I found myself reminiscing about 2013 and the days of dominant cultures simply using other groups' practices and images and beliefs for their own saltine'd personal gain. What I'd give to see a white man in a Redskins jersey playfully call his friend a nigga at a blackface party — hark the herald angels sing!
Last year's big winner was hate. Just think about that: Hate won in 2015. In my have-only-voted-for-a-president-that-I-loved mind, 2015 was as bad as it would get, and then 2016 would be like the part at the end of San Andreas where The Rock says, "And now … we rebuild." But no, this year was more like a scene from one of the Fast and Furious movies where you think Tyrese has maxed out the speed in his car, but then he flicks the switch to turn on the NOS, and then he starts going so fast that if he were to hit a pebble in the road, he'd probably flip his car over and die.
So after an intense deliberation with the Electoral College (me) reigning supreme over the popular voters (also me), the name of this year's bracket has changed from "Who Won?" to "Who Didn't Lose?" because nobody really won. Trust me — even the winner of this bracket full of losers is a huge loser. But there are people, things, and ideas that made it to the end of the year in one piece, that either avoided the pebble in the road altogether, or hit it, did a 1080 in the air, and somehow landed with their car pointed in the right direction.
As in years past, there are rules for this bracket — even in a year seemingly without any. The first is that previous year's bracket champions get the TRL-retirement treatment, which means Twitter (2011); the Knowles-Thronedashians, i.e. Bey, Jay, Ye, Kim (2012); Cultural Appropriation (2013); Footage (2014); and Hate (2015) were ineligible for inclusion. That really complicates things for 2016, because it means something besides "Hate" has to win. (And yes, "Hateration" falls under the "Hate" umbrella.) But, incredibly important for 2016: While the once-beautiful-now-complicated double date of the Carters and the Wests is banned as a single unit, each member can enter the bracket as an individual.
Structurally, it is still a bracket of 32, but this year there are five categories. And in each category, there are eight entrants, bringing our grand total to 40, which makes for a completely batshit-insane play-in game scenario that I just invented, which I will explain later, after I figure out how to explain it.
These are the categories:
Celebrities/EntertainersPublic Figures/LeadersTechnology/InternetSportsMovements/PhenomenaMORE RULES
The Deceased: Will never, ever, ever be included, which concludes the Harambe portion of this bracket. It's hard to die and win, and even harder to die and not lose.
The Seedings: I've stopped caring about people complaining about the seeding, because I've stopped caring. Anyway, for the sake of math and science, here's how seeding works: They are controlled by an objectively subjective method that's got a little Bernoulli here, a little Fibonnaci there, and a Paula Deen–racism butter-triple-scoop of "I DO WHAT I WANT."
Basically, the subjective part is that I pick what makes it in, and a number of Twitter followers decides how high they're seeded. And if there isn't a clear account tied to the person, place, or thing, then it gets subjective again and I just pick one for it. Or something like that. You know, like I said earlier, math and science.
The Honorable Mentions. The things that were considered, but didn't really ever come close to cracking the bracket. You know, things that I briefly thought didn't lose, but then remembered they lost a lot. Cristiano Ronaldo, the Ku Klux Klan, Reince Priebus, automated cars, email, VR technology, Riz Ahmed, Game of Thrones, the shorter Chainsmoker, Steve Bannon, 2 Chainz, "Knuck If You Buck," Seth Meyers, Eric Dickerson.
The Really Honorable Mentions: The handful that came very close, and might have even been in the bracket for a second, but just didn't make the final cut. Classic 2016: unfair to the end. Tina Knowles, Solange Knowles, Dwayne "The Rock" Johnson, Mike Pence, Star Wars, the Republican Party, Von Miller, white nationalists, Nigel Farage, Kelly Price, David Fahrenthold, Russell Westbrook, Jesse Williams, Gucci Mane's teeth.
The Case Against Anyone Not Named Donald in the Trump Family: They're all hosts.
The Case Against Hosts: They're not real.
But What Is "Real" — And While We're Talking About It, What Is "Time" Really?: This is all your fault, Lost.
That's it — I'm just stalling at this point — here are the 40, which will be narrowed down to 32. (* Denotes an appearance in a previous bracket.)
CELEBRITES/ENTERTAINERS
Lin-Manuel Miranda
Chance The Rapper
Samantha Bee
The Stranger Things Kids
Donald Glover
*Drake
Marvel
OJ Simpson
PUBLIC FIGURES/LEADERS
*Donald Trump
*Beyoncé Knowles
Justin Trudeau
Vladimir Putin
Colin Kaepernick
Theo Epstein
Michelle Obama
Ben Carson
TECHNOLOGY/INTERNET
Pokémon Go
The Television
Facebook
*Snapchat
Breitbart.com
Fake News
WikiLeaks
Memes
SPORTS
LeBron James
The Chicago Cubs
Katie Ledecky
*Michael Phelps
Leicester City FC
Conor McGregor
Usain Bolt
U.S. Women's Gymnastics Team
MOVEMENTS/PHENOMENA
Brexit
Neo-Nazis
"Make America Great Again"
The Alt-Right
White Supremacy
Cleveland
The Alt-Woke
The Standing Rock Protests
And finally, the bracket's four regions. In honor of the year's best song, "Ultralight Beam" by Kanye West off The Life of Pablo, each region is named after one of the four featured artists: The Kelly Price Region, The Lil Chano From 79th Region, The Kirk Franklin Region, and of course, the Terius Region. You know what, might as well just put this video up now, since I'll be referring to it for the duration of this bracket.
Kanye West SNL by dailypremiereBefore we finally get to the bracket, one final thing: the play-in games. These are used in brackets to determine the eighth and final spot in each quadrant, with one head-to-head battle. That's true in this case also, except it's going to be head-to-head-TO-HEAD.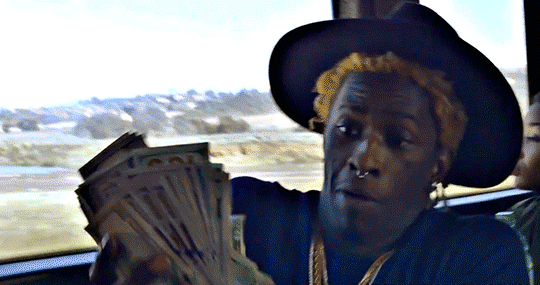 I know, Thugger, it's insane. We've never seen this before in history: a three-way battle just to get into a bracket on the internet. Let's do this.

Michael Phelps and Katie Ledecky and Neo-Nazis: What a year all three had. When it comes to the first two, our country's best male and female swimmer, perhaps ever, it's unfortunate that the 2016 election went full Men in Black Neuralyzer on the Rio Olympics (yes, there was a Summer Olympics this year — for weeks.) First, Phelps — he's a golden god. Michael, father of Boomer, ended his Olympic career in Rio getting his 28th medal, 23 of which are gold. He went out on top, was at his most personable while simultaneously having his angry game face become a meme, and then somehow topped it all by saying on the MTV VMAs stage "there's no rapper today more inspiring than Future," followed by the revelation that when the famous poolside scowling photo was taken, he'd been listening to "Stick Talk" by Future.
Then there's Ledecky, who won four golds and a silver in Rio, beating other swimmers by such great lengths that she almost seemed embarrassed, since she was already prepping for freshman orientation at Stanford — in Stanford — by the time her opponents finished the race. And then, of course, neo-Nazis. You wanted Trump to be president — you saw his potential as a "real opportunity" — and wouldn't you know it, he got elected. The feeling must just be utter elation, joy, and pride underneath all that hate and evil.
This may seem tough, but there's one image that makes this a clear winner: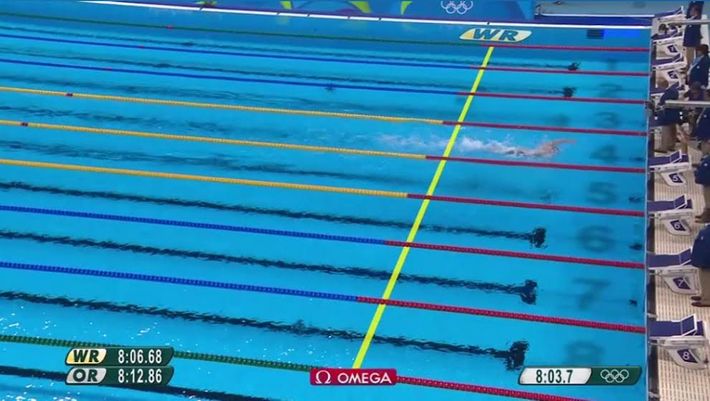 It was the moment on the final lap of the 800m when she was so far ahead (and beating world-record time) that no one else was on the screen. I'd never seen anything like it. You knew she was going to win before the race began, and you knew it wasn't going to be close, but this was next-level dominance, the stuff of legend. And for that, combined with the fact that Phelps isn't even the coolest person in his sport and that a neo-Nazi group — National Action — got banned from the U.K. on the grounds of being terrorist organization, all while many obvious neo-Nazis are trying to pretend like they aren't because the neo-Nazi PR still isn't super hot in these streets yet (give it time), means Ledecky advances.

Cleveland and Samantha Bee and The Television: If the bracket was "What experienced the greatest mood swing of 2016?" Cleveland gets a bye to the finals. Its basketball team finally brought a title to the city, its baseball team devastatingly lost in game seven of the World Series, the city hosted the Republican National Convention, and their football team might actually go 0-16. Cleveland was many of us this year — up 3-1 in life and then you hit the pebble and next thing you know you just lost game 7, on November 9. As for Samantha Bee, she finally got her own show in 2016 and not only is it great, but she's the opposite of Jimmy Fallon rubbing his hands in Trump's Bosley Medical dandruff — late night's vox clamantis in deserto. And then there's the thing you watch Samantha Bee on, the television.
We'd been trending this way for a few years now, but 2016 was finally the year that television shows undeniably mattered more than films. Westworld, Game of Thrones, Insecure, The Bachelor, Stranger Things, Atlanta, The Great British Bake Off: These were the things we cared about in 2016, not all the films that allegedly came out this year that I can't think of right now. And while many of the great shows were bingeable, the ones that weren't became events, week by week, causing people to crowd around these once-fancy-now-archaic devices known as "televisions" for enjoyment. On multiple occasions, I found myself watching episodes of The People vs. O.J. Simpson, Atlanta, and Game of Thrones with other people, in a home, in front of a TELEVISION. And it doesn't stop there — award shows, sports games, and other live events — YEP, ON THE TELEVISION.
And these are just the beautiful distractions that took our attention away from the fire burning around us — flip the channel and you'd quickly stumble on the news, making it rain lighter fluid, causing the blaze to reach unthinkable heights. So for that, the television advances.

Want to hear a bad joke okay here it goes: So O.J. Simpson and Vladimir Putin walk into a Breitbar … Told you that was a bad joke you know what let's pretend this didn't happen and let me just explain why O.J. Simpson made the cut. Between the great FX miniseries The People vs. O.J. Simpson: American Crime Story and the even greater 178-hour documentary film (which is definitely a film, to all you Academy voters out there reading this bracket who decide what films to nominate for Oscars based off of this bracket — I REPEAT, DEFINITELY NOT A TELEVISION EVENT, DEFINITELY DEFINITELY A MOVIE), O.J. got what he always wanted this year, which was to be the center of attention. Sure, we were all reminded again of his fall from grace, and the probability that he's guilty of all that murder increased from 100 percent to 200 percent, but something with "O.J." in the title could win Emmys, Golden Globes, and an Oscar — you know somewhere deep down he's thrilled about this. Next, there's Putin, whose success came by way of meddling. He convinced Trump that they were friends, probably told him once or twice over the phone that they were peers just to stroke his ego. Meanwhile in Russia, here's Putin and his crew realizing that they actually caused enough trouble to get their puppet elected.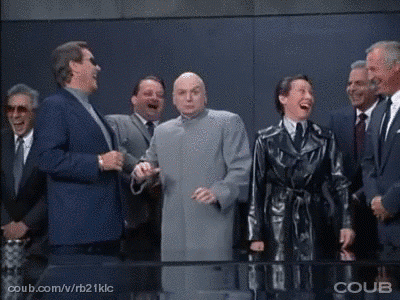 Finally, the website Breitbart.com. Here's how big Breitbart got in 2016: so big that I forgot the website was named after someone, and that that someone, Andrew Breitbart, had died. Even if things weren't on the website, a certain type of pro-Trump, anti-Hillary, often false message would get talked about as if it had been, like it was rural Nebraska's Worldstar Hip-Hop. And the site's executive chair, Steve Bannon, is now the chief strategist for the president-elect.
Breitbart moves into the bracket — leaving behind O.J. and Putin to sit, drunkenly, at the Breitbar … this is so bad, I'm sorry.

Leicester FC and Brexit and The Standing Rock Protesters: There were 5000-to-1 odds that Leicester would win the Premier League, and then wouldn't you know it, they did. They're not advancing beyond the play-in because every tribute video almost makes me cry, and then the intense soundtrack victory music kicks in, which reliably sounds like different Lord of the Rings EDM tracks. The people that voted to leave the European Union — to Make Britain Great Again — won, but many of them are already on record regretting their votes — because people just vote for shit — so they definitely didn't win. Which leaves us with 2016's truest story to buck the fallacy that resistance is an exercise in futility. The Dakota Access Pipeline, which was set to be built under the Standing Rock Indian Reservation, was halted by the U.S. Army Corps of Engineers after months of protests. So yes, while the whole thing isn't "over," this was a huge victory (and a signal of hope) in a year defined by the infringement of rights. So #NoDAPL makes it to the bracket.
THE BRACKET
SEEDS
Drake, LeBron James, Fake News, Donald Trump
"Make America Great Again," The Alt-Right, White Supremacy, Beyoncé Knowles
Facebook, Michelle Obama, Usain Bolt, Marvel
WikiLeaks, The U.S. Women's Gymnastics Team, Conor McGregor, Wokeness
Chance The Rapper, Ben Carson, Justin Trudeau, Pokémon Go
Theo Epstein, Donald Glover, Snapchat, Memes
The Stranger Things Kids, Lin-Manuel Miranda, Colin Kaepernick, The Chicago Cubs
Katie Ledecky, Breitbart, The Television, The Standing Rock Protests
The Kelly Price Region

(1) Drake and (8) Katie Ledecky: Earlier this year, I described Drake's album Views as "Avatar music" — like the movie, it was huge, everybody consumed it, but would we really care about it in the future? That was even before Views became iTunes' biggest-selling album of the year and "One Dance" the most-streamed song in Spotify history. Looking back on the album's impact on the year, it felt like background music at best, white noise at worst. Drake is at a point now where he's so big, he almost doesn't feel like an artist — he's just one of those things that is. And so the mystique and the investment level has dropped — you need the sun, but you don't really care about the sun, because the sun is just something that is part of your life. Katie Ledecky left the Rio Games almost like some mythological being — mystique-rich — someone capable of things that didn't even seem possible, like Paul Bunyan or Casey at the Bat or Serena Williams.
To put it plainly, she's a hero. As for Drake, he thrived, but in that way where you have the Ducktails vault full of gold and treasures, but no one really cares about your riches, or how you got them. So in his biggest year, Drake lost. And because of that, Ledecky pulls off an upset and advances to the Round of 16.

(5) Donald Glover and (4) Michelle Obama: When it comes down to who had the most unexpectedly fire year, Donald Glover might top the list. After years of being in the public eye, he drops an incredible show in Atlanta (the show and his performance, up for Golden Globes), a mind-bending album in "Awaken, My Love!" (complete with a shirtless and shiny-pants performance of "Redbone" on Fallon — shout-out to all my fellow bird-chest boyz out there trying to get back in shape for 2017 and turn those love handles inside out by spring break, I SEE YOU), gets a part in 2017's Spider-Man: Homecoming, and GETS TO PLAY THE ROLE OF YOUNG LANDO CALRISSIAN IN THE 2018 HAN SOLO MOVIE. I mean, it's almost unfair how many grand slams he was keeping in the chamber for 2016. Which is why it's a shame that he's going up against Michelle Obama.
After seven great years as FLOTUS, Michelle solidified her legend in 2016 with two memorable speeches. She was by far Hillary Clinton's best surrogate, delivering a memorable speech on the first night of the Democratic National Convention. But that wasn't even her best one — it was the one she gave in New Hampshire in October, in which she spoke directly to Clinton's opponent, Donald Trump, but refused to say his name. It was one of the most amazing acts of quiet resistance, one that spoke volumes in a year in which Trump getting the hiccups would get more coverage than Aleppo. Michelle advances — somehow peaking in a year in which so many mainstays faltered.

(6) Lin-Manuel Mirands and (3) Chance the Rapper: If this were a previous year's bracket, one deciding "who killed it the most?" these two might have met in the finals. They both dominated the public consciousness in 2016, making this an interesting matchup, since they're so similar. Both Hamilton (the musical, the studio album, and the mixtape) and Coloring Book were phenomena. For Lin, this is year two, with 2015 being his true explosion, but 2016 is when he became a household name. And with Moana, the Disney film for which he did the music, his fame only grew. With Chance, he hasn't looked back since walking onto that SNL stage and delivering the verse of the year in "Ultralight Beam." He's put Chicago on his back in a way not even Kanye could dream of, selling out the White Sox baseball stadium for a day-long festival. Every television performance was must-see television, from "No Problem" on Ellen to "Blessings" on Fallon to his return to SNL for the year's final episode, performing "Finish Line/Drown" with Noname and "Same Drugs" with Francis and the Lights. He said he wanted to perform every song from the album on television, and in an unprecedented flex of a move, he's probably going to get it done.
Both also have a quality about them that is largely responsible for their success, but also makes them targets for a backlash, if the line isn't walked perfectly: They're both so goddamn earnest and smiley and good. It's disarming, but can also drive suspicion, because how are you still smiling and great at things when I know you haven't slept in eight months. But someone has to win this matchup, and here's why that person is Chance.
Beyond being theater kids with melanin that can flow and love inspiring the masses while talking about their people and where they're from, both of them make white people feel really really really really really really really really really really really really really really really really really really really really really really really really good. That's obviously a good thing, for success, but if you spend enough time listening to people talk about them, it's clear their existences are commonly exceptionalized. The passion with which a white lady will scream "Immigrants, we get the job done!" or a white kid from not-Chicago will claim to now understand the South Side of Chicago or just the black experience in general, because someone like Chance emerged from the neighborhood, can be troublesome.
To put it as bluntly as possible, Chance wins because white people treat him a lot blacker than they treat Lin-Manuel as Puerto Rican — Lin-Manuel is thought of as "safer" than Chance. It's fucked up, but that's a reality of being a minority, wanting success, wanting to make great things that last, but also feeling the need to not be overly accepted by white America, needing to give white America occasional moments of pause, just as a reminder that you aren't white and that you aren't some exception to the rule that is your people.
So yeah, Chance advances. America is wild, man.

(7) The U.S. Women's Gymnastics Team and (2) "Make America Great Again": As much as I'd like to talk about Simone Biles the Sovereign and Laurie Hernandez on Dancing With the Stars, why pretend that the U.S. women's gymnastics team could ever overcome the phrase of 2016, "Make America Great Again"? It started out as just something on red hats, but that phrase defined the year, mainly because of the code word "great," a word which, if fully unpacked, explains why Donald Trump won the American presidency. So yeah, shout out to the Final Five, but there are few things that had more of an impact on the year than #MAGA.
The Lil Chano From 79th Region

(1) LeBron James and Breitbart: Lebron James finally did it — he brought a championship to Akronland. And not only did he do it, he cemented his already cement-filled legacy with one of the greatest moments in NBA history: his game-seven chasedown block of Andre Iguodala.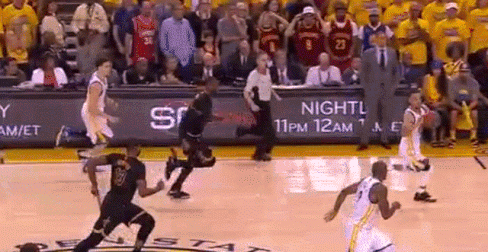 It's not just the athleticism — it's the timing, the shuffle-step, the stakes of the game, the reality of what happens if it's ruled goaltending. He's like nothing Earth has ever seen before. Like Chance and Lin-Manuel, in a normal year, LeBron would have gone deep into this bracket with ease, but he's going up against another force of nature, Breitbart, a website instrumental in Donald Trump's winning the election, a feat more remarkable than coming back from 3-1.
There is one thing that Breitbart had going in its favor for most of the year, however, that hampers it going forward: it's still part of the media. Yes, it positioned itself as the anti-media, allowing it to simply disagree with whatever else was being reported, thus arming it with the power to be the New York Times of conservative America, but now that Trump's elected, he no longer needs it. Breitbart was a means to an end, and while it will still continue to be powerful, the moment Trump got elected (and his Twitter account became his own breaking-news source), Breitbart lost some of its importance. And just to add insult to injury, the site that had long prided itself in being unverified on Twitter just got itself a blue check.
Welcome to the mainstream media, Breitbart — continental breakfast goes until 9 a.m., checkout is at noon.
LeBron James advances to the Sweet 16.

(5) Ben Carson vs. WikiLeaks: So while Breitbart helped Trump get elected, WikiLeaks probably got Trump elected. That's power. Ben Carson is someone who also has power, but he took a massive L the moment he became Secretary of HUD. Carson had such a great run this year, because he ran for president and dropped out relatively unscathed. But then the doofus accepted a job, one that might require homework, since he's performing a task typically reserved for people that know things. Homework sucks and Ben Carson has a lot of it, so he loses — it's really as neurosurgically simple as that.

(6) Snapchat and (3) Facebook: Funny story about Snapchat and this bracket: I've never been right about it. Here's what I said about it last year:
"Snapchat, on the other hand, has seen its finest moment. I hate to say it, but Snapchat will never have a better moment than DJ Khaled on Snapchat. I know that the business opportunities with Snapchat seem never-ending, with countless opportunities in the branding and marketing and native-advertising content-influencer peer-to-peer mobile-streaming push-notification high-fidelity interface space, but it's never getting better than Khaled Khaled."
There's not one correct thing in there. I clearly don't know what I'm talking about, so instead of talking about Snapchat, I'm going to focus on Facebook.
Believe it or not, this is the first time Facebook has been in the bracket. The reason for that is similar to what I said about Drake — it's long been so big, it just kind of is. Year in and year out, there was never anything noteworthy about Facebook that made it stand out. It just increasingly became the backwards version of Twitter. Facebook's news was where good ideas went to die, and Twitter seemed like the platform of the future.
In 2016, however, everything changed. Twitter became the definition of the echo-chamber bubble while Facebook proved to be the place where you could get a true sense of how Americans felt about things and actually got ideas that would inform future decisions. Trump may have used Twitter as his ricin-filled playground, but his voters (and their opinions) were on Facebook. Also on Facebook, all the fake news fit to share, which also swayed the election. Facebook may have become even more of a garbage fire, but a relevant garbage fire nonetheless, even more relevant than Snapchat, an app that I will not say anything about, other than that I wish it the best. But it loses to Facebook.

(7) The Stranger Things Kids and (2) The Alt-Right: This matchup is normal Kermit vs. evil Kermit. I mean, look at these delights: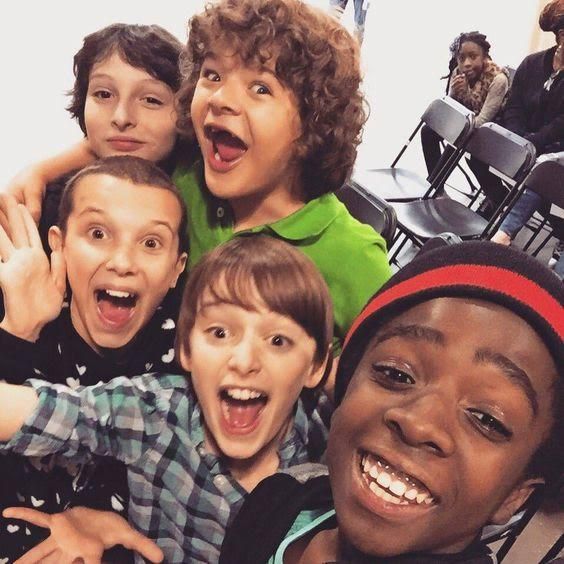 The boys are just the best and Millie Bobby Brown is by far the biggest boss that we've seen thus far.
They were such a happy spark in a doo-doo year, much of that doo-doo compliments of the fibrous diet of the alt-right. Who makes up the alt-right? People that want America to be great again. What does "great" mean? Probably something America was after slavery and before Obama. The white robes and pointy hats are less prevalent in the present, but the phrase "alt-right" does much of the same job — let's you hide your identity. And guess what, this sizable, amorphous blob helped elect someone with plans to take us back in time. So yeah, they advance to the next round.
The Kirk Franklin Region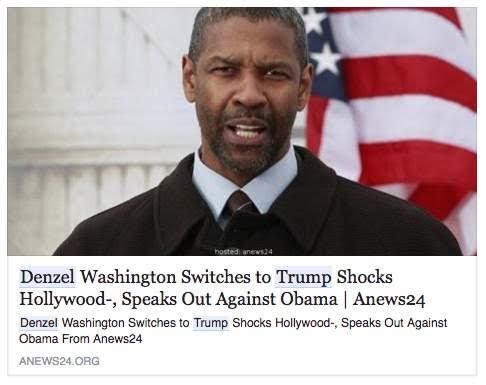 (1) Fake News and (8) The Television: In 2016, in addition to appearing in two films, The Magnificent Seven and Fences, his majesty Denzel Washington was also the subject of one of the most popular fake-news stories.
The story — published on sites passing lies off as truth — was shared hundreds of thousands of times. It's evil genius if you're in the business of electoral war games, using someone on Black Man Rushmore to parrot pro-Trump talking points. Uninformed Facebook users thought a prominent black person supported Trump, thereby making it seem like Trump did care about "the blacks," which made Trump voters feel better (or less racist) about voting for Trump and maybe convinced some black people to support Trump, because even Denzel was doing it.
In 2016, the fact-checking always came too late. For many, once fake news gets into your head, it stays there. And the chances you'll read or hear something fake and then read a story in a legitimate outlet debunking the lies aren't necessarily high. This election taught us it's no longer about who gets last word, but who gets the first.
Fake news was so prevalent in 2016 that it became real — so real that real news was easy to make seem fake. Crazy times, right? Television had a profound impact on society this year (and plenty of fake news ended up on TV screens, too), but fake news advances.

(5) Pokémon Go and (4) Conor McGregor: Did Pokémon Go actually happen? It's all so blurry, but I remember doing things that seem insane. I vaguely remember going on a three-mile run, hungover, just so I could incubate a few eggs — but I hate running? I remember sitting on the couch next to my roommate for an hour, not speaking, just so we could focus on evolving our Pokémon. And then one of us said, "Someone dropped a lure, wanna go outside?" And we did — it was at the bar across the street. The bartender had dropped a lure and when we walked in, he said, "Dropped a lure." I said, "I know." Six more people walked in, ordering drinks while staring at their phones, looking for Pokémon. And for ten minutes, there were nine people in a bar at 6:30 p.m. on a beautiful summer day, silent, catching Pokémon. And then everyone paid their tabs and left.
This election year was the perfect time for an addictive distraction like Pokémon Goto happen. I mean, I took a screenshot of myself catching a Clefairy over Hillary Clinton's head during her speech at the Democratic National Convention — I was in deep.
Conor McGregor is an MMA fighter and he had a huge year, because I now know the name of an active male MMA fighter. He lost a fight in March but won his other two gigantic matches, including a landmark UFC fight at Madison Square Garden, to be forever known as "The Thrilla Near Brother Jimmys," plus he booked a cameo on the next season of Game of Thrones. He's becoming a household name in violent houses, so his 2016 must be recognized. But did he dose Earth, giving us all a four-month acid trip? Not exactly, which is why the biggest phone app for which I had no problem forking over all of my personal information to play, moves on.

(6) Theo Epstein and (3) Usain Bolt: This dude Usain St. Leo Bolt is perfection. He ran in three Olympics, ran in three events in each of those Olympics, and won gold in all three, all three times. And now he's done. Like, how do you top that?
Oh, I don't know, help build a Red Sox team that breaks their World Series curse of 86 years, and then do THE EXACT SAME THING WITH THE CHICAGO CUBS, EXCEPT THEIR CURSE LASTED FOR 108 YEARS? Do I want Theo Epstein to run for President in 2020? Yes. Theo, I know you're reading this, so consider it. He moves on, easily
(7) Colin Kaepernick and (2) Beyoncé Knowles: He's a quarterback and she's a singer. Both had a major impact in 2016 by doing things outside of their typical job descriptions. Kaepernick changed the NFL and became a villain in many corners. By kneeling during the national anthem to protest the treatment of black people, he gave those who wanted to make America great again another target. He started a movement in his league but more importantly in youth leagues, with kids standing up for something despite the ridicule that would come. Colin Kaepernick got more support from 16-year-old football players than some of his fellow players, who were probably told that kneeling would affect their endorsements.
Kaepernick became the starting quarterback midway through the season. If you were proud of him, which I was, you wanted him to win games, so the haters couldn't hold anything over his head (even though he prevented my Falcons from making the Super Bowl, and ruined my Obama inauguration weekend in 2013). Unfortunately, they were a bad team when he became a starter and have continued to be terrible, which did hurt the momentum he built while on the bench — fueling the garbage argument that he's only kneeling for attention, which is easy to say when someone goes from not playing to playing poorly, even if those should be two completely different conversations.
One big difference between Kaepernick and Beyoncé: She was good at everything. She put out one of the three best albums of the year and pissed people off, on purpose. They both did things that made them seem unsafe, risks that should be commended in this climate, but Beyoncé did it better. Oh, and Kaepernick didn't vote. So Beyoncé advances.
The Terius Region

(1) Donald Trump and (8) The Standing Rock Protests: The activists recently got a big win when construction on the pipeline was halted. This was a victory, but it's not over. President-elect Trump has come out in support of the pipeline, and to make matters worse, he picked dancer/glasses-wearer Rick Perry as his secretary of Energy, a man who is on the board of the company building the pipeline.
Trump isn't losing in this bracket for a while, regardless of his opponent. I mean, he won. He actually won the presidency. Good lord.

(5) Justin Trudeau and The Alt-Woke: A terrible word was said a lot this year, and that word is "woke." At its most basic, it's a descriptor for someone who has had a socially conscious awakening and suddenly understands all the trials and tribulations of the world, and therefore is suddenly committed to addressing their privilege while eradicating blah blah blah blah blah. A #problematic thing with the word, however, is that it implies you can wake up and suddenly you've changed, as if the holy ghost hit you and you're now 100 percent ready to dedicate your life to helping.
Someone can be considered woke after one tweet, one Instagram post, the wearing of one T-shirt, or an appearance at one rally.
But even if wokeness is more about personal branding than actual change, being woke is still better than being in the Klan. And in a year like this, a very political one with people of all kinds coming out of the shadows to give their opinions, the alt-woke had a big year. I mean, hell, there was a week when people were calling Glenn Beck "woke" because he'd decided to change his ways, was coming out in support of President Obama, in support of Black Lives Matter, wants to be a healer and also wore a scarf/hat combo that was faintly Parisian. Sure thing — even though this suspiciously sounds like stage one of him starting a megachurch, 2016 alt-woke Glenn Beck is still better than 2015 pre–alt-woke Glenn Beck.
Squaring off against the alt-woke is the head of the woke's Canadian branch, Prime Minister Justin Trudeau. There was a moment when he was so wokebae that former wokebaes no longer seemed as wokebae because Trudeau eclipsed them with his high-powered wokebaeness.

He started off on a tear this year. There was this, from May:

But then, just weeks later, he had a huge stumble, making all of us question his wokebaeness:
But things were fine again by September:
Trudeau is still very much in the International Woke Fellowship of the Ring, but the alt-woke is bigger than just one wokebae — there is no "I" in alt-woke — so the movement advances.

(6) Memes and (3) Marvel: Marvel made the bracket for two reasons: For propping up the movie business with three top-ten grossing films this year (Captain America: Civil War, Deadpool, and Doctor Strange), and for the fact that all three of those films were way better than the two produced by their rival, DC (Suicide Squadand Batman v Superman: Dawn of Justice), which were absolutely terrible. Really, the only thing DC gave us in 2016 was Sad Ben Affleck.
2016 was a statement year for Marvel, but even though they're printing money, they still can't overcome memes. This meme alone could take down Marvel:
To quote Select All's "Year in Memes" opus, "Memes were no long slightly embarrassing internet in-jokes but essential and omnipresent expressions of culture." Memes ride on.

(7) The Chicago Cubs and White Supremacy: For years, it's probably been depressing to be a Cubs fan or a white supremacist: It's been such a long time since either has celebrated a major victory, and all you had were tales passed down from elders about the last time things truly were great. The Cubs' World Series win was an incredible moment for Chicago. But Trump's election victory was bigger for white supremacy — you can feel the excitement all over the country. "We're BACK," said one white supremacist at Golden Corral, "and this time, we're here to stay." "Are you going to finish that roast beef?" asked another. "These niggers know they can make au jus."
White supremacy advances. I wouldn't dare knock them out this early, trying to see 30, ja feel?
The Kelly Price Region

(8) Katie Ledecky and (4) Michelle Obama: I mean, c'mon.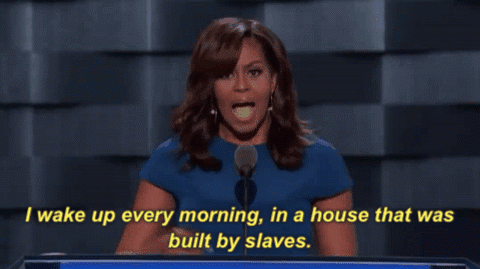 She said this out loud, on stage, on television, at the Democratic National Convention.
Remember on Next when someone would step off the bus, get laughed at, get nexted immediately, and then get sent back on the bus?
Hey Katie?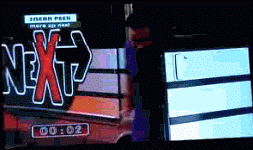 Hey Michelle?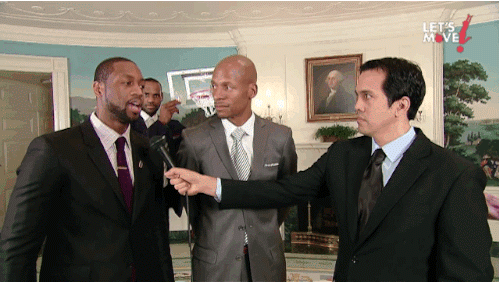 Elite 8 for Michelle: LET'S MOVE.

(3) Chance The Rapper and (2) "Make America Great Again": Here's what I will say: When it comes time to reappropriate the idea of "Making America Great Again," or when we're looking for people with the ability to rally the troops, to use their platforms for good, to mix creativity, celebrity, and action, Chancelor Bennett will be one of our first calls. He said it himself, "the people's champ must be everything the people can't be." He's respected by his elders, and to young people, he's their chosen one. He's got some Barack in him, except he can actually dance. He's the future, but unfortunately this bracket is about 2016. And in this year, not even Chance can defeat the idea of making America "great" again and those who voted for it. Whether or not the things they were promised in 2016 will come true in 2017 (spoiler: they won't) is an issue for another bracket. For now, "Make America Great Again" is still a winning concept, so it's moving ahead.
Before that, though, one final moment from Chance.
OH NO, MAKE AMERICA GREAT AGAIN IS GOING AGAINST MICHELLE OBAMA NEXT, OH NO OH NO ABORT BRACKET — ABORT.
The Lil Chano From 79th Region

(1) LeBron James and (4) Wikileaks: Trump, on campaign stops, would praise "WikiLeaks" and the crowd would go wild. It's because of WikiLeaks that any criticism of Trump or praise of Hillary was (and still is) consistently met with "but her EMAILS!" The email dump, stolen from John Podesta's inbox, became one of Trump's main talking points, way more than actual policy — because, you know, THE EMAILS. LeBron is a leader and has influence that went well beyond the basketball court in 2016, but not the type of influence that WikiLeaks had this year.
Sorry, LeBron. If it were a different year, then yes. But it's not, so no.

(3) Facebook and (2) The Alt-Right: Here are two things having massive identity crises right now. Facebook hasn't yet come to terms with the fact that it's behind a major problem, bombarding misinformed people with misinformation. But the company still has massive power. Twitter still feels like the most up-to-date, by-the-second news platform, but the reality is that most people aren't refreshing shit every minute of every day — most people get their information in larger, less frequent chunks on Facebook. And sometimes that news is real, and sometimes that news is absolutely not real.
The identity crisis of the alt-right is that it's an umbrella term, mainly for white bigots, but not just white bigots, but maybe it's not for bigots and maybe it's not just for whites. Oh, and some people don't want to be in the alt-right but are bigots and some people claim alt-right is their team but allegedly they aren't bigots. So yeah, it's confusing, which only aids in it serving as this smokescreen founded on these people (and their viewpoints) becoming normalized.
It was fine during the election, because you kind of knew who the alt-right was, essentially people that were voting for Trump that had a lot of mouth on them. But now that the election is over, they're harder to identify. Many of those in the alt-right feel good right now because Trump won. But are they as happy with Trump now as they were before he got elected? What about all these alt-billionaires in the cabinet, is that what you wanted? And wait, HE ISN'T GOING TO LOCK HER UP?
The alt-right is a mess, and a messy lie at that — calling conservative bigots the "alt-right" is like calling leggings pants. Like, I see what you're doing here, and I know why you're doing what you're doing, but nah. Facebook is a mess. But Facebook is the mess that at least sticks to its meeting schedule. The alt-right can't even decide on a room or a time. So Facebook doesn't lose, and it advances to the Elite 8.
The Kirk Franklin Region
(1) Fake News and (5) Pokémon Go: A few months ago, I cared about my Pokédex more than my own health. Now, Pokémon Go is no longer on my phone and I'm all in on that Mario Run life. It was fun, though. Fake news advances.

(6) Theo Epstein and (2) Beyoncé Knowles: In April, Beyoncé started selling "Boycott Beyoncé" T-shirts in the merch booths on her Formation World Tour, in response to the backlash from police-union leaders after she proudly aligned herself with Black Lives Matter (and delivered a Super Bowl halftime performance that was surely conceived by Wakandan Spelmanite gods). In The Atlantic, Spencer Kornhaber wrote, "There's also the fact that boycott calls are usually directed at large and important institutions — recognizing this controversy means recognizing her power."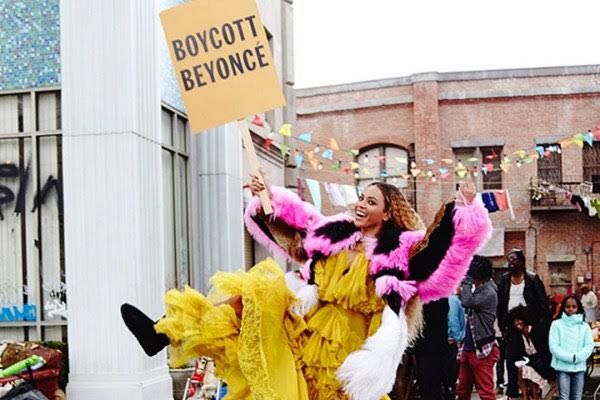 Very few people are the shit enough to tell people that if you were a fan, and now aren't because of her or his beliefs, please, please don't come back. Beyoncé is finished playing the numbers game with fans. She's now trying to refine them, make them smarter, make them better, and if that means losing ones that only liked her for surface-level reasons, so be it. The eldest daughter of Celestine moves on.
The Terius Region

(1) Donald Trump and (4) The Alt-Woke: Chances are that a good amount of people that are publicly considered woke ended up voting for Trump when nobody was looking. So yeah, Trump advances.

(1) Memes and (2) White Supremacy: One of the reasons meme culture became part of the overall culture is because it's become increasingly hard to respond with words to all the nonsense happening all around. The beauty of memes is their ability to let an image do half of the work for you. They're a lifesaver in moments when someone tweets something that is just dumbfoundingly dense.
Like this:
Here were some of the responses:
Yes, memes broke through because they're funny but also because we're tired. So often we're laughing at them, but it's also jokes that mask how shitty things are and how disappointing people can be.
As for white supremacy, I thought it would run straight through to at least the final four. But of late, white supremacy is having the same kind of identity crisis the alt-right is: People who are clearly white supremacists don't want to be labeled white supremacists. I mean, you know it's bad when Klansmen are saying they'd prefer not to be called white supremacists. "We are white separatists," one said. Classic identity-politics mumbo jumbo. Anyway, it's clear white supremacy needs to have a conference, just like the neo-Nazis, the Ku Klux Klan, alt-right, the alt-woke, the Republican Party, the DNC, and probably the Congressional Black Caucus (I think that's everyone … ). White supremacists worked so hard to get one of their own elected, but what do you do when you've reached the top of Mt. Hate? We'll see, but for now white supremacy falls to memes.
The Kelly Price Region

(1) Michelle Obama and (2) "Make America Great Again": 2017 is going to be an amazing year for Michelle Obama, the first year in her new life of not having to put up with all this shit anymore. She'll still be a public figure, still feel responsible to help make life on earth better, and still have to deal with people saying wild inappropriate things about her and her husband — but at least she won't have to do it while being the First Lady and having to worry about the impact of her decorum and long temper on her Barack's political aspirations. 2017: MICHELLE ROBINSON IS BACK. But as FLOTUS, she went out on top. I genuinely think she's the most important American, and that opinion will most likely only increase as she continues to be more herself, publicly. Like a Beyoncé, she invited criticism at times, but never let anyone see her sweat.
But even though she Alvin Aileyed her way through 2016 with power and grace, this wasn't her year, the same way it wasn't her husband's. This was their victory lap, with every Obama family photo causing half the nation to break down in tears as we thought about what we're about to lose.
In 2016, she just couldn't beat "Make America Great Again" — the perfect slogan for people to hide behind (while screaming it), as a way to not have to verbalize their shitty opinions about what makes a country great. "Great again" implies that things have gotten worse — at the same time that they've gotten more progressive. In January, I saw Trump work the room at a rally in Iowa. He said something about jobs, and then something about illegals, and then something about a wall, and then said that he was going to "make America great again." And the crowd went WILD. It's marketing genius, up there with "Just Do It" Just do what, exactly? — Uh duh … IT.
It pains me to knock Michelle out, but that's the kind of year it was. "Make America Great Again" stumbles into the final four.
The Lil Chano From 79th Region

(4) WikiLeaks and (3) Facebook: What a classic matchup: Two of the year's bad guys that still are trying to convince the public, and themselves, that they are good. You have WikiLeaks, which still thinks vigilante hacking is in the public's best interest, and Facebook, which still is only mildly convinced that fake news is a problem that impacted the election, in large part due to their own company.
This was the year that WikiLeaks stuck it to the man, which I'm sure felt like a win. Sure, some people are cheering for WikiLeaks, because, you know, Crooked Hillary, but those cheers are coming in some part from a place of fear. It's not clear whether WikiLeaks lives by any code, and you might love them one day but be their next victim tomorrow. There's something about it that feels very high school, like the mean kid that was nice to you, but also has dirt on you, and your entire friendship is based on the fact that they'll always have something to hold over you, to keep you in line. Trump praises WikiLeaks, probably because Trump doesn't want to get destroyed by WikiLeaks. Facebook has a long list of issues and conflicts of interest, but it doesn't totally feel like they're out to get you — they just kind of end up getting you anyway. Facebook is the kid that got popular really quick and doesn't know how to handle all the new attention. So he tries to please everyone, stretching himself too thin and ultimately pissing everybody off
They were both so crucial to 2016, but Facebook's motives still seem less nefarious than WikiLeaks and thereby are more sustainable, leading one to believe they're the more likely of the two to change its ways. Or maybe I'm just getting duped like everyone else about the motives of Facebook, a feeling that rearose after seeing members of the company's board meeting with Trump. Either way, Facebook reclaimed its spot as the true important tech company, for better and for worse, in 2016. And unlike WikiLeaks, who has to come in and hack our shit away, Facebook takes and receives, because we gave them permission to when first made that photo album "'05 Freshman Fall Dorm Pregame Rager." Who knows if they're unstoppable in this bracket, but in real life they most certainly are, so they move on.
The Kirk Franklin Region

(1) Fake News and (2) Beyoncé Knowles: There were numerous stories throughout the election — fake ones — about Beyoncé and her support of Hillary Clinton. It might have affected Hillary, but it didn't slow Beyoncé down. It's just one of the many things that happened in 2016 that proved Beyoncé has created a completely new lane for herself. It's rare, because it's risky, but in 2016 Beyoncé opened herself up to potential losses, to get the big wins. Long term, someone like Colin Kaepernick will feel this — he's on the right side of history, he just isn't reaping the benefits just yet. But down the road, he'll be remembered as brave and bold and inspirational to many, while someone safe like Cam Newton may be thought of as nothing more than a football player.
Fake news was huge in 2016, but it can be dealt with. There are ways to minimize its impact, and maybe that begins with Facebook's announcement that it will start flagging fake news. And now that the election is over, it doesn't have the same power it did when it was making people decide how to vote. (ATTENTION: THAT VIDEO OF CEE-LO'S PHONE BLOWING UP ON HIS FACE ISN'T REAL). Beyoncé, on the other hand, can't be stopped. And when people try, it seems to only make her stronger — which is great, since people are constantly trying to derail her. But no one succeeded in 2016. Which is why she's moving on.
The Terius Region

(1) Donald Trump and (6) Memes: We live in a world in which President-elect Donald Trump can invite the tech elite to meet with him in New York but snub a representative from Twitter because they wouldn't approve his custom emoji for #CrookedHillary. We live in a world where he says and does things to distract the media from cabinet selections that would bring negative attention. We live in a world where he's turned Trump Tower on Fifth Avenue into a sultan's palace — perfect for the appearance of a dictatorship — making life inconvenient for any New Yorker within an eight-block radius. Memes were an undeniable force in 2016 — our great communicative crutch — but right now Donald Trump is going through his phone contacts and picking people in his buddy list to run the government. He keeps winning and nobody's managed to stop him. He advances.

"Make America Great Again" and Beyoncé: I don't take any pleasure in saying this, but most of the people who voted for Trump based on the assumption that he shared their values and would positively impact their lives got played. That billionaire-filled cabinet he's assembling wasn't exactly what they thought he meant when he promised to make America great again. "Drain the swamp"? Yeah, that's not happening. "Lock her up"? Trump was like nah. The minute Trump got elected, his slogan essentially became to "Make America My Playground" or better yet "Look at What I Can Do Because I Am the President." The way he's running things so far, there is no "again" to be found, because his victory is like nothing we've ever seen in American politics. It looks more like a reality show that he's executive producing. Holy shit, Donald Trump is the executive producer of the United States of America.
When it comes down to it, "Make America Great Again" was the phrase that got Trump elected, but it doesn't feel very relevant anymore, because while the phrase felt like the movement, it's was simply a vessel to get Donald Trump in the White House (or Fifth Avenue or Florida or that Jersey golf course). Beyoncé, on the other hand, was on-brand the entire year and was incapable of being played. She advances.

Facebook and Donald Trump: Wow. Beyoncé vs. Donald Trump. We doing this? Yes, we are doing this. Sorry, Facebook, but you're standing in the way of something wild, so I'm going to need you to bounce, yesterday.

Donald Trump prevails over Beyoncé, because we don't deserve Beyoncé, and Donald Trump is something America created in its own image.
There's no optimistic way to look at this, but the reality is that we're stuck with a man we all helped create, whether you voted for him, adamantly detested him, chronicled even half of his moves, or fell into his labyrinth of traps, all meant to keep the focus on him, no matter what. He's a real-life comic-book villain who seems to have no intention of making the United States of America better in any way. His actions will make most Americans' lives worse, even for people that voted for him. He managed the unthinkable by winning the election, a victory owed to sniffing out the country's weak spots — our vulnerabilities, our echo chambers, our bubbles — and exploiting them. It's a hard thing to swallow, but Donald Trump understood America better than anybody else in 2016.
The result? Many of us are complaining. We're angry. We're appalled. We're disgusted. We're embarrassed. We're ashamed. There's a lot of talk that this is the worst thing ever. But while we've got it bad right now, we've had it worse in the past and there are places that have it much worse in the present. This feels like a punishment, but the election of Donald Trump is actually a warning.
Take a step outside of your bubble and get to know the country you live in. And know that your bubble has layers: it's your home, your neighborhood, your workplace, your church, your school, your city. If you live in New York and avoid the South and the Midwest like the plague, fuck you. Understand that there's a reason this happened, and for a moment, even if it's uncomfortable, shoulder some blame. And once you break through your bubbles, keep going. Look outside of your city, your state, and this country, and be affected by it. There are multitudinous examples that serve as markers for where we were, where we stand now, and — if indifference and arrogance and actionless finger-pointing continue to dictate our actions — where we're headed.
Donald Trump lost the least in 2016, which — here's some good news — means Donald Trump has been officially retired from these brackets. Beyoncé, however, will be back next year. And thank god for that, because if you thought we needed her in 2016, just wait until 2017.