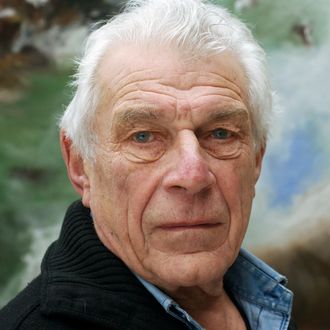 Photo: Ulf Andersen/Getty Images
Art critic John Berger, who influenced a generation's perception of aesthetics and Western art through his books and television program, died on Monday, The Guardian reports. He was 90. Berger's books include Ways of Seeing, which was adapted into a BAFTA Award–winning BBC program in 1972, and his Booker Prize–winning novel G. His arguments about how viewers understand art in the age of mass media and mass reproductions changed how many artists, curators, and casual museumgoers thought about how they experienced the visual arts.
Berger was born in North London and became a painter as a young man. Shortly after his work was first exhibited, in the 1940s, he moved his attention to writing, with a career that would span criticism, poetry, and novels. In addition to discussing and thinking about art, he was highly political. An avowed Marxist, he wrote unflinching critiques of capitalism and advocated for struggling migrant workers and Palestinians seeking statehood. He donated half of his Booker Prize earnings to the British Black Panthers, and put the rest to supporting his livelihood. Later in life, he chose to live in France; he died in his home in Paris.