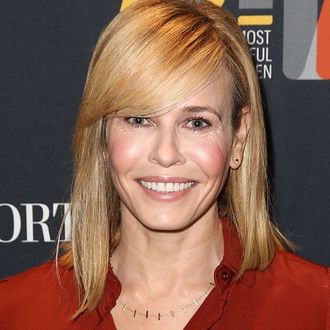 Photo: Getty Images.
Photo: Joe Scarnici/Getty Images for Fortune
Since Sundancegoers won't be able to march on Washington, people in Park City have put together their own iteration of the demonstration protesting Donald Trump's inauguration. Chelsea Handler will lead the Women's March on Main, named for Park City's Main Street. "Sundance has always been a platform for change: not only for filmmakers and filmmaking, but also for big ideas for the future," Handler said in a release. "If there's anything I learned in the last year, it's that we need to be louder and stronger than ever about what we believe in, so I joined some incredible women from around the country to bring our voices together in the streets of Park City. The Women's March on Main will be an opportunity for the creative community and those in Utah to stand beside those in D.C." The event, which will be held during the festival, is not sponsored by Sundance nor a part of its programming. The organizers estimate the walk will be one of over 200 inauguration demonstrations.
*Correction: This post originally said that the Women's March on Main is sponsored by the Sundance Film Festival. The demonstration is being organized independent of the festival's activities.