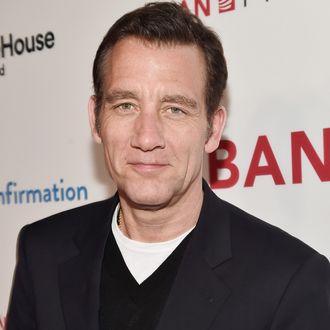 Photo: Alberto E. Rodriguez/Getty Images
David Henry Hwang's M. Butterfly, inspired by the Puccini opera Madama Butterfly, premiered on Broadway in 1988 to critical acclaim, snagging Tonys for Best Play, Best Actor in a Play, and Best Direction of a Play, as well as a Pulitzer Prize nomination. The show's revival is clearly hoping for an equally big splash, bringing in The Lion King and Spider-Man: Turn Off The Dark's Julie Taymor to direct and casting Clive Owen as the play's Rene Gallimard, a French diplomat who carries on a decades-long love affair with Chinese opera singer Song Liling, who, unbeknownst to him, is a man engaged in espionage. Owen had previously appeared the 2015 Broadway production of Old Times.
 
Even more intriguing, playwright Hwang reportedly plans to incorporate new material about the real-life relationship between French diplomat Bernard Boursicot and Chinese opera singer Shi Pei Pu, the relationship from which the show draws its inspiration, into the revival. "Julie's suggestion to look at the wealth of new information about the real affair between Bernard Boursicot and Shi Pei Pu that has surfaced since the show's premiere helped to unlock new possibilities within the play," Hwang said in a release.  "I'm thrilled with this opportunity to revisit these characters — their motivations and their personal and political deceptions – to more fully explore this extraordinary love affair." While Owen will be stepping into a role originally played by John Lithgow, it's not yet been announced who will be cast to fill B.D. Wong's Tony Award-winning shoes, though here's a suggestion: there is always B.D. Wong.