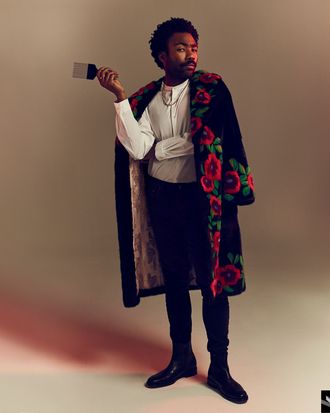 Photo: Joe Pugliese/WIRED
We need to talk about this Donald Glover photo. Afro pick in hand, single eyebrow raised, the Atlanta star is serving a lewk in this Gucci frock. Extremely Kanye voice: "Do you see this coat!" Peep it again: Could these be serious Donald Glover as Lando Calrissian vibes? The boots, the Cartier chain, the intimate interview that praises his "almost preternatural emotional intelligence" — it all amounts to Calrissian's caped cool.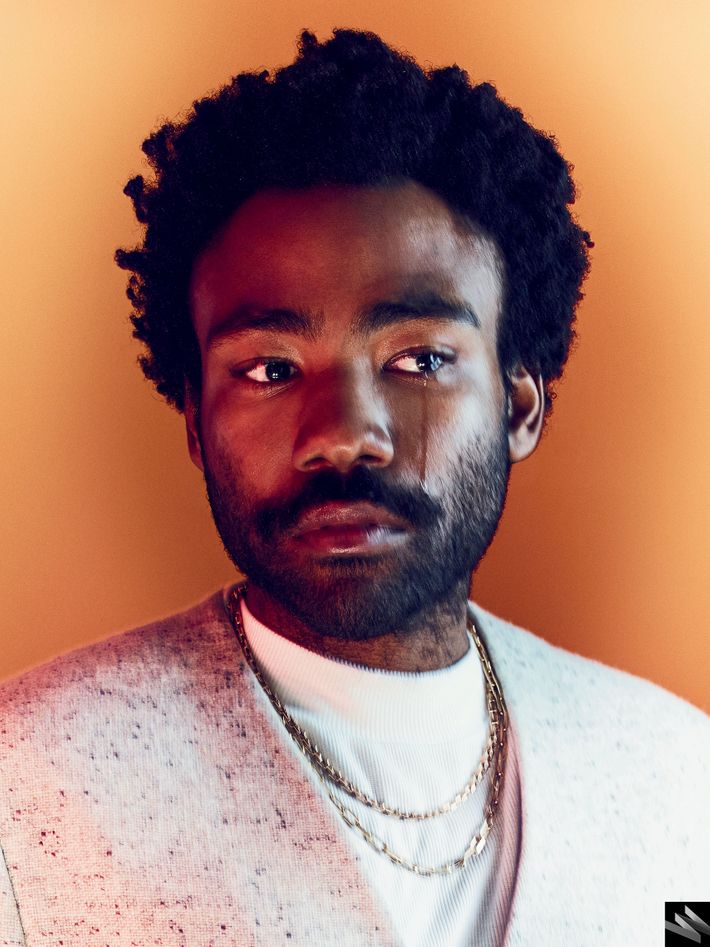 And then, because Donald Glover has the range, he's photographed shedding a single tear! "Chain by Cartier; tear by Glover," Wired teases. But this is no laughing matter. These photos are something to behold. Oh, what's that? Did "Redbone" just start playing? Whew.