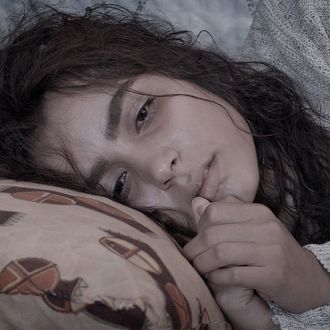 After it was reported that Iraqi director Hussein Hassan, who directed the acclaimed drama The Dark Wind, was having difficulties obtaining a visa to travel to the Miami Film Festival to present the American premiere of his film, he announced Friday that he has withdrawn his application altogether as a protest against the policies of President Donald Trump. Despite following protocol and personally visiting the U.S. Consulate in Erbil, Hassan and the festival had a difficult time getting his visa application approved, and suspected it was due to the looming specter of Trump's suggested 30-day ban on granting visas to people from the largely Muslim countries Iraq, Libya, Somalia, Sudan, Syria, Yemen, and Iran.
Hassan's film, which depicts a harrowing love story that unravels during the 2014 Yazidi genocide in Iraqi Kurdistan, will premiere at the festival without him. "The U.S. are the closest and most important allies for Kurdistan," producer Mehmet Aktas wrote in a statement. "Now it seems to be impossible for a Kurdish artist to visit the U.S. to present his work. As an act of peaceful protest, Hussein Hassan decided to withdraw from his visa application. We as Kurdish filmmakers hope that Donald Trump will acknowledge the Kurdish people."
Jaie Laplante, the festival's executive director and director of programming, said Hassan's absence was disappointing, but that his movie was one of the festival's most important. "The Dark Wind is one of the most timely, moving and important films in this year's Festival," Laplante said in a statement. "It is essential that roadblocks not be put in place that will prevent artists from the free discussion of their work, and equally essential that the world's artists are made to feel welcome in the United States." The 34th annual Miami Film Festival will take place March 3–12.
This post has been updated throughout.