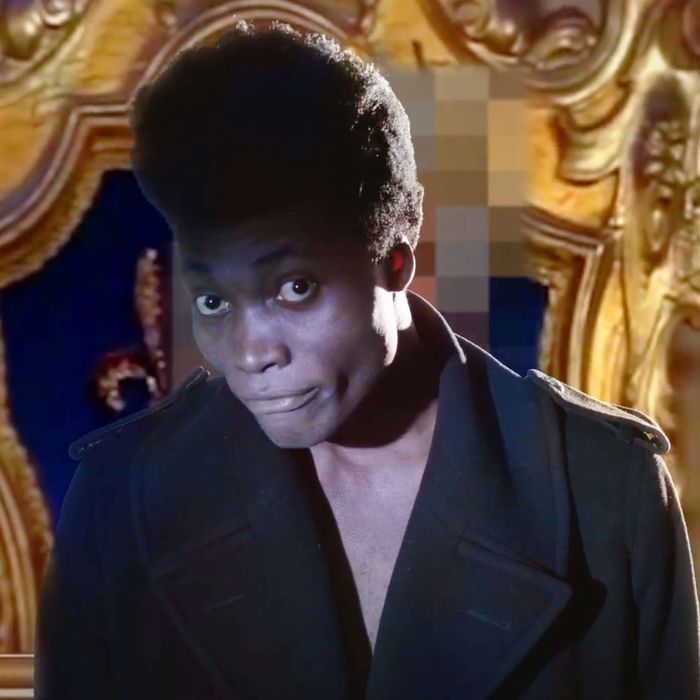 Blur and Gorillaz front man Damon Albarn has always been a pointed class theorist; his fascination with the plight of crestfallen working men stretches from the humble perseverance on display throughout the '90s Britpop triptych of Blur's Modern Life Is Rubbish, Parklife, and The Great Escape to the drained defeatism of his 2014 solo album Everyday Robots. In Gorillaz, Albarn always couched his chillier musings in a protective layer of cartoon ebullience, like a colorful neoprene koozie on an ice-cold beer. Things got plenty dark — see Plastic Beach's "Broken" or Demon Days' "Dirty Harry" — but the cutesiness of the presentation and the brightness of the arrangements always offset the mood.
Today's new "Hallelujah Money" drops the Saturday-morning pep of Gorillaz singles past to deliver a poignant political message on inauguration's eve: "We are still humans." Leading the choir that adorns Albarn's waltz-timed hymn is British Mercury Prize–winning singer-songwriter Benjamin Clementine, whose warm warble evokes powerhouses like Nina Simone or Anohni. Clementine's lyric crafts a parable about a great tree whose shepherds decide that the best way to protect their investment is to wall it off from strange birds and predators. "It is love that is the root of all evil," he sings at the end of the first verse.
The story's unsubtle inference is that the love of one's country can foster as just much impetus for ruin as greatness, that the dark side of self-preservation is greed, and exclusivism is the mirror image of nationalism. Albarn's plaintive chorus is a reminder that monsters and demagogues are mortal men, and they're cursed with a crippling fear of losing control. It's a calming thought in a time that feels like gravity is gone, and the rules that govern men of power have simply drifted away. We can fix this … right?