(L-R): Actor Lucas Hedges, director Kenneth Lonergan, and actor Casey Affleck at the AOL Build Series to discuss Manchester by the Sea.
Photo: Slaven Vlasic/Getty Images
Like Casey Affleck's character in Manchester by the Sea, Kenneth Lonergan is trying, but he definitely does not want to be here right now. Lonergan, who wrote and directed Manchester but is primarily known as a playwright, has had to suffer through the months-long cavalcade of indignities that constitutes awards season. By now, he is very. Very. Exhausted. Kenneth Lonergan is proud of his movie. Kenneth Lonergan is trying really hard to be genial. Kenneth Lonergan is all of us if we were forced to take part in the never-ending circus of celebrity culture. Kenneth Lonergan would like to go now, please.
Our journey begins in Sundance, where Manchester by the Sea first premiered to widely positive reviews. Here, Lonergan brings along his cast, his daughter, his wife J. Smith-Cameron, and Matt Damon, who just seems like a calming presence.
He also gets to wear a nice parka. Things aren't looking too bad.
At Sundance, Amazon picks up Manchester by the Sea with a $10 million deal. Great news! But for Lonergan himself, the next few months proceed as normal.
In September, Manchester heads to Telluride. Lonergan poses with Emma Stone.
He gets to answer questions with Casey Affleck outside. It is tiring, but okay.
On to the Toronto Film Festival. Damon appears once again for moral support.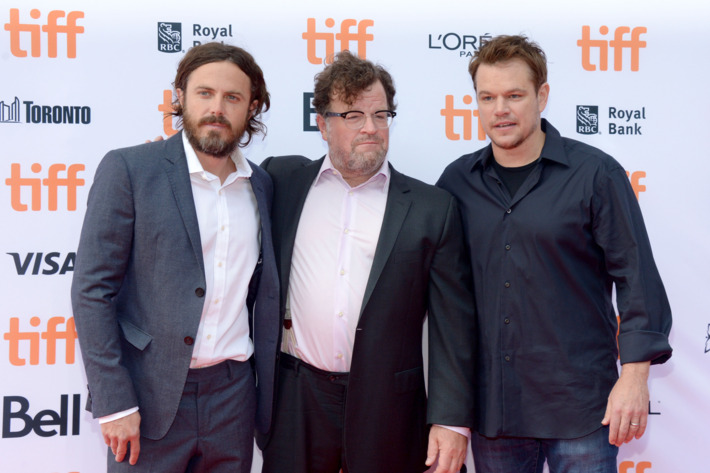 Michelle Williams is very happy. That helps.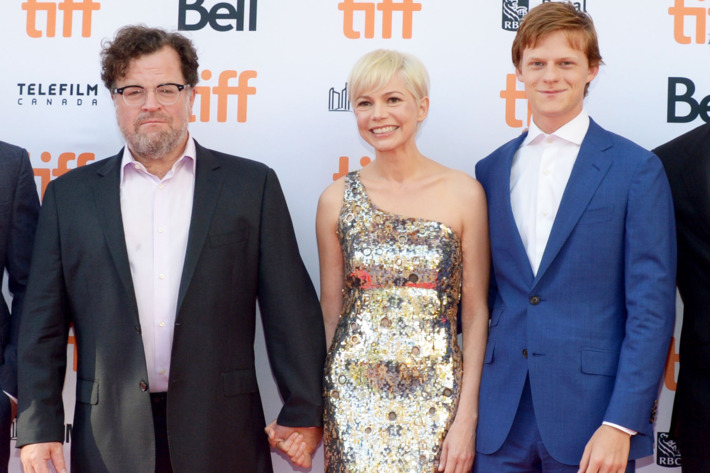 In October, Lonergan travels to the New York Film Festival with his wife and daughter. He is tired, but bravely carries on.
Manchester by the Sea premieres in London on October 8.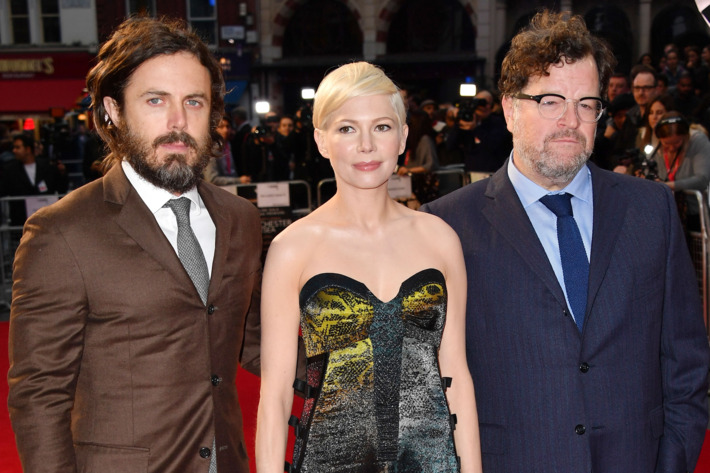 Then it goes to Rome, where Lonergan finally gets to sit in a chair.
In November, the film also premieres in Los Angeles. ("Why'd we have to do two premieres?" "Just show up, Kenny.")
The Manchester by the Sea team goes to something called the "AOL Build Series." Nobody quite knows what's going on.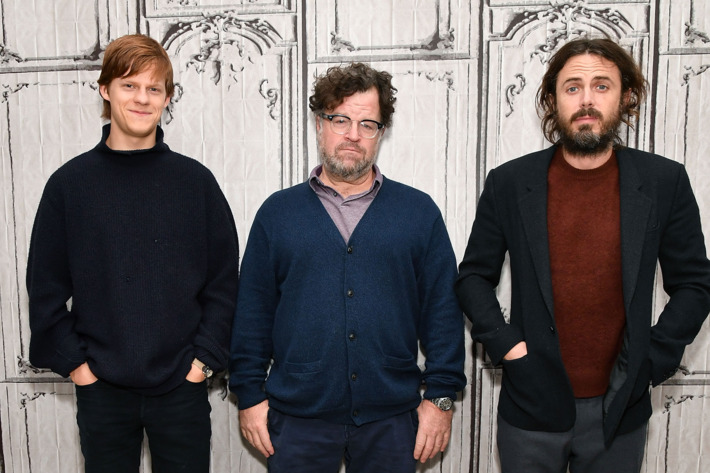 Lonergan has to do a bunch of interviews.
So.
Many.
Interviews.
This one is an hour long!
Manchester by the Sea wins Best Screenplay at the Critics Choice Awards. Kenneth Lonergan smiles, trying to figure out who exactly these critics are.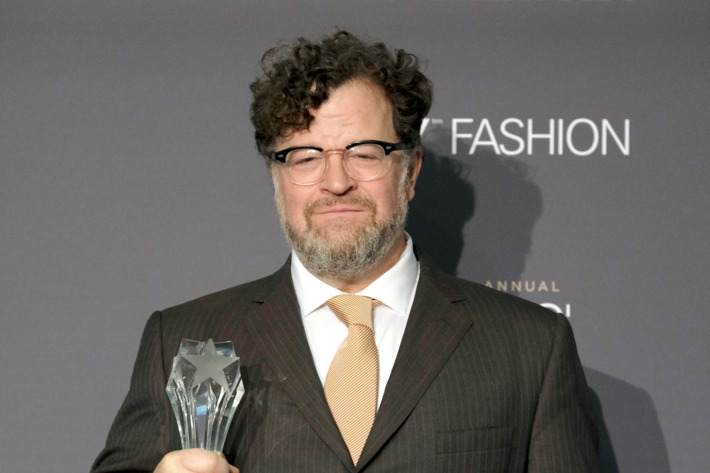 At the Golden Globes, Lonergan bravely turns the surveillance apparatus against the press.
Casey Affleck scores a big win at the Golden Globes, and then gives a very Casey Affleck speech.
And Lonergan is in the audience, watching, cringing, fighting, holding on.
The Oscars take place on Sunday, February 26. As Kenneth Lonergan surely repeats to himself under his breath every morning, there are only six weeks left to go. He can make it. He can make it.