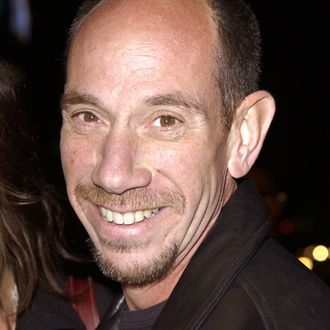 Photo: Robert Mora/Getty Images
Veteran character actor Miguel Ferrer has died of cancer at the age of 61, Variety reports. Ferrer was born in Santa Monica, California, to a showbiz family: His mother was musician Rosemary Clooney, and his father was Oscar-winning actor José Ferrer.* After starting in the industry as a studio musician, Ferrer guest starred in films and TV shows throughout the 1980s, taking small roles in projects like Star Trek III, Robocop, and Hill Street Blues. His most famous turn in this era came as pacifist FBI agent Albert Rosenfeld on Twin Peaks, a part he recently reprised in the upcoming Showtime reboot of the series. Ferrer worked at a prolific pace in the decades since, popping up in Blank Check, Iron Man 3, and the pilot episode of E.R., which starred his cousin George Clooney. His longest-tenured roles came in Crossing Jordan and NCIS: Los Angeles, both of which he appeared in over 100 episodes of; in a statement, NCIS: Los Angeles showrunner R. Scott Gemmill praised Ferrer as "a man of tremendous talent who had a powerful dramatic presence onscreen, a wicked sense of humor, and a huge heart." Ferrer is survived by his wife, Lori, and sons, Lukas and Rafi.
*This post has been updated to properly identify José Ferrer. He was an actor, not a musician.