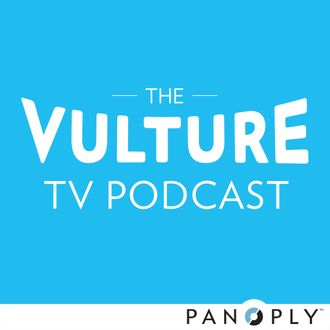 Netflix's The OA premiered out of nowhere on December 16 and became a sleeper hit over the holidays. But while many people loved the show, a vocal contingent hated it. Just why was it so divisive? Matt, Jen, and Gazelle discuss on this week's Vulture TV Podcast. Plus, we're joined in studio by national treasure Rita Moreno, to talk One Day at a Time, her eight-year affair with Marlon Brando, and what she's learned in her 70-plus years in entertainment.
Moreno on asking for her One Day at a Time character to be sexual:
I asked the writers when I was talking to them on the phone initially before there was even a script, I said I'd like her to be sexual. Because you don't see that. Once people turn a certain age, that gets completely ignored by writers and it's a shame. I've always been a very sexual person. That doesn't mean that I'm going around feeling my breasts and pressing myself against men, but I'm a sexual being. I'm 85 and I'm still a sexual being, or a sensual being. And that appealed to them. They liked that, and of course the audience loves that. Including, by the way, the younger people because I think unconsciously they see there's hope that it doesn't just all suddenly go away, your ovaries just turn to dust overnight simply because you can longer conceive. It doesn't mean that you don't have sexual allure or yearnings. And in Lydia's case, of course she goes so far — this woman is shameless. She will flirt with a fence post. Oh, it's fence post? I didn't know that. It looked like a guy to me.
Tune in to the Vulture TV Podcast, produced by the Slate Group's Panoply, every Tuesday, on iTunes, or wherever you get your podcasts. And please send us your burning TV questions! Tweet us @Vulture, email tvquestions@vulture.com, or leave us a voice-mail at 646-504-7673.