Every week between now and February 26, 2017, when the winners of the Academy Awards are announced, Vulture will consult its crystal ball to determine the changing fortunes in this year's Oscars race. In our Oscar Futures column, we'll let you in on insider gossip, parse brand-new developments, and track industry buzz to figure out who's up, who's down, and who's currently leading the race for a coveted Oscar nomination.
Best Picture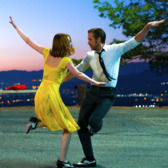 La La Land
We all expected La La Land to do well at the Golden Globes, but the sheer scope of the movie's wins was staggering: It won more Globes than any film ever has, triumphing in each category for which it was nominated. Yes, many of those wins came in the less-competitive musical-comedy races, but La La Land also beat its primary dramatic rivals Moonlight and Manchester by the Sea whenever they went head-to-head, and both of those smaller films lost in key races they'd been favored for, sapping their awards-season strength. Unless the Producers Guild of America goes a different way — they're a bellwether, with a Best Picture pick that often mirrors Oscar — the question isn't whether La La Land will take the Academy's top prize, but what else it will win in addition.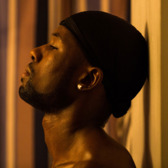 Moonlight
Moonlight topped Manchester in the Golden Globe race for Best Drama, so if there's a La La Land alternative to coalesce behind, this would be the one. However, the movie was blanked in other crucial Globe races and took home only one win in total, while helmer Barry Jenkins was dealt a baffling snub by BAFTA — the British version of the Academy — which released a nominations list this week that failed to include him in its Best Director final five.
Current Predix
Arrival; Fences, Hacksaw Ridge, Hell or High Water, La La Land, Lion, Manchester by the Sea, Moonlight
Best Director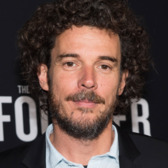 Garth Davis, Lion
Last week on the Awards Show Show podcast, I wondered if first-time feature director Davis might be this year's version of Room director Lenny Abrahamson, a sleeper Best Director pick who sneaks in with an intimate, underrated contender. The Directors Guild of America concurred today, surprising many by including Davis on its short list. Will Oscar follow suit?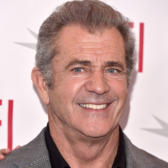 Mel Gibson, Hacksaw Ridge
Gibson is a Golden Globe favorite who went home empty-handed Sunday night, and the DGA left him out of its lineup entirely today. Several pundits have been predicting him to land a Best Director nomination at the Oscars, but after this past week, he's on the bubble.
Current Predix
Damien Chazelle, La La Land; Garth Davis, Lion; Barry Jenkins, Moonlight; Kenneth Lonergan, Manchester by the Sea; Denis Villeneuve, Arrival
Best Actor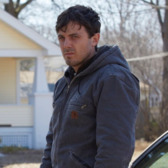 Casey Affleck, Manchester by the Sea
While Affleck was Manchester's lone Globes winner — writer-director Kenneth Lonergan lost in the Best Screenplay he'd been heavily tipped for, and the film came up short to Moonlight in Best Drama — he was also its most important. All season long, Affleck has been the consensus Best Actor pick for critics' groups, and his Golden Globes win codified that front-runner position. I don't think Brie Larson will be thrilled to hear this, but the rest of the town is eager to vote Affleck.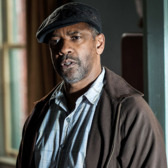 Denzel Washington, Fences
Not-so-fun fact: BAFTA has never, ever nominated Denzel Washington for an acting award. The sorry streak continued this week, when the organization left him off the short list yet again even though he's commonly assumed to be locked in for an Oscar nomination. (What's good, BAFTA?) Couple that with his Globes loss to Casey Affleck and the window where Washington could have built momentum for an actual Best Actor win appears to be closing.
Current Predix
Casey Affleck, Manchester by the Sea; Andrew Garfield, Hacksaw Ridge; Ryan Gosling, La La Land; Viggo Mortensen, Captain Fantastic; Denzel Washington, Fences
Best Actress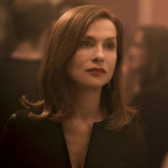 Isabelle Huppert, Elle
Huppert deserves every major critics' group award she's taken for her performance as a steely rape victim in Elle, but she still faces a host of obstacles when it comes to Oscar: Her foreign-language film hasn't been as widely seen as her competitors' English-language efforts, she was snubbed by the Screen Actors Guild, and she's up against a passel of former Oscar winners and nominees. That said, her surprise Golden Globe win came exactly when she needed it most: Oscar voting just started, and Huppert's major moment of visibility will spur Academy members to finally pop in that screener.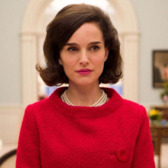 Natalie Portman, Jackie
Remember when it seemed like a done deal that Portman and Emma Stone would each win a Golden Globe, continuing their tight Best Actress race all the way until Oscar night? That ostensible tie was severed this past week as Portman was denied at the Globes, capping several days of guild snubs for her acclaimed but hardly conventional film. Huppert's big Globes win isn't just a win for Huppert: It's a loss for Portman that will be a boon to Stone, the now-unambiguous Oscar front-runner.
Current Predix
Amy Adams, Arrival; Isabelle Huppert, Elle; Natalie Portman, Jackie; Emma Stone, La La Land; Meryl Streep, Florence Foster Jenkins
Best Supporting Actor
Mahershala Ali, Moonlight
Like Affleck and Huppert, Ali has been cleaning up all season with critics' groups, but he was dealt a startling, high-profile loss at the Golden Globes by an actor who many pundits discounted all season …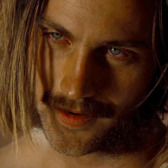 Aaron Taylor-Johnson, Nocturnal Animals
Taylor-Johnson's turn as a lanky-haired murderer wasn't even the most-acclaimed supporting role in Nocturnal Animals: That honor went to Michael Shannon, whose deadpan, dying lawman earned a brief moment of buzz last September. Who would have thought then that the never-nominated Taylor-Johnson would eventually surpass his Oscar-friendly co-stars to win the Golden Globe and become the face of Nocturnal's Academy Awards campaign? I'm not sure he'll make it into Oscar's final five, but this is still bad news for Manchester by the Sea's Lucas Hedges, who is waging a campaign to become the youngest man nominated for an Oscar in years but was edged out by the similarly dewy Taylor-Johnson at BAFTA.
Current Predix
Mahershala Ali, Moonlight; Jeff Bridges, Hell or High Water; Hugh Grant, Florence Foster Jenkins; Lucas Hedges, Manchester by the Sea; Dev Patel, Lion
Best Supporting Actress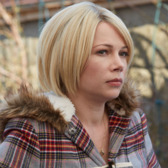 Michelle Williams, Manchester by the Sea
The Golden Globes were Williams's last, best chance to build some sort of awards-season bulwark, but it just didn't happen. Instead, she was dealt a double whammy …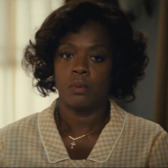 Viola Davis, Fences
… Not only did Oscar front-runner Davis triumph at the Globes, but she had several minutes of exceptional real estate to present an honorary award to her friend Meryl Streep, who gave the most talked-about speech of the night. More than anything else, the Globes are about optics: Who, after that well-televised night, earned the most face time and momentum? Davis was already riding a wave coming into the Globes but during the telecast, resplendent in yellow and utterly in control of her own narrative, she locked this thing down.
Current Predix
Viola Davis, Fences; Naomie Harris, Moonlight; Nicole Kidman, Lion; Octavia Spencer, Hidden Figures; Michelle Williams, Manchester by the Sea