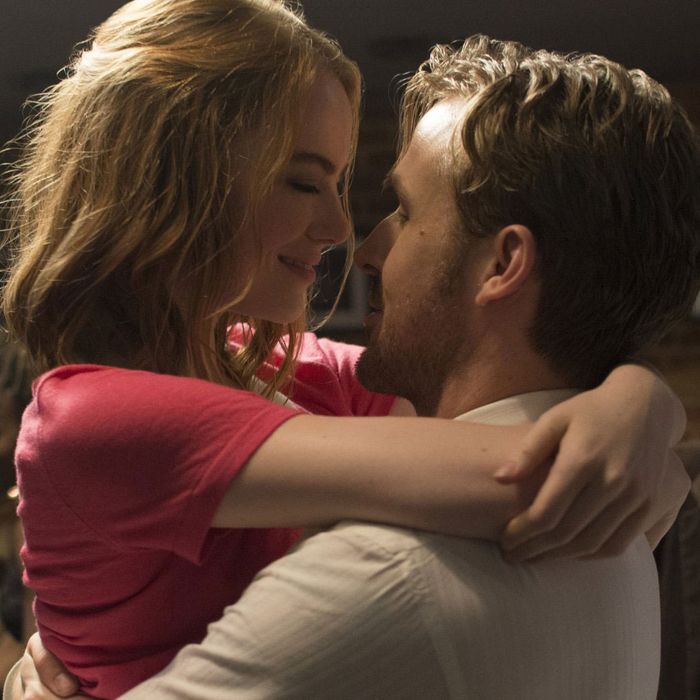 Every week between now and February 26, 2017, when the winners of the Academy Awards are announced, Vulture will consult its crystal ball to determine the changing fortunes in this year's Oscars race. In our Oscar Futures column, we'll let you in on insider gossip, parse brand-new developments, and track industry buzz to figure out who's up, who's down, and who's currently leading the race for a coveted Oscar nomination.
Best Picture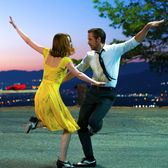 La La Land
Is there really a La La Land backlash? According to Film Twitter, La La Land is a white-savior story that ignores gay people, and critics are wrong to like it. Here, though, is where I think most pundits are caught up in their own bubble: If you ask a 75-year-old Oscar voter what she thinks of La La Land, she's not going to mention some hot take on Slate, or act abashed for loving it — she's just going to mark it down as her number one vote. All this online chatter is simply a reminder that La La Land remains the Best Picture front-runner, a weathervane contender attracting everyone's lightning strike. It's peaking at the right time, too — the film is tracking well in its expansion and is on a trajectory to likely clear $100 million, which would make it the highest-grossing Best Picture nominee — so don't expect the buzz to die down anytime soon.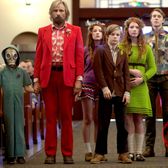 Captain Fantastic
After a surprisingly terrific showing at the Screen Actors Guild nominations, where this summer indie picked up a nod for Viggo Mortensen and its ensemble cast, pundits wondered whether the film might actually break into the Best Picture race. Other guilds since have proved less enamored: This week, the American Cinema Editors and Writers Guild of America both gave Captain Fantastic the cold shoulder. If the film is left off the Producers Guild short list next Tuesday, its Best Picture chances will grow ever slimmer.
Current Predix
Arrival; Fences, Hacksaw Ridge, Hell or High Water, Jackie, La La Land, Lion, Manchester by the Sea, Moonlight, Silence
Best Director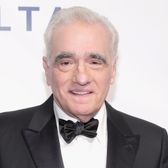 Martin Scorsese, Silence
When it comes to the Academy, you should never bet against Martin Scorsese. That said, his late-breaking religious epic Silence has had an awfully hard time finding an awards-season foothold thus far, as SAG, ACE, and WGA have all passed it over. Even the Art Directors Guild, which announced its nominees today, snubbed Silence. It may be time for a Hail Mary.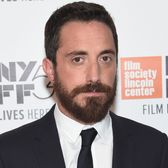 Pablo Larrain, Jackie
The Academy's directors branch is partial to auteurs (who can forget the year that Ben Affleck was passed over in favor of Michael Haneke and Benh Zeitlin?) and Larraín's work on Jackie is nothing if not singular. But the elliptically assembled movie got no love from ACE or WGA, and I'm starting to worry it will prove too polarizing for the Best Picture race, which hinders Larraín's chance at a nod in this category.
Current Predix
Damien Chazelle, La La Land; Barry Jenkins, Moonlight; Kenneth Lonergan, Manchester by the Sea; Martin Scorsese, Silence; Denis Villeneuve, Arrival
Best Actor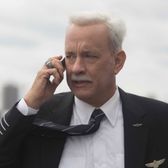 Tom Hanks, Sully
This Clint Eastwood hit was supposed to be 2016's version of Bridge of Spies, an older-skewing, middlebrow Tom Hanks vehicle that made it all the way to the end of awards season last year. The difference is Bridge of Spies did rather well in the precursors and contained a performance by Mark Rylance that went on to win the Oscar, while Sully is coming up empty with nearly every guild. The Best Actor race remains the most up for grabs of the four acting races, but I expect Hanks, who hasn't been nominated since Castaway, will land outside the final five.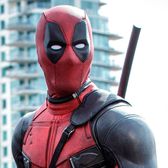 Ryan Reynolds, Deadpool
Just how unsettled is the Best Actor category beyond the done-deal duo of Casey Affleck and Denzel Washington? Most people expect Andrew Garfield and Ryan Gosling to score nods, too, but they're hardly locks, while Hanks, Viggo Mortensen, and Joel Edgerton are among the men vying for another open slot. No one is campaigning harder, though, than Ryan Reynolds, who is still scoring Deadpool cover stories in January 2017 and has a not-bad chance at winning a Golden Globe this weekend. The WGA nod for Deadpool was a boost, and there's precedent for a comedy-blockbuster performance to contend: Johnny Depp's first turn as Jack Sparrow was Oscar-nominated, as was Robert Downey Jr.'s high-wire comic role in Tropic Thunder.
Current Predix
Casey Affleck, Manchester by the Sea; Andrew Garfield, Hacksaw Ridge; Ryan Gosling, La La Land; Viggo Mortensen, Captain Fantastic; Denzel Washington, Fences
Best Actress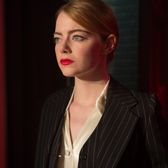 Emma Stone, La La Land
For a while there, it seemed like Natalie Portman's Jackie turn was getting all the buzz, but I wonder if the film's faltering might dent Portman's prestige. Plenty of Best Actress winners have come from films that weren't even nominated for Best Picture, a disconnect that says a whole lot about which female-fronted stories the Academy chooses to recognize, but if Jackie is shut out of Best Picture and Best Director, that could give Emma Stone the edge: La La Land is a lock to be nominated in both categories, and whenever a young ingenue fronts a film that can boast those two nods — like Brie Larson in Room, Jennifer Lawrence in Silver Linings Playbook, and Portman herself in Black Swan — she usually wins.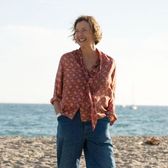 Annette Bening, 20th Century Women
Regular readers of this column know how much I stan for 20th Century Women, but its Oscar odds are slipping every day. First, its luminous star Annette Bening was snubbed at SAG, and then this past week, the film's sensitive editing and smart screenplay were passed over by their respective guilds (even though the editing guild has a comedy category where this should have been a no-brainer). I still think Academy voters will be kinder to Bening, who sits on their Board of Governors, but Elle's Isabelle Huppert is standing just outside this final-five, ready to slink in.
Current Predix
Amy Adams, Arrival; Annette Bening, 20th Century Women; Natalie Portman, Jackie; Emma Stone, La La Land; Meryl Streep, Florence Foster Jenkins
Best Supporting Actor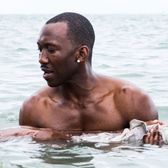 Mahershala Ali, Moonlight
I mean, what is there to say anymore? Ali didn't come into this season as anybody's idea of a front-runner, but he has proven to be exactly that, coasting from win to win as the Oscars loom.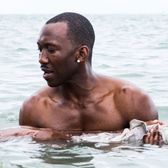 Mahershala Ali, Moonlight
I don't even have a thing to say about his competitors in the race, since it feels like everyone has already conceded this one. If La La Land, Manchester, and Moonlight are this season's holy trinity, it's only fitting that each of them looks poised to take an acting Oscar.
Current Predix
Mahershala Ali, Moonlight; Jeff Bridges, Hell or High Water; Hugh Grant, Florence Foster Jenkins; Lucas Hedges, Manchester by the Sea; Dev Patel, Lion
Best Supporting Actress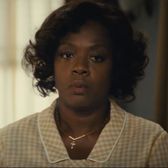 Viola Davis, Fences
After a solid box-office expansion over the holidays, Davis has this thing on lockdown. I don't love the post-#OscarsSoWhite optics if white actors win the lead actor awards while the black actors take the supporting trophies, but that's certainly the way this thing is trending.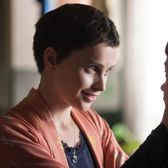 Felicity Jones, A Monster Calls
This British star, Oscar nominated a few years ago for The Theory of Everything, is having a supercharged winter thanks to the box-office hit Rogue One. Still, her long-shot awards-season bid A Monster Calls is racking up dire numbers in limited release, lost in the year-end crush.
Current Predix
Viola Davis, Fences; Naomie Harris, Moonlight; Nicole Kidman, Lion; Octavia Spencer, Hidden Figures; Michelle Williams, Manchester by the Sea