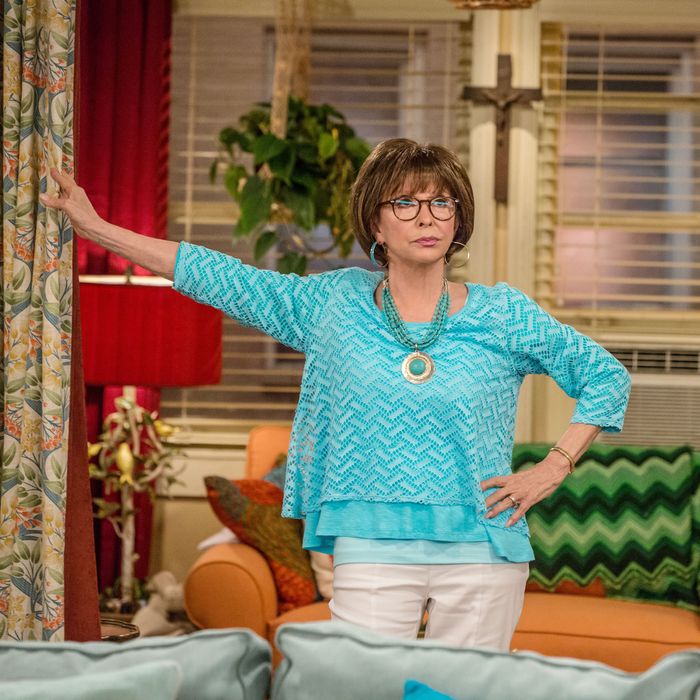 Do you need to ask who this is?
Photo: Michael Yarish/Netflix
EGOT winner and international treasure Rita Moreno has at last returned to a starring role on television in One Day at a Time, the reboot of Norman Lear's classic '70s sitcom. She stars as Lydia, the dramatic and vainglorious grandmother of the family. But whether you're a teenage whippersnapper or a spry octogenarian, the 85-year old Rita Moreno is an aspirational blueprint for how to live your life: with panache and heaping spoonfuls of love. In One Day, Moreno salsas, cries, and side-eyes her way into every scene so that even if she's not talking, you just want to see her reaction. She's great, and yes, she knows it. So here are all the GIFs you need of Rita Moreno from One Day at a Time, your new internet avatar.
This is how you make a goddamn entrance.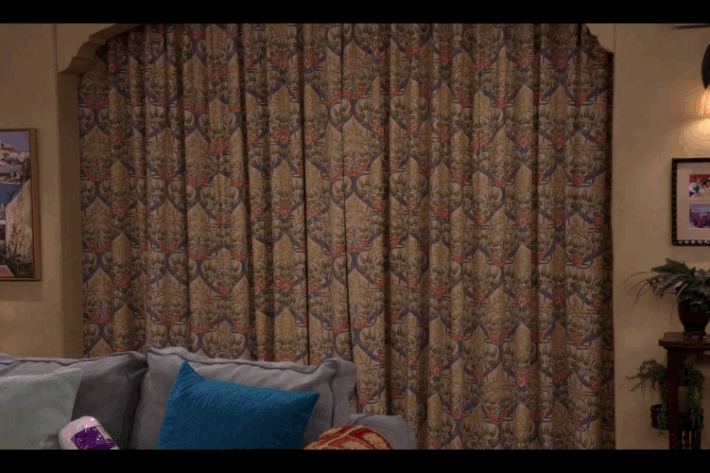 Like, really.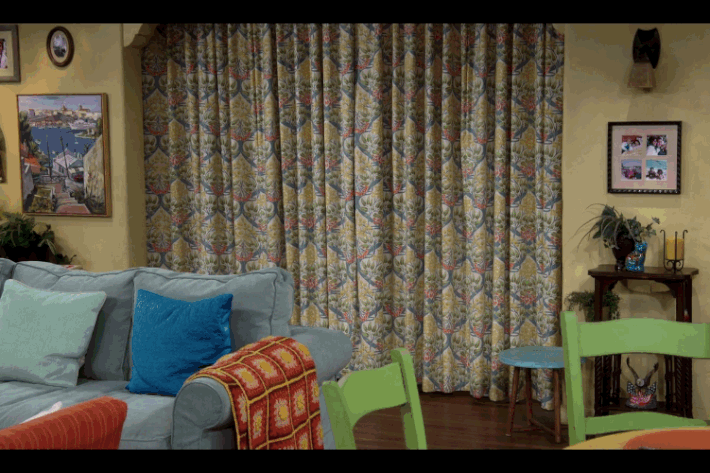 When you're in the club and suddenly they're playing your song.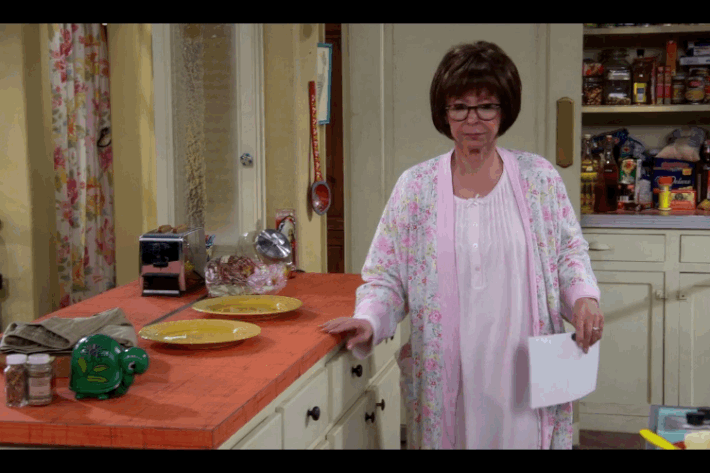 And you're about to get nasty with it.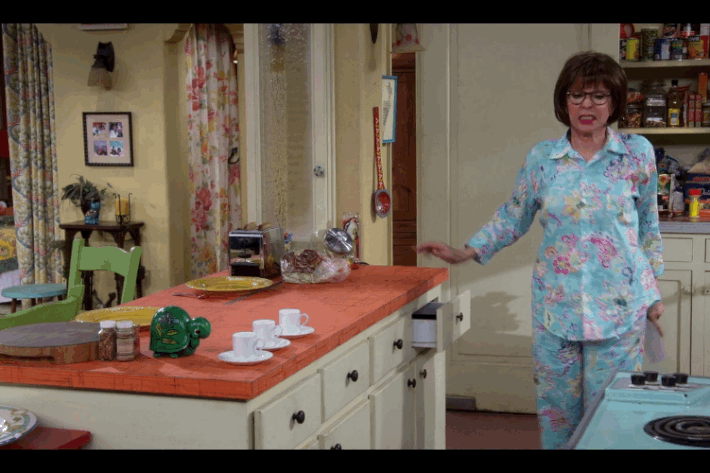 Azucar!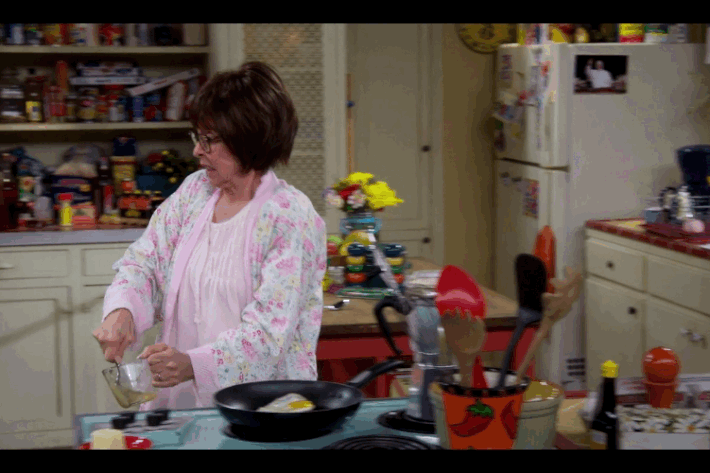 "I, Donald Trump, do solemnly swear …"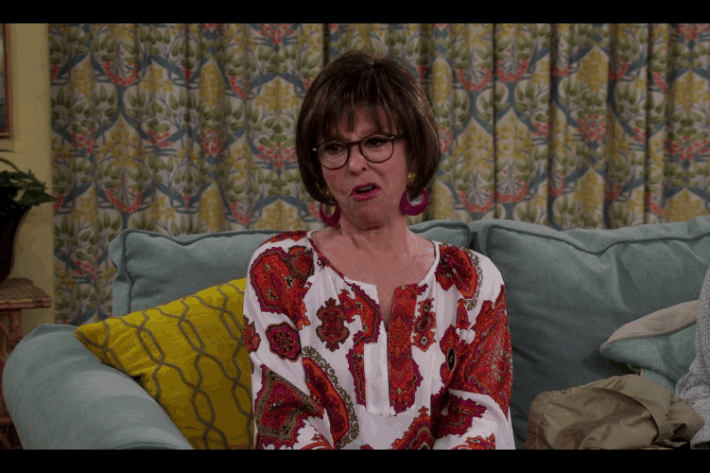 When you're getting ready for your Grindr hookup.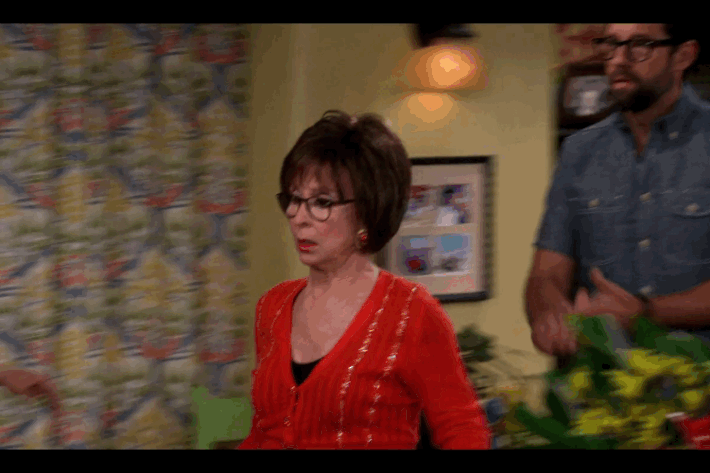 Get over here!
When you're checking the meat to make sure it's fresh.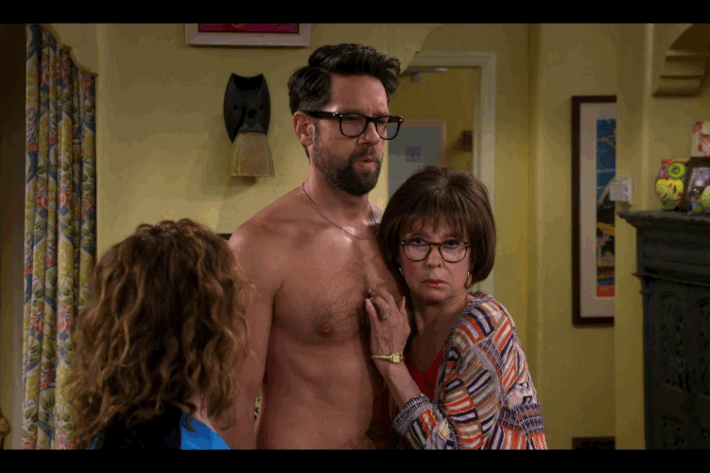 When you're feeling a little Marilyn.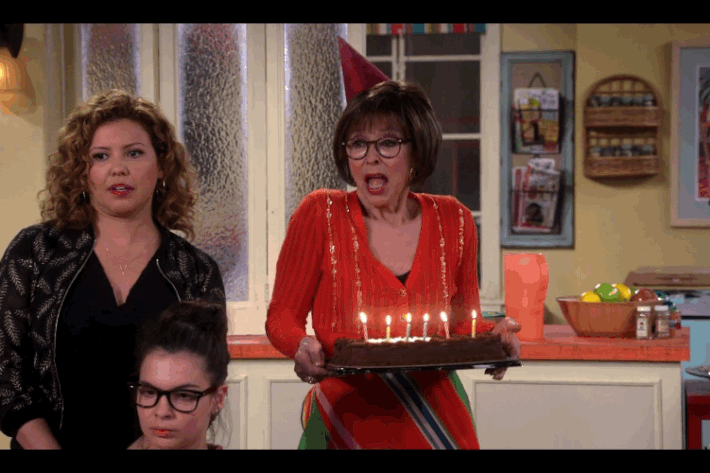 Who?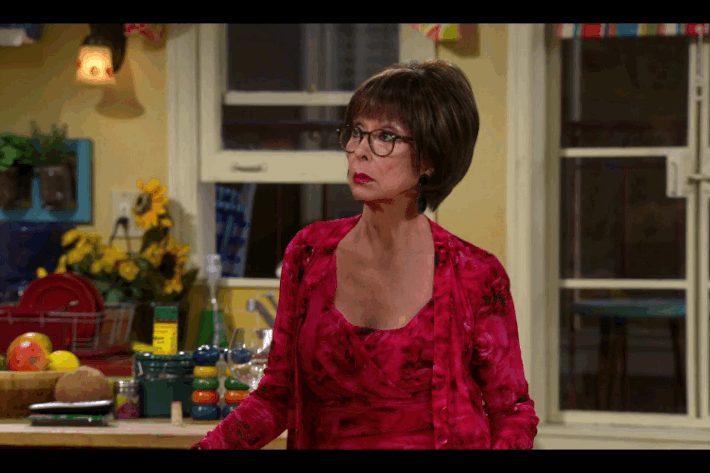 When you're double-checking those receipts.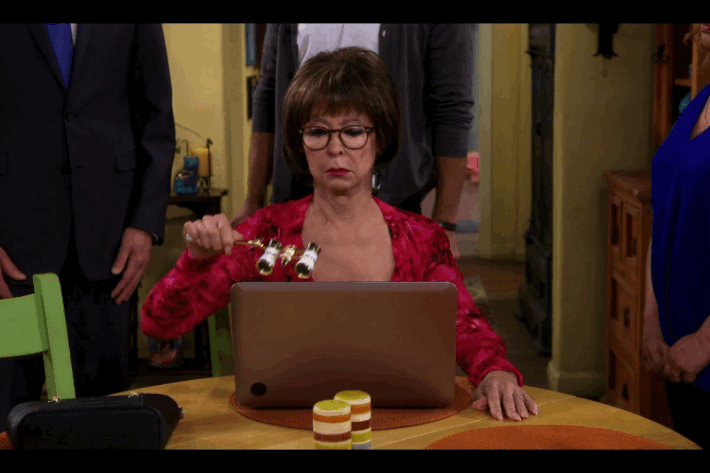 Your paradigmatic "Mhm."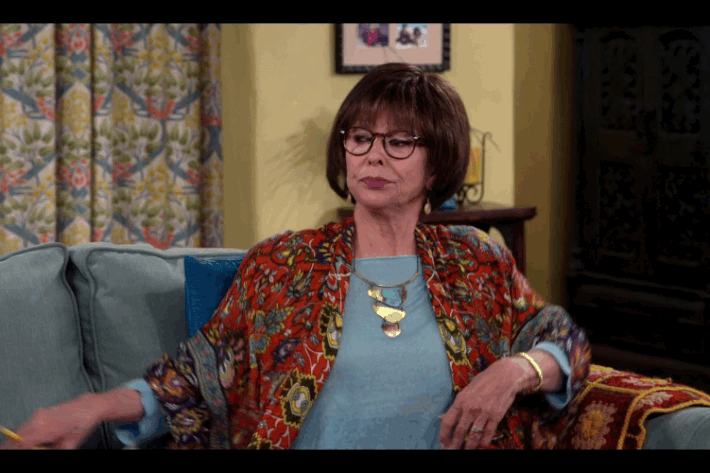 When your friend tells you she's dating a DJ.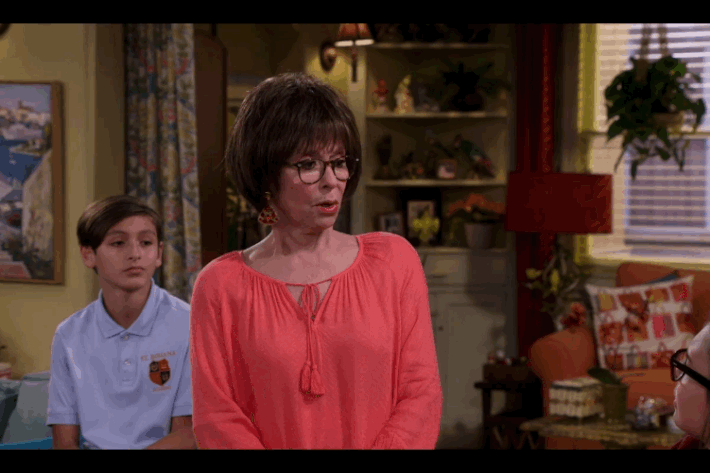 Boy, bye.