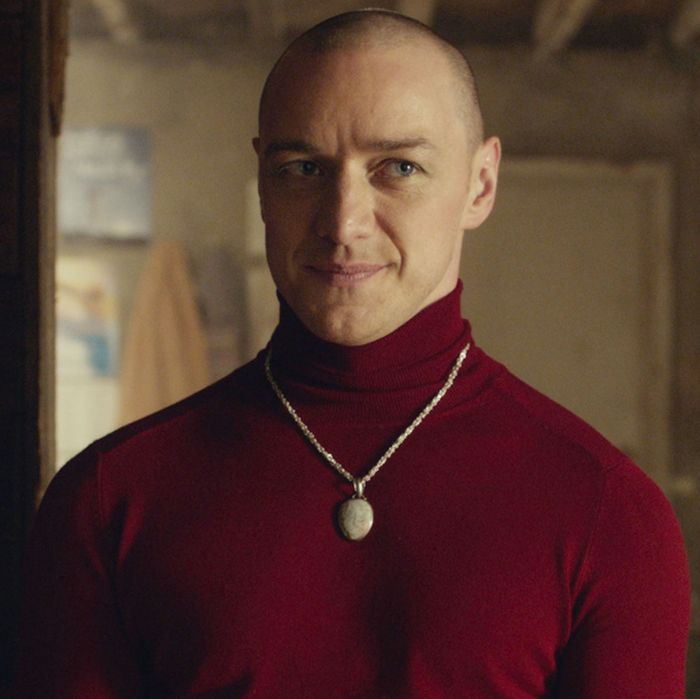 Photo: Universal Pictures
The Big Story
Split — M. Night Shyamalan's multiple-personality thriller — is the box office's big winner. Off a $10 million budget, the horror movie took in $40 million over the weekend, opening in 3,038 theaters in North America. The ending has a classic Shyamalan twist, but most of the movie's intensity comes from James McAvoy's disturbing, engaging performance the main character's two dozen personalities, a turn that was well-spotlighted in the movie's trailer. The film has been pitched as a return to form for Shyamalan, whose last feature The Visit also performed well on a tiny budget. (For the record, Split is Shyamalan's fourth-highest opening.)
Could this be a sign that Shyamalan has a fan base again? Possibly, though the film undoubtedly benefited from its release in what's traditionally been a sweet spot for high-concept horror films, as Anya Taylor-Joy, who starred in both Split and last year's The Witch, could attest.
What Else Happened?
The newest xXx movie dominated the international box office, but American moviegoers weren't in a rush see what Vin Diesel has been up to. xXx: Return of Xander Cage opened in second place this weekend, taking in a modest $20 million. The muted reception is undoubtedly due to the franchise's dormancy: The last time we heard from the series was 12 years ago, in xXx: State of the Union, a film that didn't even star Diesel's Cage. Now, Diesel's return to the franchise — an $85 million attempt to capture some of that Fast & Furious magic — hasn't won many new fans to the series. Overseas audiences liked it, though: The movie opened at No. 1 in international markets, taking in $50.5 million in its opening weekend. 
Two titles in awards-season conversations — Hidden Figures and La La Land — remained solid. After topping the box office early in the year, Hidden Figures brought in $16.25 million over the weekend, only slightly down from its MLK weekend haul. La La Land came in fifth, taking in $8.35 million. Both movies should expect a bump after Tuesday's Oscar nominations. Rogue One narrowly missed making it into the weekend's top five by a million dollars, but its performance over the weekend brought the stand-alone Star Wars movie's gross up to a billion dollars worldwide.
In other news, the much-delayed The Founder finally opened in 1,115 theaters, taking $3.75 million. Silence and 20th Century Women expanded, with mixed results: Women brought in $1.4 million after adding 621 theaters, but Silence's new 1,580 theaters only brought in $1.15 million over the weekend. Looks like someone shouldn't have stepped on the fumi-e.