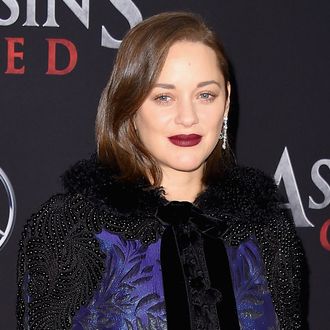 Photo: Getty Images.
Photo: Michael Loccisano/Getty Images
Almost a decade after the release of Step Brothers, Marion Cotillard has a hot take on the Will Ferrell–John C. Reilly comedy: It's actually a tearjerker. The Allied actress told W that the ending always leaves her reaching for a tissue. "It might sound weird, but I always cry at the end of Step Brothers. I've seen the movie ten times, and it still touches me at the end, when Will Ferrell sings," she explained. "You don't expect to cry watching that type of comedy, but I always do." There's a lot to unpack here: Not only does Cotillard cry during Step Brothers, but she estimates that she's watched this movie — about a pair of adult men squabbling over living with their parents — ten whole times. In case you (like everyone else) forgot the scene she's likely referring to, you can rewatch that final cry-inducing scene below.