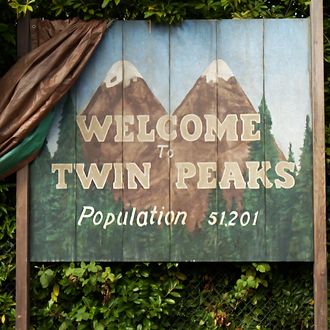 Photo: Screen Grab - Trailer
The long-awaited Twin Peaks revival will have a two-hour season premiere on Sunday, May 21, and Showtime executives promise that the show will be more Lynchian than ever before. "David Lynch is one of the film masters of my lifetime," Showtime president and chief executive officer David Nevins said during a press conference at the Television Critics Association in Pasadena. "I think the version of Twin Peaks you're going to see is the pure heroin version of David Lynch and I'm very excited to be putting that out." Nevins revealed that executives have seen the entire 18-episode season, and that Lynch provided doughnuts for each screening. Nevins advised that viewers pay attention to things like plot and character development, which will, um, matter in this show: The revival "rewards close-watching, paying attention to details, and putting things together over time," he said. Plan your binge-watching (and coffee-drinking regimen) accordingly.
Reporting by Maria Elena Fernandez.