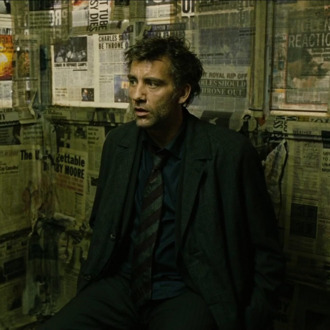 Each month, several films and TV shows leave HBO's catalogue. We provide a list of departing titles so you can watch them before they're gone forever (or are just available on a different site). For more comprehensive coverage of the best titles available on HBO and elsewhere, check out Vulture's What to Stream Now hub, which is updated throughout the month.
Future present: Children of Men
You've all read Abraham Riesman's deep dive into why this decade-old dystopian thriller is the most relevant film of the modern era, yes? Then take the opportunity to revisit Alfonso Cuarón's grim, gritty prediction of a world gone mad with terrorism, environmental degradation, and mass infertility. As Clive Owen's retired activist volunteers for a last-ditch attempt to save the only pregnant woman on earth, amid large-scale anarchic violence captured in exquisite technical detail, Children of Men becomes that rare fiction film to hold you captive with truly bone-chilling, earth-shattering power. Leaving February 28.
Some pig: Charlotte's Web
Not the 2006 live-action remake — this is the original, animated 1976 adaptation of the E. B. White children's book about a wise spider who saves a young pig from slaughter. The film is bright, colorful, smart entertainment for young ones in your household, and it'll teach more patient viewing than today's Trolls/Angry Birds fare. As a bonus for adults: The late Debbie Reynolds voices Charlotte, which makes this an unlikely companion piece to HBO's documentary celebrating the lives of her and Carrie Fisher. Leaving February 28.
Dead inside: Ghost World
Irony went mainstream in Terry Zwigoff's generation-defining 2001 narrative debut based on the cult Daniel Clowes comic. Thora Birch stars as a teenaged misanthrope who can't stand all the gross, basic people surrounding her, with an assist by Steve Buscemi as the weirdo record collector who just might accidentally melt her cold, bitter heart. Not that you would ever associate something as gooey as a melting heart with the lonely, acerbic world rendered so vividly by Zwigoff and Clowes. Also features Scarlett Johansson in one of her first noteworthy roles. Leaving February 28.

Noteworthy selections in bold.

Ending February 28
300
Charlotte's Web (1973)
Children of Men
Definitely, Maybe
The Divergent Series: Insurgent
Ghost World
Hardball
Home Alone
I Love You, Man
I Now Pronounce You Chuck and Larry
In the Heart of the Sea
Independence Day
Jackie Brown
Jem and the Holograms
Michael Clayton
Money Talks
Nighthawks
One Hour Photo
Our Brand Is Crisis
Running Scared
Seventh Son
Summer Catch