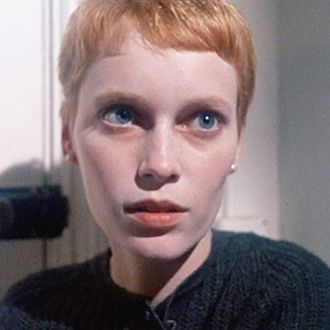 Photo: William Castle Productions
Each month, several films and TV shows leave Hulu's catalogue. We provide a list of departing titles so you can watch them before they're gone forever (or are just available on a different site). For more comprehensive coverage of the best titles available on Hulu and elsewhere, check out Vulture's What to Stream Now hub, which is updated throughout the month.
Call it: No Country for Old Men
It's basically a humorless Fargo in Texas, and the ending isn't especially satisfying or even cinematic, but the Coen brothers' Oscar-winning Cormac McCarthy adaptation is nevertheless a taut and impeccable nihilist thriller, with one of the great villains of the modern screen age. The fact that the movie's three leads — Josh Brolin as the ill-fated bad boy who tries to claim a treasure chest in the desert, Javier Bardem as the terrifying, odds-making serial killer after the loot, and Tommy Lee Jones as the aging, inept lawman who provides the film with its eerie title — never share a frame of screentime is one of those inspired, Coen-esque technical touches that make them such essential filmmakers.
This isn't a dream: Rosemary's Baby
Many have tried to equal the paranoia and fright value of Roman Polanski's horror classic; its central story of a woman fighting mysterious forces for the right to control her own body still burns with urgency today. Mia Farrow's rendition of the stylish yet terrified Rosemary, who's unaware her husband has struck a deal with their creepy new neighbors to sell her womb to Satan, is heartbreaking in its steady emotional breakdown, and the steady clues she accumulates only reinforce the idea that she is truly on her own. As for the now-standard disclaimer: There are all kinds of reasons to engage with this movie today that have nothing to do with its director.
None more black: This Is Spinal Tap
If you saw last summer's Popstar: Never Stop Never Stopping and are desperate for more mockumentaries about idiotic musicians crashing on the waves of their own success, return to the Lonely Island's original inspiration: Rob Reiner's epically silly vivisection of the hard-rock era. Reportedly, there were people who saw the film during its original 1985 run and, believing Spinal Tap was a real band, cheered on their spontaneous-combustion exploits until about 20 minutes in, at which point they remarked, "This is the stupidest band I've ever seen in my life." Stupid up to 11.
Noteworthy selections in bold.
Ending February 28
All Dogs Go to Heaven
All Dogs Go to Heaven 2
Autumn in New York
Bratz: The Movie
Desperately Seeking Susan
Groundhog Day
Good Advice (2001)
Indecent Proposal
No Country for Old Men
Pulp Fiction
Reservoir Dogs
Rosemary's Baby
Rounders
This Is Spinal Tap
Vampire's Kiss