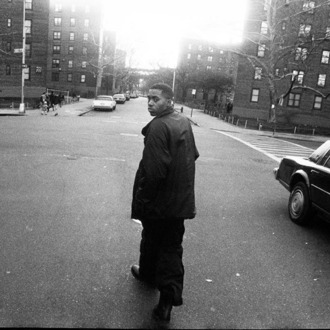 Each month, several films and TV shows leave Showtime's catalogue. We provide a list of departing titles so you can watch them before they're gone forever (or are just available on a different site). For more comprehensive coverage of the best titles available on Showtime and elsewhere, check out Vulture's What to Stream Now hub, which is updated throughout the month.
The World Is His: Nas: Time Is Illmatic
Originally released to coincide with the anniversary of Nas's 1994 debut album, this hip-hop documentary delves into the rapper's childhood growing up in public housing. We as a country desperately need Nas's pointed insights into race and poverty, and with this film, the artist gets the praise his hyperintelligent rhymes and addictive beats deserve. Leaving February 4.
Nolte Saved From Drowning: Down and Out in Beverly Hills
A Jean Renoir remake transplanted from bourgeoisie early-20th-century Paris to Reagan-era upper-crust Los Angeles sounds like Hollywood stomping all over world-cinema history. Yet improbably, this Americanized take on Boudu Saved From Drowning, in which a wealthy couple (Richard Dreyfuss and Bette Midler) take in a homeless man (Nick Nolte) who promptly upends their entire class-based life, takes on new and relevant meaning, and today stands as one of the highlight studio films of the 1980s. Leaving February 19.
Frequent Flyers: Up in the Air
If any film can be said to be a perfect time capsule of the recent past, it's Jason Reitman's drama of the people who abdicated their responsibility to their fellow humans during the late-2000s economic downturn. George Clooney's performance as a company mercenary who fires employees around the country when their bosses are too cowardly to do it themselves is a career high, and Vera Farmiga and Anna Kendrick are equally excellent in their supporting roles aboard the business-class community. Some criticized Reitman & Co. for being too glib in their approach to people's livelihoods, but in the long view (the one you get from an airplane), arguing over the proper tone for a subject like this seems like only a speck in the distance. Leaving February 28.

Noteworthy selections in bold.
February 3
Born on the Fourth of July          
Fast Times at Ridgemont High    
February 4
Michael Jackson's Journey From Motown to Off the Wall            
Nas: Time Is Illmatic       
February 8
Michael Moore in TrumpLand    
February 9
St. Vincent     
February 19
Down and Out in Beverly Hills    
February 28
Compound Fracture      
Hollywood Homicide     
Jay Mohr: Happy. And a Lot.      
Meat Loaf: In and Out of Hell     
A Mighty Heart              
Only You (1992)               
Patrick 
Tyler Perry's Why Did I Get Married?     
Up in the Air      
What If
Wrecked