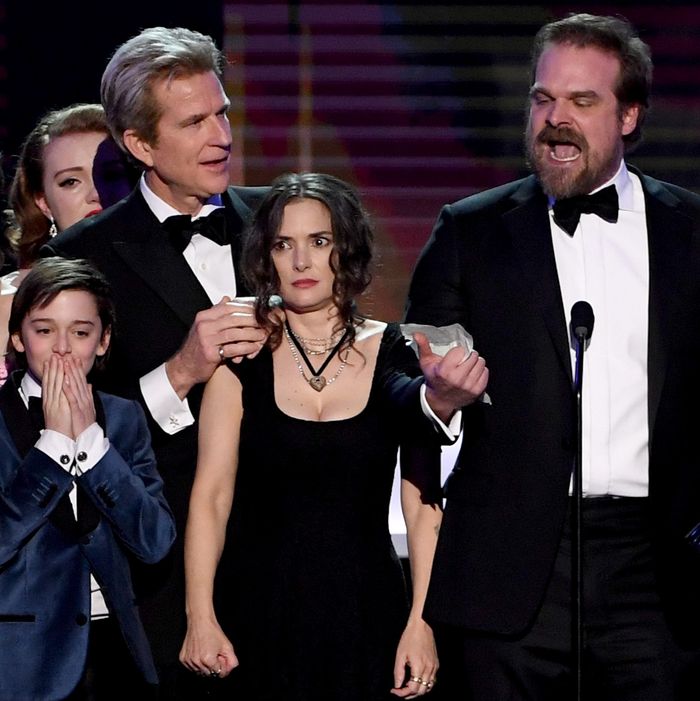 Photo: Kevin Winter/Getty Images
As David Harbour delivered the most forceful and animated speech of the night at the Screen Actors Guild Awards, his co-star Winona Ryder delivered what was by far the best reaction to any speech at any awards show this season — or maybe during any awards show ever. Standing fully in frame next to Sheriff Hopper, Ryder's wave of expressions were at once broad and indecipherable. As her co-star grew louder and more impassioned, Ryder's face became a road map of every emotion. There seemed to be fear, delight, confusion, affirmation, disapproval, consternation, and somehow more. At a time when our national emotions are but a handful of eggshells held together by Scotch tape, Ryder captured the collective consciousness of a populace feeling every feeling at the same time. Here are her 13 best reactions to Stranger Things winning best ensemble in a drama series, and to David Harbour saying progressives are going to be punching a lot of people in the face.
The "Are you sure this isn't for Downton Abbey?"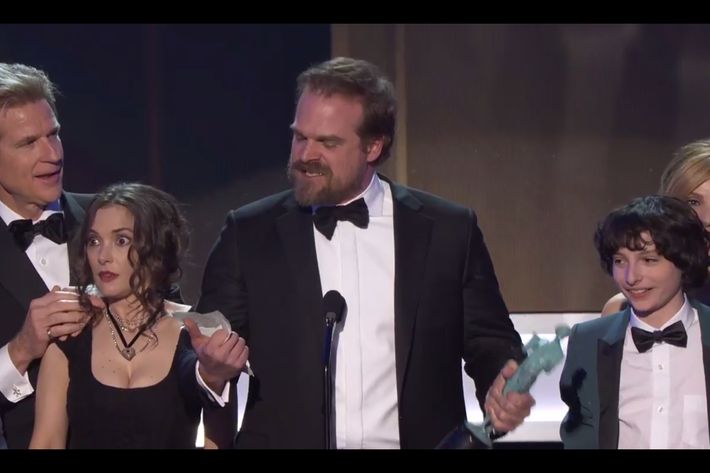 The "David, this isn't what we discussed."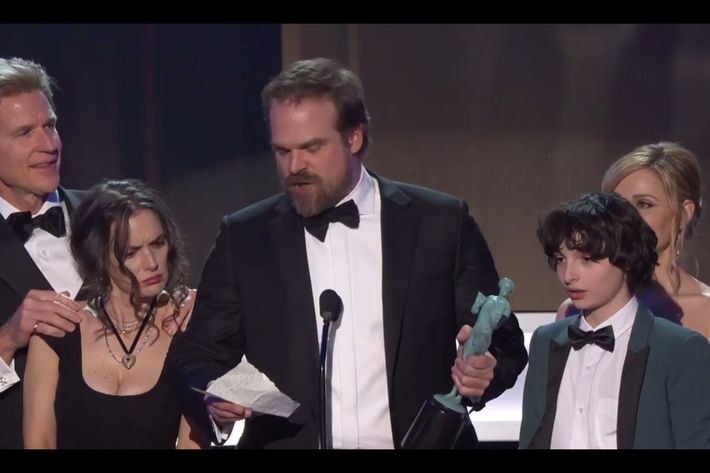 The "Can someone at home call for paramedics if David goes down?"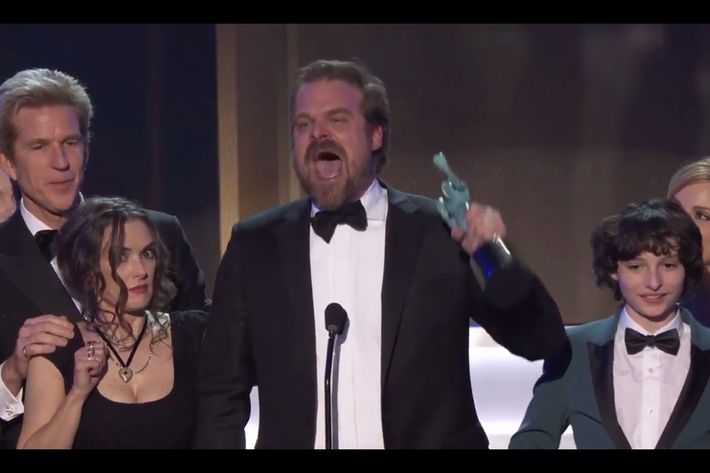 The "Wait, is this the Upside Down?"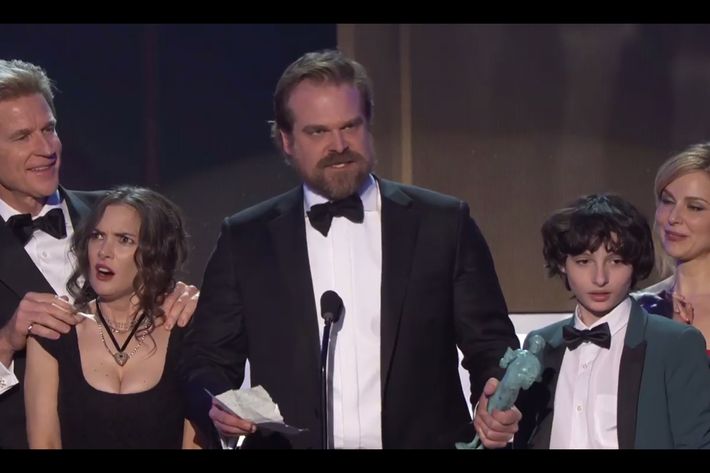 The "We'll discuss this later, David."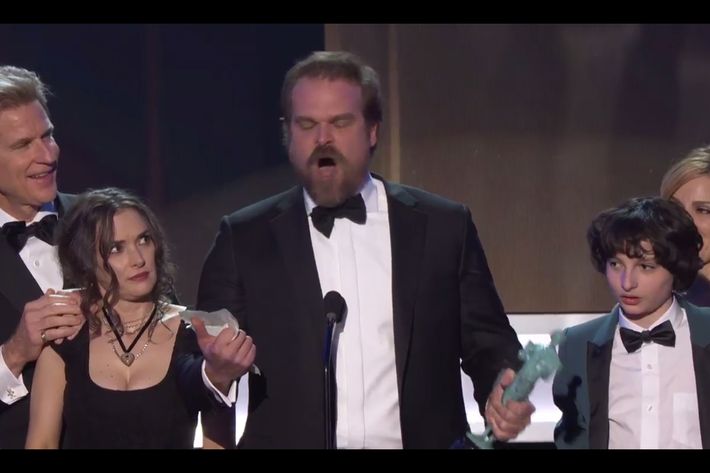 The "Bitch, please!"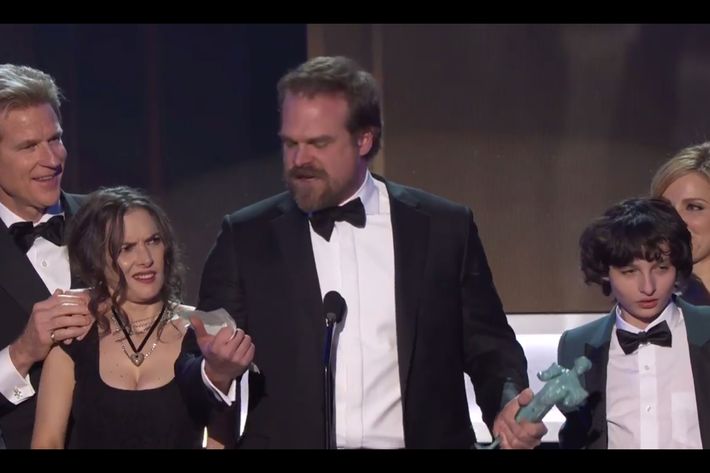 [This face has no known emotion.]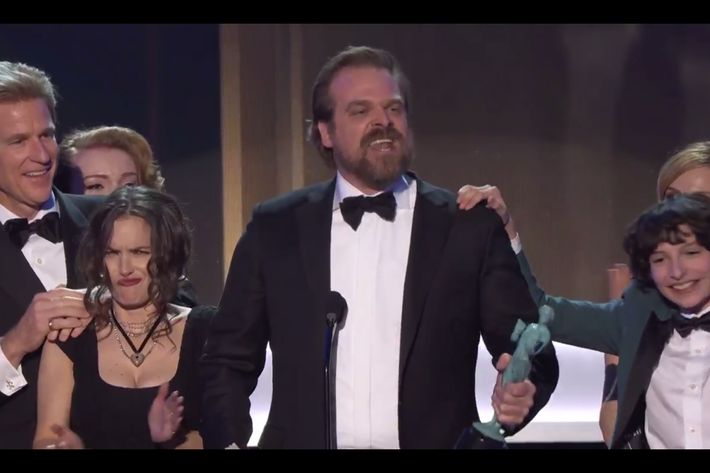 The "You bet your ass we'll be fighting monsters!"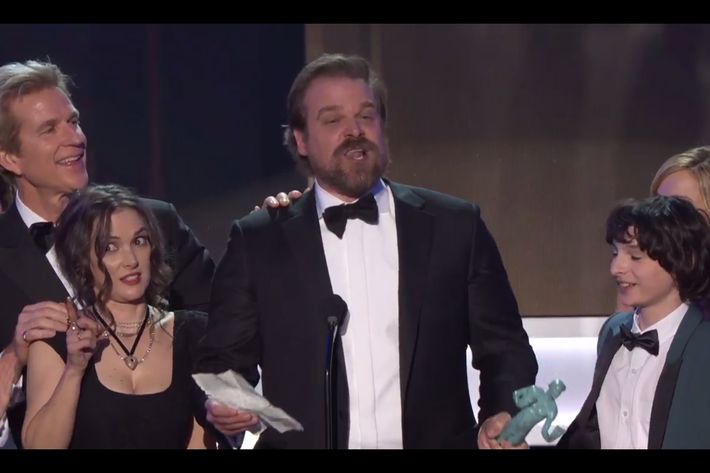 The "David you didn't!"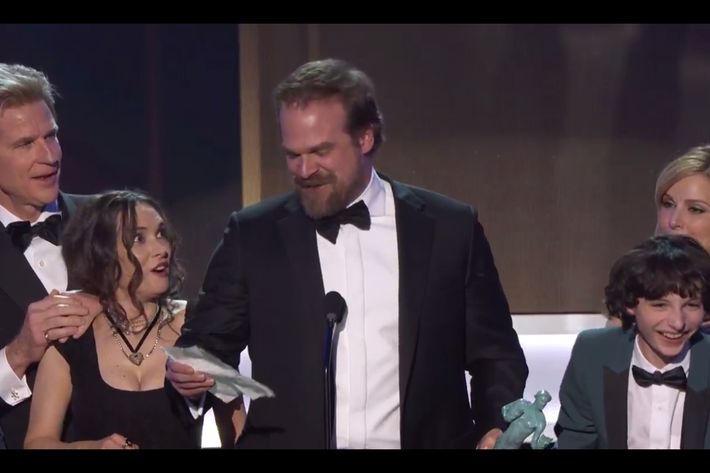 The "Should I raise a fist for face-punching?"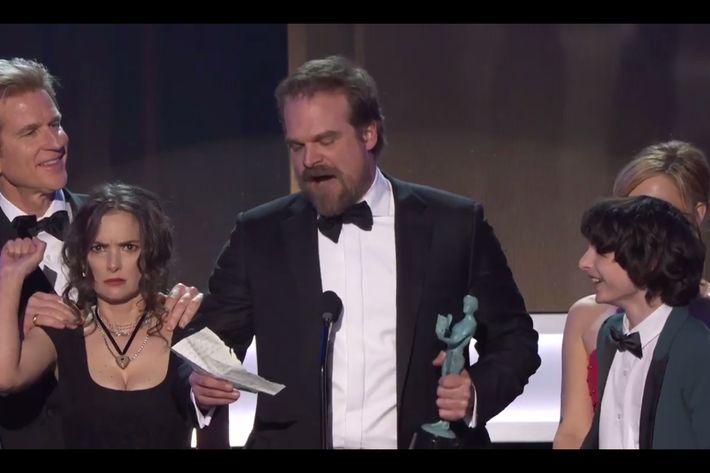 The "Oh, I'm definitely raising a fist for face-punching."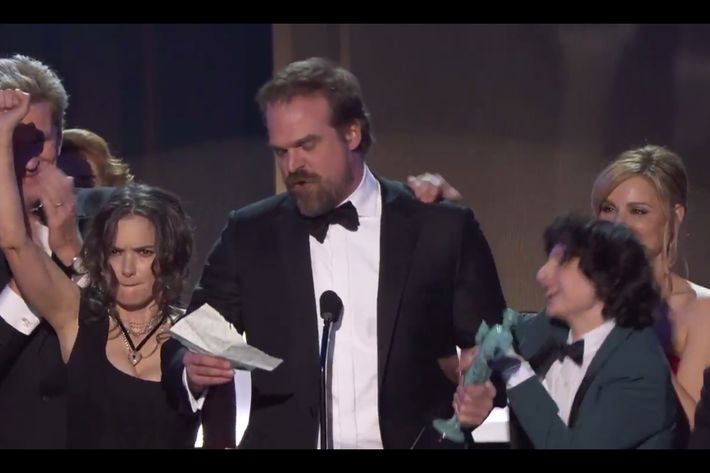 The Ben Affleck Stare Into the Abyss.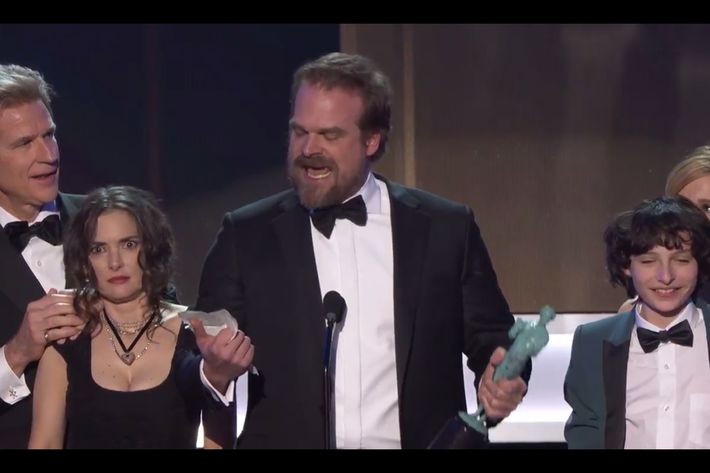 The moment you realize you just became the runaway meme of the 2017 SAG Awards.