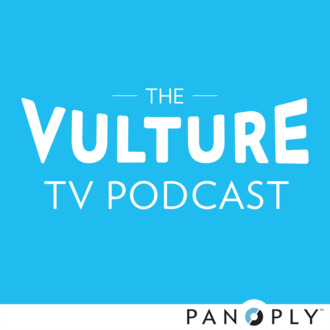 Before it even began, HBO's The Young Pope became an internet sensation, spawning memes that the young pope himself called "funny" and "imaginative." On this week's Vulture TV Podcast, we try to keep a straight face long enough to talk about this odd duck of a show, which for all its meme-ability, is actually quite austere, and at turns, eerily relevant in its depiction of an illogical leader who comes to power unexpectedly, baffling everyone around him. Plus, we're joined by Vulture contributor Nichole Perkins to talk Black-ish's special election episode, "Lemons," And later, Patrick Warburton (The Tick, Seinfeld) stops by the studio to explain bringing Lemony Snicket to life for the first time in Netflix's A Series of Unfortunate Events, how he's typecast by his voice, and what a quintessential "Patrick Warburton" role is.
Warburton on whether he's typecast by his voice…
It's not necessarily the roles in and of themselves but its genres. What I get every year are sitcoms. Will you do this sitcom? Will you do that sitcom? Will you do that sitcom? The other things have been a little trickier for me because they put you in a box, and so the opportunities you get are the ones where you've proven yourself, or people like you in that genre. If it wasn't for Barry [Sonnenfeld] and Daniel [Handler], who both requested to the network that I do [Lemony Snicket], I wouldn't have done it. If it was an audition, I wouldn't have gotten the job. I don't audition well. I don't really care for the process. It's mental crap with me in my head. But I'm a self-saboteur.
… and what defines a "Patrick Warburton" role:
If [I'm] the inspiration [for a role], then I think what they're looking for is a certain comedic take. Maybe some irony and absurdity. I think there's just something about me and my persona that's a little bit bigger than life and ridiculous at times. It's easy for me to be ridiculous, and this is certainly a different situation, much more toned down, so I appreciate that. 
Tune in to the Vulture TV Podcast, produced by the Slate Group's Panoply, every Tuesday, on iTunes, or wherever you get your podcasts. And please send us your burning TV questions! Tweet us @Vulture, email tvquestions@vulture.com, or leave us a voice-mail at 646-504-7673.