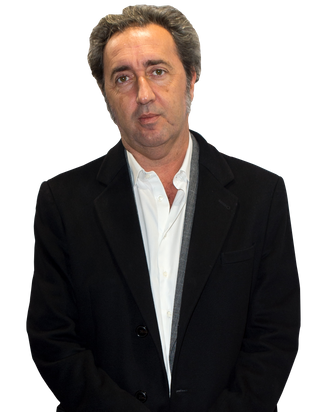 Photo: Ben A. Pruchnie/Getty Images
When Italian filmmaker Paolo Sorrentino began writing The Young Pope four years ago, he didn't set out to create a current story. His pontiff, Pope Pius XIII, played by Jude Law, is a conservative anti-establishment tyrant whose first public address is more like a tirade ("You have forgotten God!"). The Oscar-winner told Vulture in an interview that he was imagining the future of the Vatican, with no inkling that Europe and the United States would change so much socially and politically before his HBO show aired.
The ten-episode series, which airs Sunday and Monday nights beginning this week, unintentionally echoes the world's political and social climate. "I got very lucky," Sorrentino said. "I was trying to understand how a pope of the future, of tomorrow, would be. And I had this idea, so perhaps, that means I have a future as a political pundit, as someone that can foresee the politics of the future, someone that can study and analyze the future."
Sorrentino wrote and directed the entire series, and has begun writing the second season, though HBO has not renewed yet it. With the help of a translator, Sorrentino spoke to Vulture about whether viewers should laugh with Pius, why he cast Law in the lead role, and that kangaroo.
This show goes everywhere in terms of tone. Is the intention that we laugh with the young pope or that we laugh at him?
For me, every time the audience can laugh, they should laugh.
Did you set out to write a funny story?
No. But there are some things that are funny or that want to be funny. One can face many things by laughing. You don't have to be very serious or grave all the time. The idea was to investigate the world of the clergy and the contradictions of the clergy, the cardinals and the pope — in a serious and honest way, to investigate how they live and how they think.
Before you started writing, you spoke to the clergy and Vatican analysts who told you they thought the next pope might go in this direction. Why did they think that?
Pope Francis put up a narrative of his own, a story of his own, which is so much more powerful than I could have written. In order to do a series about the Vatican, I could only do its opposite. Not the entire clergy thinks that way, but some of the Vatican analysts who I respect the most think a pope like the one I represented could very well take place after Francis. Not young and American — but one who represents those ideas.
So why did you make him young and American?
I didn't want to do a pope who would remind you of any other pope. I wanted him to be completely original.  If you think about it, the church has tendencies to change. In the past for many, many years, there were only Italian popes selected. Then in the last 40 years, we have had Polish, German, now an Argentine Jesuit who is so different from anybody else. So if you think about it, there is a tendency to change in the Vatican. And if you also think about it, it's not that young. A 50-year-old pope in the Vatican is young. Yes, it's not 70. But he's not a kid.
But he looks like Jude Law, though.
Father [Georg Gänswein] was the assistant of Benedict XVI. If you look him up on the internet, he was more handsome than Jude Law. [Pause.] He is! (Editor's note: Later, Sorrentino produces a photograph that reveals the competition is fierce.)

Did you ever consider other actors?
Jude Law was the first one. Toward the end of the writing, I felt it could be him. In the beginning, I didn't think about anyone but, slowly as I was writing, he came to my mind. Jude is a wonderful actor who has an incredible ability to look childish and authoritative, and that's something that was very useful for me for the character.
Your young pope is addicted to Cherry Coke Zero. Is there a reason for that? Is that your favorite drink?
It's just a little detail that came to my mind that helped characterize him. I've never tasted it. It doesn't exist in Italy.
Please tell me why there is a kangaroo in this story.
It seems crazy, but in reality it's not. When a pope is elected, he receives presents from many world leaders. It's almost like they compete to please the new pope. They send all kinds of extravagant presents, from exotic trees to cars. So I imagined, why not a kangaroo from Australia?
This interview has been edited and condensed.