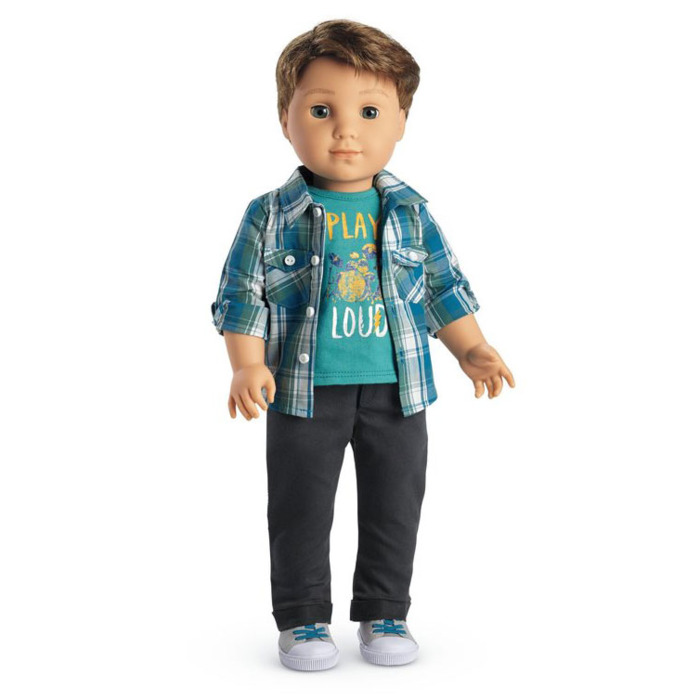 Logan Everett still uses his ex's Netflix login.
American Girl is releasing its very first boy doll, and wow, does he definitely seem like someone you dated once. According to the official description, this doll's name is Logan Everett and he is a drummer from Nashville, Tennessee. He layers his "play loud" T-shirt with a plaid long-sleeve shirt and wears a pair of what appear to be gray Converse. He rocks a side-part and dreams of becoming famous enough to give a GQ interview about his hair-care routine. He'll break up with you, and then send you emotional texts at 2 a.m. two months later about the song he wrote about your "great love story." He always smells like a Five Guys for reasons no one can explain. (So all of that was made up, but it feels right.)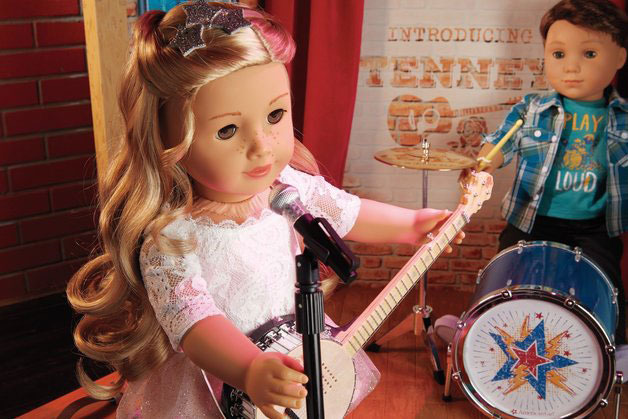 Oh, and Logan plays drums alongside his friend Tenney Grant, a singer-songwriter who plays the banjo and is definitely Taylor Swift. We can't wait for them both to show up on Nashville, alongside human-sized doll Hayden Panettiere.