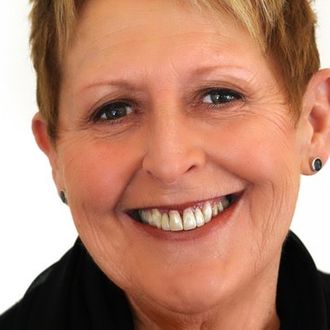 Mem Fox's author portrait.
One of Australia's most popular children's book authors, Mem Fox, has gone on record to share a terrifying experience that she underwent at LAX earlier this month. Speaking to the Australian Broadcasting Corporation, Fox recounted how after landing at Los Angeles from Australia en route to a literary conference in Milwaukee, she was detained for over two hours and aggressively interrogated by the airport's border-control agents, who claimed she was traveling with an incorrect visa. "I have never in my life been spoken to with such insolence, treated with such disdain, with so many insults and with so much gratuitous impoliteness," Fox said. "I felt like I had been physically assaulted which is why, when I got to my hotel room, I completely collapsed and sobbed like a baby, and I'm 70 years old." Fox, who likened her experience at the airport to being "a prisoner at Guantanamo Bay," blames President Donald Trump for creating an environment that encourages this type of behavior. "This is what happens when extremists take power," she explained. "I am old and white, innocent and educated, and I speak English fluently. Imagine what happened to the others in the room, including an old Iranian woman in her 80s, in a wheelchair. The way I was treated would have made any decent American shocked to the core, because that's not America as a whole, it really isn't."
After returning to Australia — she was eventually allowed to enter the U.S. to attend the conference — Fox lodged a complaint with both the Australian Embassy in Washington and the U.S. Embassy in Canberra, where she promptly received an emailed apology from U.S. officials. She says she "couldn't imagine" returning to the States anytime soon due to her ordeal.