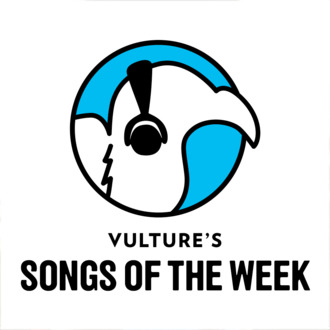 Every week, Vulture highlights the best new music. If the song is worthy of your ears and attention, you will find it here. Read our picks below, share yours in the comments, and subscribe to the Vulture Playlist for a comprehensive guide to the year's best music.
DJ Khaled ft. Beyoncé and Jay Z, "Shining"
Leave it to Beyoncé to run a victory lap after getting robbed of the night's biggest award (and multiple others) at what should've been her Grammys night. Bey can't control who rewards her excellence, but she can control when people get to hear it. She co-owns Tidal, and because her husband Jay Z prefers to release his music on that service now, she arranged for DJ Khaled to drop his new song featuring both of the Carters seconds after the Grammys rolled the credits. The timing itself is genius but the song only further makes a laughingstock of the Recording Academy for its continued irrelevance to her personal life.

"All of this winning, I've been losing my mind," she raps. "We smilin' for a whole 'nother reason." That reason being: the twins! Who cares about a gramophone when you're about to cradle a pair of newborns? Jay Z continues the jubilation in a litany of dad raps (some about his unborn twins, some referencing the much younger rapper 21 Savage, and some maybe dissing Drake). But back to Bey — she floats on this song like she's got nothing to lose, Grammys be damned. And in keeping with her ahead-of-the-game standard, the song feels summer cookout ready, and it's only February. —Dee Lockett (@Dee_Lockett)
Animal Collective, "Kinda Bonkers"
Animal Collective have always sounded as though they inhabit a different planet, and this new track, with its deep jungle, psychedelic bonfire feel, is no exception. The lyrics, too, feel far from reality, particularly in the chorus: "Don't you feel me feel your heart shine / Unity of all kind, unity of all kind." That dream might feel pretty far off, but it does give a refreshing burst of much-needed positive energy. Plus, the song has one of the best opening lines I've heard in a while: "Life is so French toast to me …" Same, same. —Gabe Cohn

Flores, "Undercover"
There's something so Janet Jackson that I can't get away from in this track. The vocal work flows back and forth between the that smoky middle register you hear on Jackson's 2015 album, Unbreakable, and that airy, sweeter pitch from the Janet era in the early 1990s. That's all to say "Undercover" feels like a mid-tempo jam Ms. Janet herself would give her blessing to, and as such, when Flores sings about turning you inside out under the covers, you start getting those hands-all-over vibes. —Jordan Crucchiola (@JorCru)
Sinkane, "Deadweight"
Choosing the perfect album opener is a dying art, but this song manages to be both a fitting sonic mission statement for Sudanese multi-instrumentalist Ahmed Gallab's latest album as Sinkane and a jam that can stand on its own. Whether it's setting the stage for the rest of his thoroughly enjoyable album Life and Livin' It, or playing as a single coming up on shuffle, the song's slow-burning, continuous groove always gives me a rush. —Samantha Rollins (@SamanthaRollins)
Ibeyi, "Lost in My Mind"
In Ibeyi's new single, the mind is a prison. "Lost in My Mind" finds the French-Cuban duo building off their superb 2015 self-titled debut with a beat that falls somewhere between dripping water and the hammer strikes of a chain gang. There's a layer of sci-fi synth to open up the soundscape, and, as always, the vocal performance is absolutely gorgeous. It all builds to a repeated plea: "Don't get lost in your mind." Think I might post that one on the fridge. —GC

Little Dragon, "High"
It's Valentine's Day, which means your bedroom playlist could probably use an update. Please give a warm welcome back to Little Dragon to do the honors. The Swedes have returned with the first single from their new album, fit for all your sedated evenings in with a lover who's as turned on by elevating the mind and body with the assistance of narcotics as you are. Light one up, climb under the sheets, and get "trapped in this holiday affair" right alongside lead singer Yukimi Nagano. —DL

Racoon Racoon, "Our Love's Funeral"
For all intents and purposes, there are infinite songs about breaking up, but not so often do you get a duet that serves as a eulogy for a relationship. "Our Love's Funeral" creates the image of a couple, probably rather twee, standing hand in hand before they each drop a shovel of dirt on their symbolic casket. And they're okay with it. Then, as they walk away into the misty distance, the ground is filled and their shared experience becomes a time capsule buried in earth. It's a cold world, but at least the vocals are dreamy and beautiful. —JC

Adam Torres, "Dreamers in America"
Adam Torres channels Pete Seeger and Woody Guthrie here — it's an honest-to-god protest song! "Dreamers in America" wouldn't sound out of place in an old American folk collection, which, come to think of it, is really what the Our First 100 Days project is proving itself to be the modern equivalent of. Torres sings of quintessential America, those "purple mountain plains," with a voice that rises and falls over peaks and valleys of its own. It begins, appropriately, with a call to action: "Meet us in the street." —GC