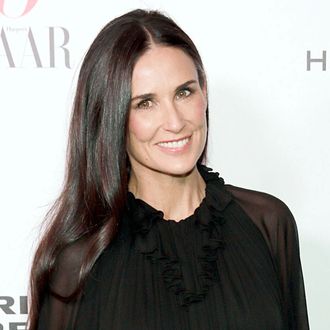 Everybody's doing TV now!
Photo: Rachel Murray/Getty Images
Get ready to watch Demi Moore betray Taraji P. Henson (we assume), slap Terrence Howard (the odds are on it happening), and throw a drink in at least two different people's faces (we are willing to place bets about this). Moore has booked a "major recurring role" on season four of Empire playing a "take-charge nurse with a mysterious past" who gets "ever more treacherously entangled with the Lyon family" as things progress — hopefully she can hang out with her daughter Rumer Willis, who is also on the show, at some point. Moore will first appear in the season three finale. If we don't start getting promos that read, "Empire already had drama. Now it's getting Moore," Fox should fire its whole publicity department.