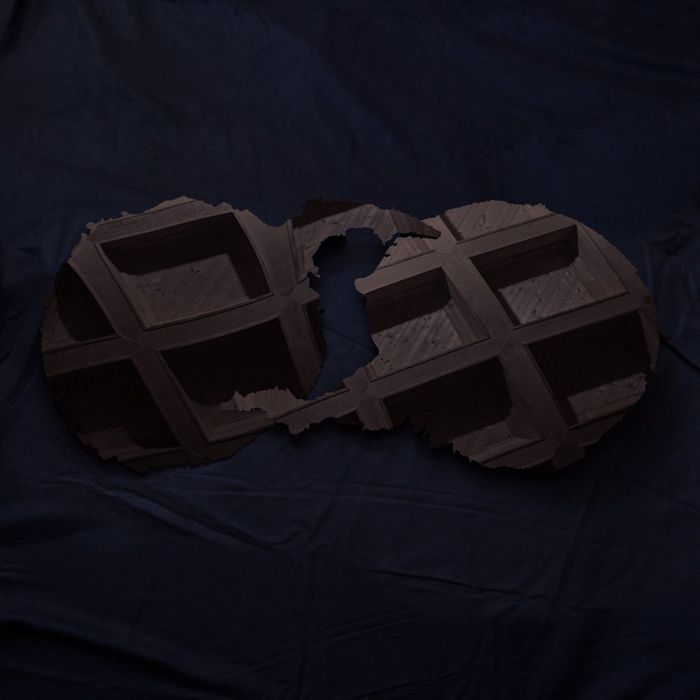 There are two kinds of breakup albums: self-pitying ones and accusatory ones. Collections like Ryan Adams's Prisoner and Miranda Lambert's The Weight of These Wings struggle simply to find gravity amid upheaval, while on albums like the first half of Beyoncé's Lemonade, blame for a couple's disconnect is set at the feet of the guilty party. The sweeping cadences and woozy instrumentation of country lend it a certain degree of anguished reflection, just as R&B's taste for brash beats and staccato delivery makes it the perfect vehicle for righteous scorn. New albums from country vocal group Little Big Town and Cali-by-way-of-Brooklyn indie-rock act Dirty Projectors explore each end of this spectrum, while giving both bands' sound a hard reset after a recent brush with career turmoil.
Dirty Projectors' ascent into the modern pop sphere feels steep, but only because of how much creative ground they've covered in just over a decade. Throughout the early 2000s, the band played vessel to high-concept, art-forward stunts like 2005's The Getty Address, an album about a fictionalized version of Don Henley thinking about ending his life, and 2007's Rise Above, a cover of Black Flag's Damaged whose only resemblance to its source material was its lyrics. In 2009, the band enjoyed a critical and commercial breakthrough with Bitte Orca and its calling card "Stillness Is the Move," where the windswept melisma of vocalists Amber Coffman and Angel Deradoorian drew comparisons to vintage Mariah Carey, as group mastermind Dave Longstreth's lead guitar harkened back to the Talking Heads' flirtation with North African pop music decades prior. Bitte's acclaim would eventually lead its players to session work for everyone from Major Lazer and J. Cole to Kanye West and Rihanna (specifically, in the powerhouse vox-and-organ breakdown in their one-off hit single "FourFiveSeconds").
Recently, a breakup between Longstreth and Coffman led to the dissolution of the Dirty Projectors as a unit and eventually sent Dave wheeling out from New York to Los Angeles to recoup. "Keep Your Name," the first single from the new Dirty Projectors, lays his feelings out plainly. The song fits a pitched-down vocal about the dangers of mixing creative and romantic partnerships over a sample of Longstreth and Coffman's chorus from "Impregnable Question," a song off 2012's Swing Lo Magellan about weathering small personal differences in the name of love. The bridge is a rap, and a savage one: "I don't think I ever loved you / That was some stupid shit," Longstreth blurts, before gliding back into a biting final verse: "What I want from art is truth, and what you want is fame / We'll keep 'em separate, and you'll keep your name." He's here to air his grievances in public. By the next song, the band is a crashing plane, and he's the lone survivor.
There's a suffocating intensity to the directness of Longstreth's trip through his own love life, and it makes the moments of lightness feel like hard-won amnesty. "I See You" and "Up on Hudson" are rare fig leaves — the former, a ninth-inning push for peace, and the latter, a detailed history of a relationship so warm and wistful that you'll begin to wonder if this thing's called Dirty Projectors because Longstreth has come to see his and Coffman's history as the fabric of the very folklore of the band, not because he wants to remind everyone which party has, in fact, kept the name. (See: Ethan Kath reacting to Alice Glass leaving Crystal Castles by replacing her and cheekily titling the new record Amnesty (I).)
In spite of the implicit cruelty of lyrics that read like voice-mails between embittered exes, Dirty Projectors' mission to tease rebirth out of departure and defeat is a success. Shaking loose from the band allows its ringleader to chase his impulses outside the democracy of collaboration, and Longstreth replaces the Greek chorus Coffman and Deradoorian brought to his songs by sampling and warping the pitch of his own voice. The chopped-and-screwed haze of "Keep Your Name," the watery Costello soul of "Little Bubble," the radio R&B swagger of "Death Spiral," and the Dawn Richard spot on "Cool Your Heart" are all proof that this performer's exchange of ideas with the R&B elite works both ways; Dirty Projectors isn't so much a sea change as an attempt to leverage the left-of-center art-pop beginnings of the project with all of the places Longstreth's career has taken him since, and an intriguing document of the present decade's thrust toward reassembling all the splintered shards of genre into new collages.
Beneath that, though, Dirty Projectors is a kind of Lemonade for the Kent Avenue set, a scathing song cycle decrying the commodification of indie rock from the "art is truth" jab on down to the lamentation about condos and businesses blighting the Williamsburg waterfront DIY scene in "Winner Take Nothing." It's meaner than Beyoncé's record, though, because while Lemonade makes it painstakingly clear what the lying lover has done to set it in motion, the major complaint here seems to be that Longstreth's partner reveled in a fame that he did, too. If Coffman's appearances on singles from Major Lazer and J. Cole sold the waterfront movement down the river, what of Longstreth's own co-write on a triple-platinum single, or the drum programming from "Mad," the Lil Wayne collaboration off Solange's chart-topping major-label album, popping up on this indie record's "Death Spiral?" Pot, meet kettle.
If Dirty Projectors lashes out from the heartsickness and hypocrisy of the immediate aftermath of a bad split, the new Little Big Town album The Breaker offers strength in the resolve to move past it. The Alabama group couldn't possibly be as gruff, because this is a major-label country album beholden to charts, radio airplay, and a more conservative listenership. It also captures this enterprise at a crucial juncture: Last year Little Big Town went out on a limb with the springtime mini-album Wanderlust, an eight-song collaboration with Pharrell that confidently made new inroads from country to hip-hop and back, but failed to break the top 100 albums on the Billboard charts for its efforts. By Halloween, the group was back with "Better Man," a chart-topping single gifted to the group by the Taylor Swift, and a shockingly expedient push toward a follow-up from a band that tends to let an album smolder for two to three years.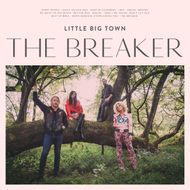 So emotional drift is a theme for The Breaker as much as it is for Dirty Projectors, but the mood here is sunnier than the all-consuming whiteout conditions of Longstreth's rage, and the blame for things going south between the album's series of sad sweethearts is mercifully reflexive. It's bookended by two downcast porch-front jams about mistreatment of a lover — opener "Happy People," offering an unconscionably chipper lyric about the terrible things happy people oughtn't do to one another, and the closing title track mourning a time the narrator found himself guilty of one of them. Little Big Town's robust collection of voices affords the group this kind of panoramic perspective. "Lost in California" finds de facto group lead Karen Fairchild cradling the cooling embers of a romance across a stately guitar-and-piano workout that rises to a stunning choral finish, but Taylor gives her a whopper of a kiss-off in "Better Man." Later in the album, bandmate Jimi Westbrook offers up something of a male rejoinder in "When Someone Stops Loving You."
As gutting as all of the above cuts can be, The Breaker spends the other half of its time combating its own darkness and seeking solace in grounding forces like nostalgia, family, and religion. "Free" notes that no matter what lengths we go to for comfort, the forces that ultimately provide it — friends' and family's companionship — always come at no charge. "Drivin' Around" and "We Went to the Beach" seem like typical sun-bleached Little Big Town party jams, in the spirit of "Day Drinking" and "Pontoon," but laid out in a row between "Lost in California" and "Better Man," both feel like exercises in partying as coping mechanisms. "Rollin'" teases this point out more deliberately, like a smirking, lowbrow shrug emoji to adversity, and later, "Beat Up Bible" offers a come-to-Jesus moment, in case everything else fails. This free slide through crunchy guitar jams, big ballads, and sleepy folk tunes seems calculated to recenter the group after its first taste of failure, but the quartet's ease in mixing up its moods, genres, and perspectives speaks to an openness of boundaries modern country currently shares with modern R&B and indie rock, as well as this specific group's strength and pliability as writers and interpreters.
Grace is the first thing that goes after a hard breakup, and the impulse to swan dive into Kozelekian oversharing is both powerful and relatable. But the brutality of making a huge scene and spilling everyone's darkest secrets can be a little unnerving. Snark like "I feel like I'm sipping some Rene Descartes, and you're Big Gulp'ing the Bible," from Dirty Projectors' "Death Spiral" ends up muddying its host as much as its subject. It's hard to feel good about what could potentially be one of the young year's better releases on account of its pointed sourness. This doesn't make Little Big Town's almost ascetic evenhandedness a more noble strategy. It's also possible to be too considerate for your own good. Wrath and poise are both very powerful and effective tools for traversing personal trials, but the overuse of them, or the use of one when you ought to have employed the other, is dangerous. Dirty Projectors and The Breaker are both very good albums whose drive to overcompensate for recent failures leaves behind the ringing question of what else they could've been, had they eased off of trying so hard.