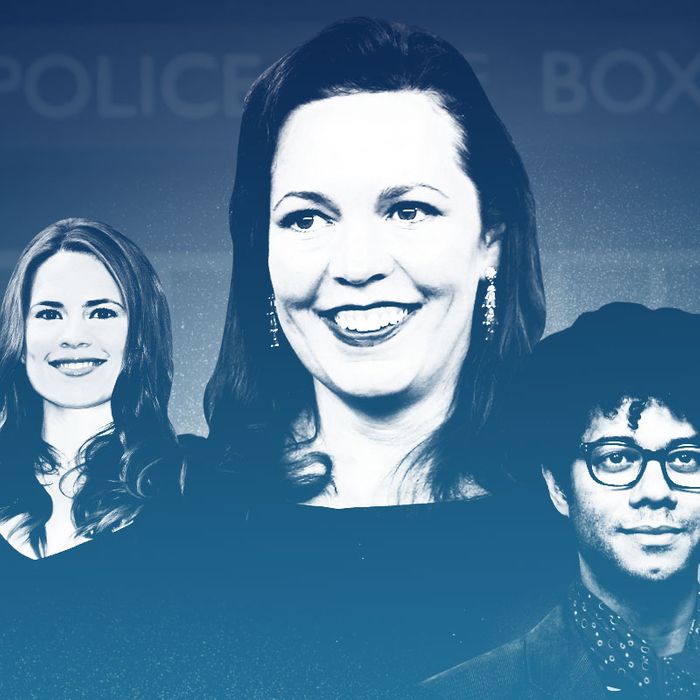 Photo-Illustration: Getty Images, BBC America
Last month, Peter Capaldi announced that he would step down as Doctor Who's gritty Twelfth Doctor at the end of this upcoming season. "I feel it's time to move on," he said, prompting fans of the beloved British franchise to begin one of the most enjoyable Who traditions — guessing his potential replacement. So, who will be the Thirteenth Doctor?
Will Doctor Who stick with a white actor, as it has for five-plus decades? Will a woman or person of color finally get a chance to assume the iconic role? After consulting two of the most prominent British bookmakers — William Hill and Ladbrokes — as well as the general chatter among fan sites, Vulture has compiled a list of the nine actors most likely claim the Time Lord title. Browse through our picks at your leisure, and don't forget to leave your own suggestions in the comments.