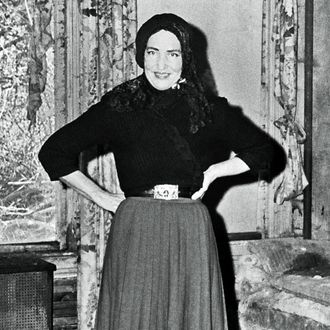 Grey Gardens.
Photo: Tom Wargacki/WireImage
If HGTV, et al., are to be believed, it's not uncommon in the world of home ownership to buy a fixer-upper and never properly get around to fixing it up. Instead of the disillusionment produced by that scenario, consider a home filled with both plentiful documentation of dilapidation and the unearned accomplishment of hearty renovation: The house from Grey Gardens, long past its squalor days, is for sale. The Wrap reports that the estate, once home to documentary subjects Big Edie and Little Edie (Edith Bouvier Beale and Edith Ewing Bouvier Beale), plus a Disney movie full of furry woodland creatures, is on the market for a cool $19,995,000.
The property has come a long way since Jackie Onassis (niece to Big Edie, cousin to Little) stepped in to save it from condemnation in 1972, three years before the beloved Albert and David Maysles documentary depicted a somehow charming site of disrepair. In 1979, Grey Gardens went on sale — the only time until now — and was purchased and renovated by Washington Post editor Ben Bradlee and journalist Sally Quinn. Even accounting for those renovations, for you prospective buyers with cat allergies, you can go ahead and give up that ghost.