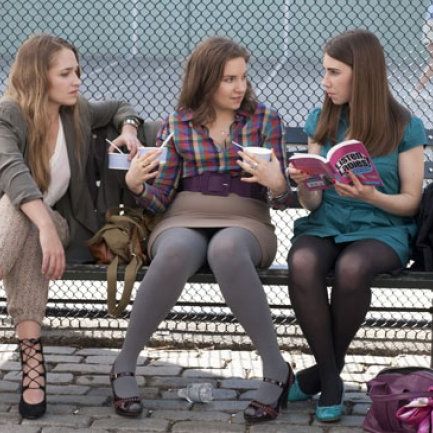 Lena Dunham wearing Spanx and extra hair in season one's "Vagina Panic."
Photo: HBO
When Girls first premiered in 2012, one of the dumber backlashes was that Lena Dunham wasn't attractive enough to be on TV. Behind the scenes, a very different narrative was playing out: Upon seeing Dunham in character as Hannah Horvath for the first time, executive producer Judd Apatow's first note on set was that she looked "too attractive," showrunner Jenni Konner recalled in a conversation with Vulture, along with the rest of the Girls writers room. "He was like, 'Her outfit is too cute, her hair and makeup looks too good. We are making an underdog here! It is not going to work.'"
"I was furious," Apatow added. "I was like, 'Goddamn it, she looks adorable! What is going on on that set, have we forgotten this show?'" Dunham was wearing Spanx and a little bit of extra hair during filming of the pilot, as TV stars regularly do. After getting Apatow's input, they established a rule for Hannah's character: no extra hair, and no Spanx.
Close watchers may have noticed one scene, however, featuring a Spanx and extra-hair-wearing Hannah. "I feel we can reveal this now," Dunham said, pointing to a scene in the second episode in which Hannah, Jessa, and Shoshanna are sitting on a bench eating frozen yogurt.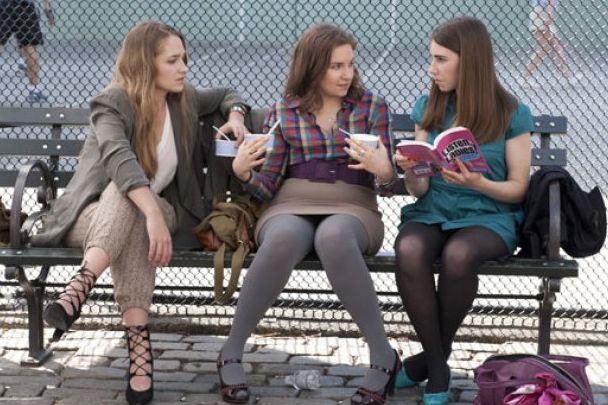 "You can see it because I look totally different," Dunham laughed. "I have a different haircut, and a different body, and different makeup than I do for the next scene."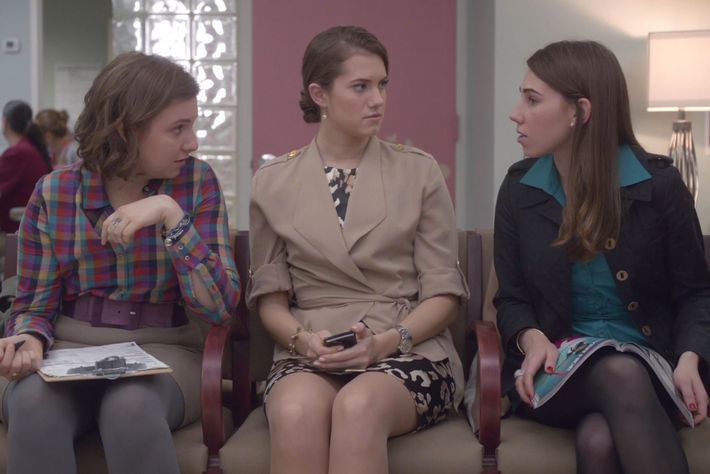 One constant in both? Baby Hannah was really into belts. "That was a big theme first season," Dunham recalled. "They would always tape a belt over my skirt."
For more stories behind the scenes of Girls, read our full conversation with the writers room.