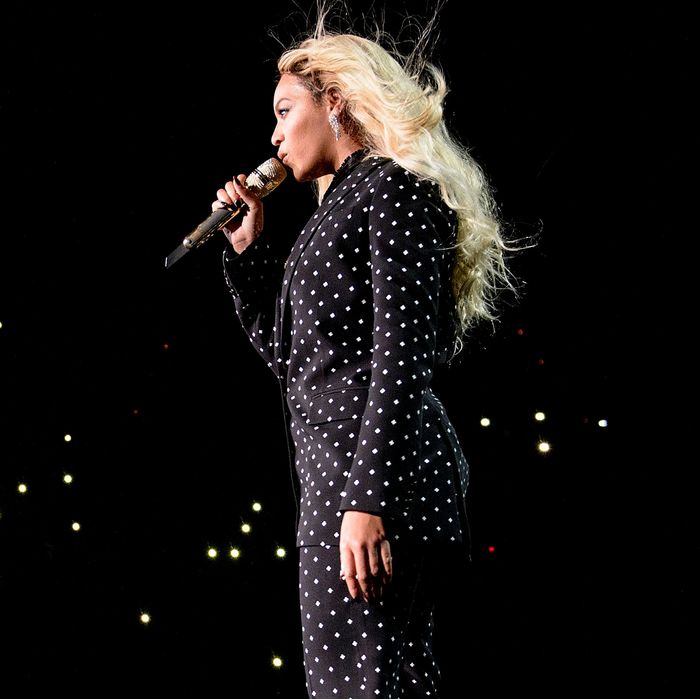 Photo: BRENDAN SMIALOWSKI/AFP/Getty Images
This Sunday marks the 59th annual Grammy Awards, when likes of Beyoncé, Adele, Justin Bieber, and will Drake go head-to-head for Album of the Year. The Late Late Show's James Corden will share the stage with a star-studded list of performers, which includes everyone from Beyoncé and Adele to the Weeknd and Daft Punk. The show will also feature tributes to both the late George Michael and Prince. Even if you're without a TV, there are still ways you can tune in to one of music's biggest nights. Below, your options:
CBS
The only livestream option of the show itself will be on CBS All Access, the network's online livestream, which is available on iPad and iPhone, Amazon Fire TV, Apple TV, Roku, Google Chromecast, PS4, and Xbox. Unfortunately, you do need a subscription to CBS in order to access the livestream, which begins at 8 p.m. Eastern Time.
Grammy Live!
The official Grammy website will offer a behind-the-scenes livestream, which will air during the ceremony. While it won't necessarily show onstage action, it will feature stars' arrivals and red-carpet interviews. The Grammy Live! red-carpet coverage will kick off at 3 p.m. ET, with the backstage livestream beginning at 8 p.m.