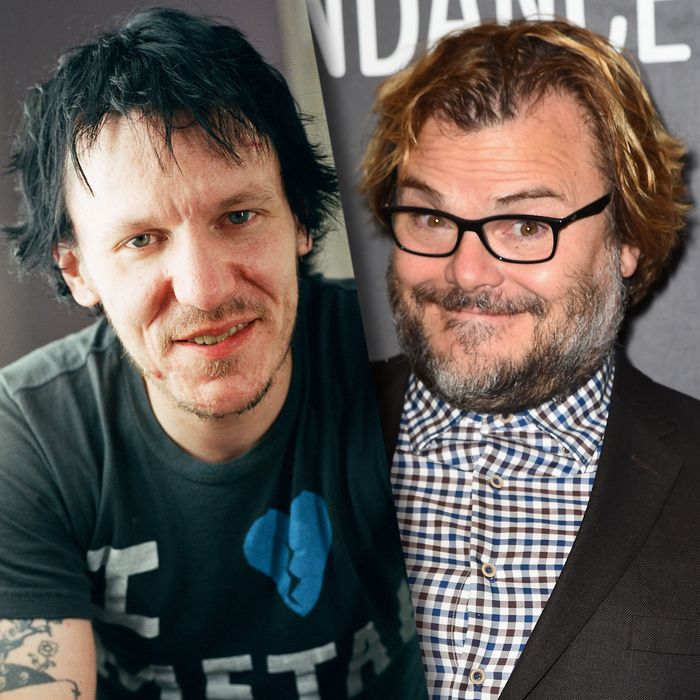 Oh, the memories.
Photo: Getty Images
It's no easy feat paying tribute to one of the greatest singer-songwriters of his generation — especially when conventional singing and songwriting aren't exactly your forte. A few years ago, Elliott Smith fan Jack Black was asked by the owner of L.A.'s Largo — where Black had watched Smith play numerous times — to perform "Say Yes" at a show for Smith. Naturally, Black said yes, and not a day since has gone by in which the decision hasn't haunted him. For a new offshoot of Sean Cannon's Guestlist podcast created to celebrate the 20th anniversary of Smith's Either/Or, Black has once again dredged up every painful detail of his tribute performance in an episode premiered by Vulture.
"I have trouble remembering lyrics, even the ones that I write … So I was practicing a lot. Not because I was lazy or didn't try, but his lyrics are really fucking hard to remember!" Black says of how it all went wrong even before he took the stage. Once he got there, he flubbed the lyrics. "I said, 'Sorry guys, we gotta take it from the top. Old Jables forgot the lyrics.' In the meantime, it's like a room full of fucking Elliott Smith worshipers who just want me dead for getting one lyric wrong. And, also, some of his family members [are there]. So it's almost like a wake, like this is a holy time." Black then messed up again. And again and again. "It went from being embarrassing and horrifying into hilarious, but I was genuinely trying to get it perfect every time," he now admits of the "fiasco."
For more instances of Black choking, hear him recount three memories of meeting Smith and struggling to get out much more than overzealous praise. Jack Black: a fanboy no better than the rest of us.