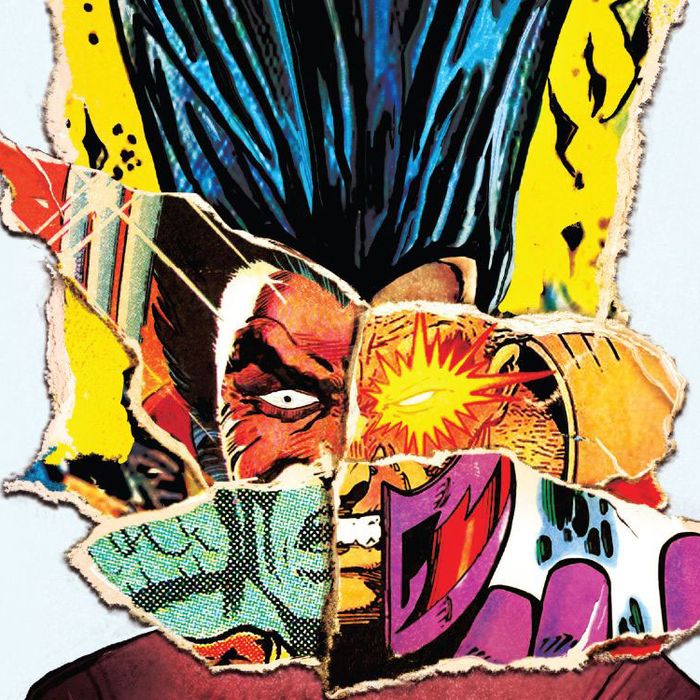 Photo: Marvel Entertainment
Legion is a rarity: a superhero show where the main selling point isn't superheroes, but rather the person writing and directing the screen adaptation; in this case, Fargo auteur Noah Hawley. It's unsurprising that FX would choose to focus on him in their marketing, given that the protagonist, a superpowered mutant named David Haller, is not in any way famous for his comics appearances. Still, an educated viewer is a good viewer, so here's a primer for anyone interested in catching up on the character's relatively obscure print stories before diving into the show.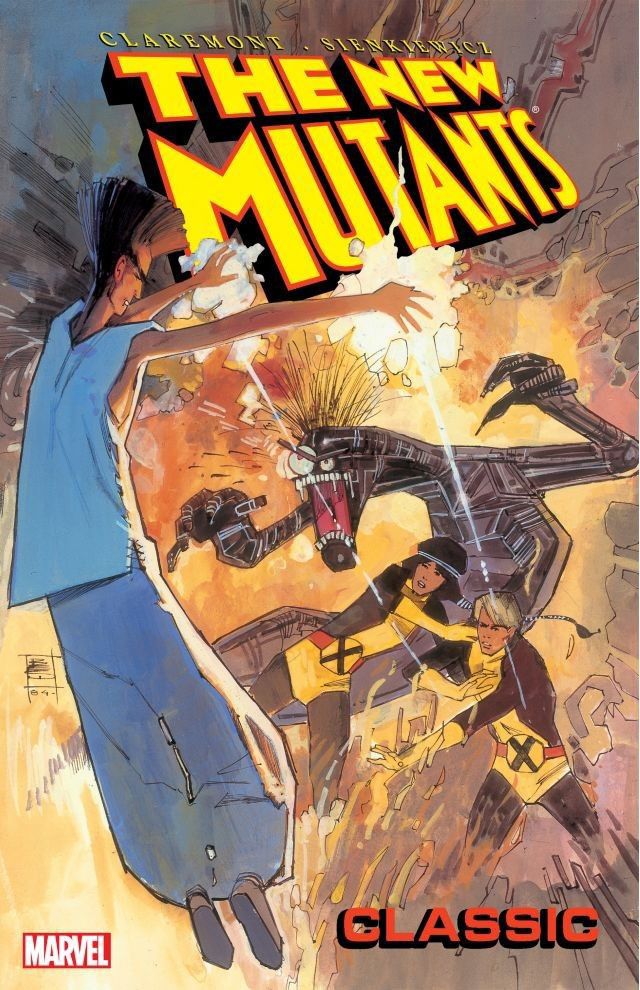 The New Mutants: "Legion" by Chris Claremont, Bill Sienkiewicz, and Glynis Wein
David Haller made his debut during one of the great, underappreciated creative runs in comics history: Chris Claremont and Bill Sienkiewicz's tenure as the writer/artist team on Marvel's The New Mutants. The title was a spin-off from Claremont's gangbusters Uncanny X-Men ongoing series, and he and Sienkiewicz — a painter by training, as his incomparable artwork demonstrated — proved to be a potent pairing. Their 1985 three-parter about David was, oddly enough, something of a political polemic, which was not entirely unusual for Claremont stories. The titular mutants confront the psychically megapowerful David, a troubled boy who lives with a form of schizophrenia induced by his uncontrollable ability to ingest others' consciousnesses into his own. The visuals are trippy as hell, and the dialogue, though quite wordy (another Claremont trademark), is oddly poignant in the way it talks about the human struggle to have warring voices find peace on both an individual and societal level. It's also compact in a way that comics rarely are, anymore — beginning, middle, and end come in just three thrilling chapters.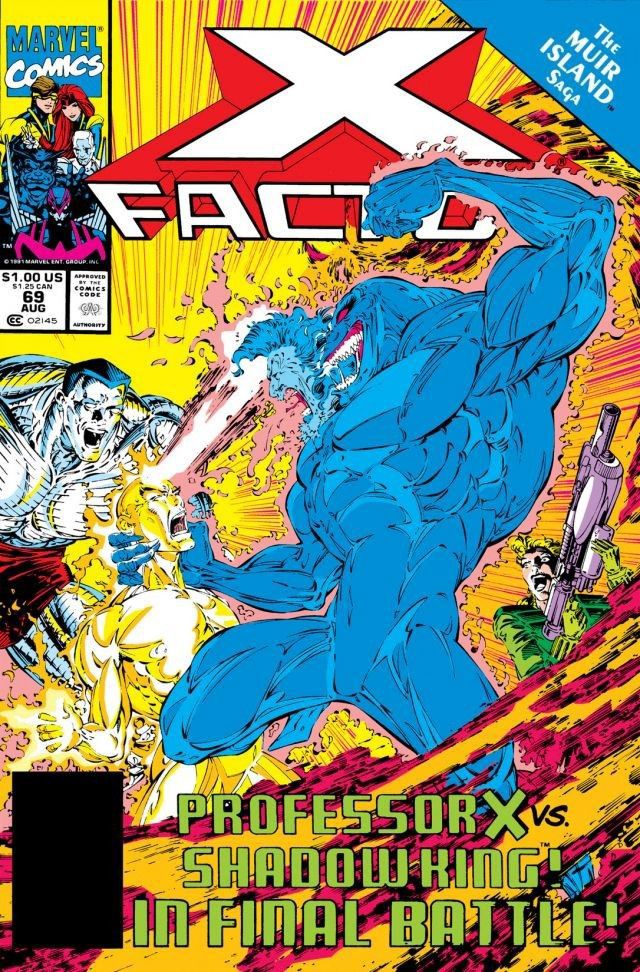 Uncanny X-Men and X-Factor: "The Muir Island Saga" by Chris Claremont, Peter David, Fabian Nicieza, Andy Kubert, Whilce Portacio, Kirk Jarvinen, Paul Smith, et. al.
David made his return in a later Claremont-orchestrated story, this one a crossover between Uncanny X-Men and yet another X-spin-off, X-Factor. Here, the mutants get into a pickle when David's astounding powers are commandeered by a longstanding foe called the Shadow King. They confront the King both physically and psychically, with David's father, Professor X, entering the lad's mindscape and attempting to excise the baddie from his boy. It's not quite as coherent and exciting as the New Mutant arc, but it's action-packed and serves as a perfect example of the operatic and tangled tales of the X-folks during their late-'80s/early-'90s popularity zenith. Plus, the epilogue issue is the debut of Peter David as writer of X-Factor, the title he would go on to write for hundreds of issues over the decades.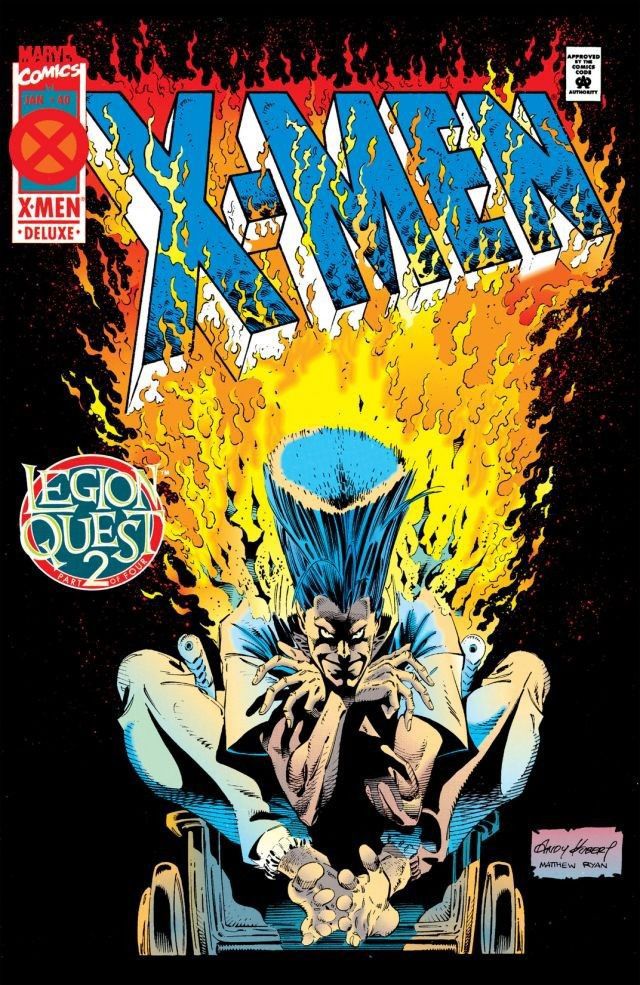 Uncanny X-Men and X-Men: "Legion Quest" by Scott Lobdell, Fabian Nicieza, John Francis Moore, Mark Waid, Roger Cruz, Todd Dezago, Andy Kubert, et. al.
By the middle of the 1990s, the multitudinous X-Men titles had arguably become the single most convoluted serialized narrative in the history of the English language. Time travel, clones, mistaken identities, and parallel universes had made reading any individual issue a baffling endeavor. So if you pick up "Legion Quest," be prepared for the fact that you may have zero idea what the hell is going on — but don't let that stop you from enjoying it. The crossover story followed David as he finally gets control over his brain, then decides that he needs to fix the world by going back in time and killing off his dad Charles Xavier's eternal frenemy Magneto before the latter can become a terrorist and would-be dictator. The X-Men fail to stop him, but he nevertheless flubs his mission and accidentally kills Professor X instead of Magneto, thus creating a temporal paradox that literally destroys reality and replaces it with one where, unopposed by Charles, the supervillain Apocalypse took over America and turned it into a hellish dystopia. The tale of David's march toward botched justice is overwhelming and somewhat breathtaking in its scope, hitting all the baroque notes that the X-Men had become known for in that era. Plus, the only way to get the full story is by buying the first volume of the mega–story line that it kicked off, the alternate-reality epic Age of Apocalypse, which remains a flawed masterpiece to this day. That said, there is a scene in "Legion Quest" where it's implied that David rapes his own mother in the past, so, uh, be ready for that.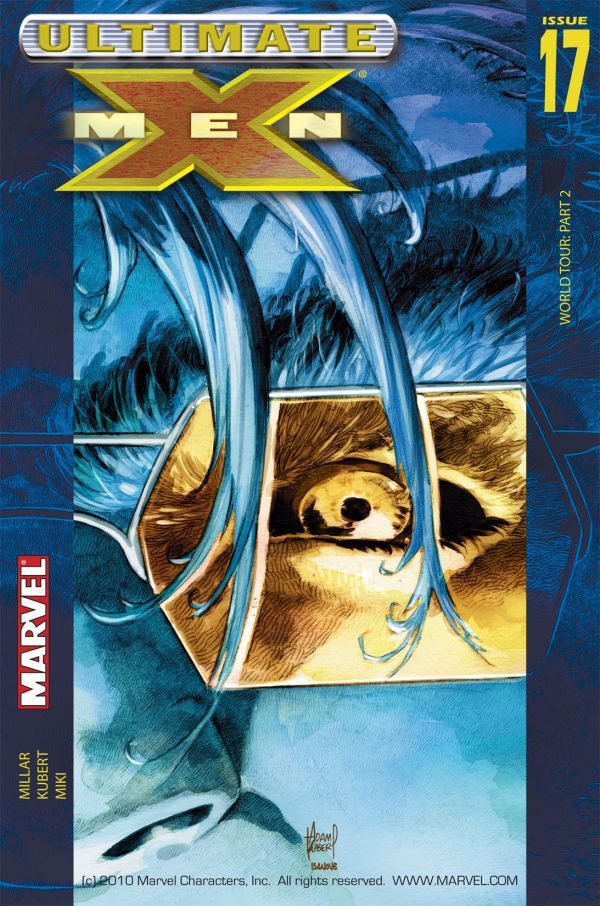 Ultimate X-Men: "World Tour" by Mark Millar, Adam Kubert, et. al.
At the turn of the milennium, Marvel made one of the most brilliant business and creative decisions in its history by launching an experiment called Ultimate Marvel, in which its top-tier characters were reimagined as younger, hipper versions of themselves in a new universe where there was no existing continuity to weigh them down. Early on in the X-Men portion of this project, writer Mark Millar chose to introduce a new take on David, here named David Xavier and given certain biographical and power-based traits of another classic X-figure known as Proteus. It's a punchy tale in which David attempts to tear down the world in a kind of Oedipal rage, and Adam Kubert's visuals are a wonder, as they always are. Just be forewarned that, this being the early-aughts, everyone's clothing and facial hair are crimes against humanity.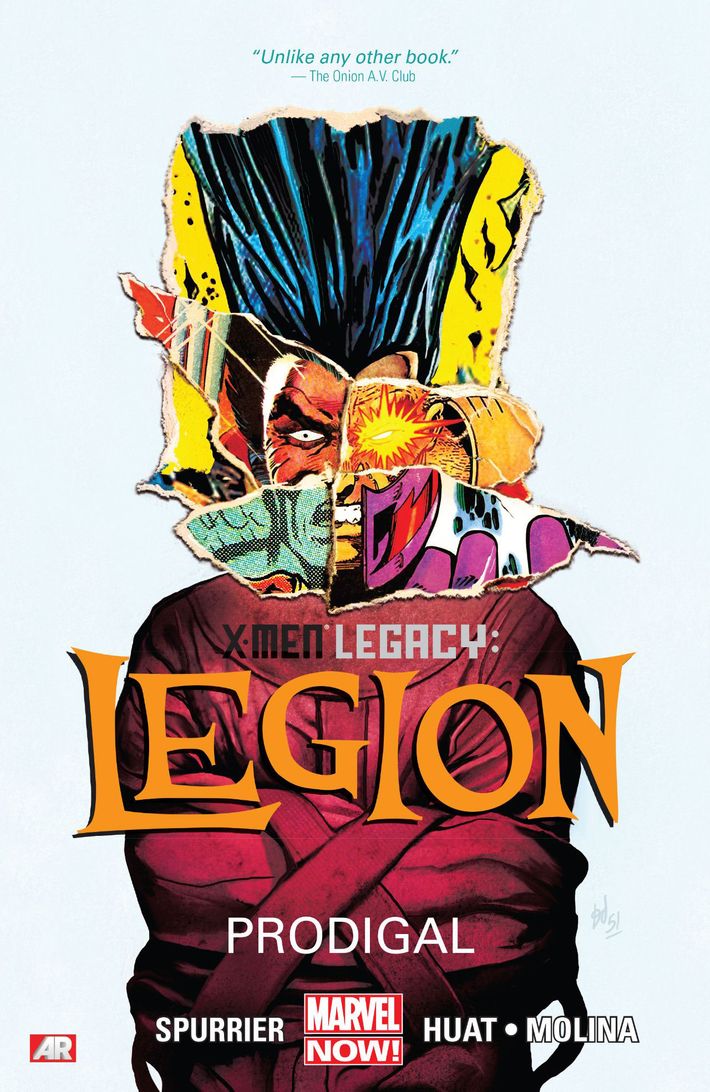 X-Men: Legacy, Vol. 1 by Si Spurrier, Tan Eng Huat, Jorge Molina, et. al.
Although David's been around since the mid-'80s, he didn't get his own solo series until 2012. It was worth the wait. Si Spurrier is one of the most underappreciated writers in the comics industry, and he found a muse in the troubled boy with the ridiculous hair while penning this idiosyncratic road-trip story. In it, David is making legitimate progress in wrangling the legion of superpowered personalities (that's why he has the nickname) in his head, but external circumstances pose dangers to him both inside and outside his poor, tortured brain. Like much of Spurrier's work, X-Men: Legacy expertly balances humor and pathos while expressing giddy delight at the tropes and opportunities of superhero fiction. It's a damn shame this series got cut off in 2014, but perhaps Hawley's take will lead to a resurgence of interest and a return of our vertically maned wonder-boy.