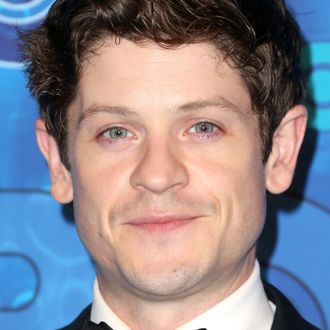 Get ready for some dour glares.
Photo: Frederick M. Brown/Getty Images
Classic Marvel Comics character Maximus the Mad is a megalomaniacal and charismatic sociopath from a noble family who hates his family and cooks up violent plots to assume his realm's throne. So it's fitting that the guy who played Ramsay Bolton in Game of Thrones will play Maximus in Marvel TV's upcoming Inhumans series. Welsh actor Iwan Rheon has been tapped as the show's baddie, a super-genius who schemes to overthrow his megapowerful brother, Black Bolt. The whole Inhumans concept isn't all that far off from GoT, to be honest — it's about a king, his family, his courtiers, and his rivals, who alternate between protecting their kingdom from outsiders and stabbing each other in the back. Their saga will hit screens this fall, with the first two episodes debuting in IMAX theaters before the actual series kicks off on ABC. With Rheon as the lead, you, like generations of Marvel fans, may find yourself rooting for mad ol' Maxie.