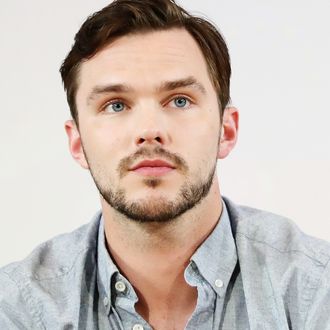 Nicholas Hoult sees his next biopic role in the near distance.
Photo: Stefania D'Alessandro/Getty Images for Giffoni Film Fe
Nicholas Hoult, one of the hottest biopic actors on the market, has landed a spot in the most popular biopic genre, British queens and how they rule. Deadline reports that Hoult, who is playing Nikola Tesla in the upcoming Current Wars and J.D. Salinger in Rebel in the Rye, is joining Emma Stone and Rachel Weisz in The Favourite, a biopic about Queen Anne. Unlike fellow British monarchs Victoria, Elizabeth I, and current queen Elizabeth II, Anne has been mainly missing from the booming biopic business. She ruled England, Scotland, and Ireland from 1702 to 1714, and as she died childless despite 17 pregnancies, she became the last monarch from the Stuart House. Hoult is set to play the Tory party leader Robert Harley.