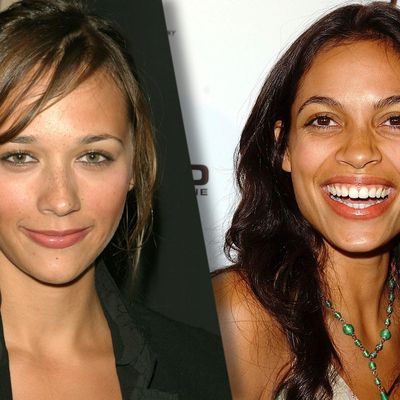 Rashida Jones and Rosario Dawson.
Photo: Getty Images
In La La Land, Emma Stone's character is confronted with a terrifying sight. Every time she walks into an audition, she's surrounded by an intimidating array of other redheads, all waiting to read for the same role. It's a plight many working actors can relate to; there are few other professions where you get such an up-close-and-personal look at the competition. But once those aspiring actors hit the big time, the experience also makes for fascinating stories. On red carpets during this awards season, we asked celebrities to spill about the actors who beat them out for roles earlier in their careers. Many demurred — that's Hollywood for you — but a few were bold enough to name names.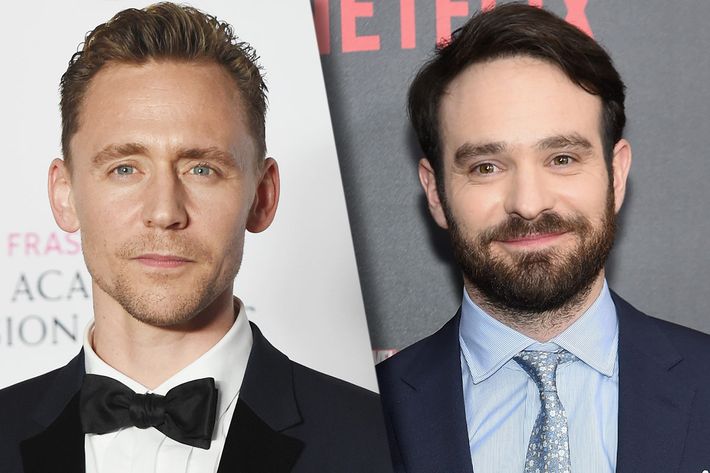 Tom Hiddleston
"Charlie Cox and I used to go to the same auditions together and neither of us would get it! We were both Emma Stone in La La Land. I didn't know him at the time — I knew who he was and he knew who I was — and we kept seeing each other at the same auditions and we became really good friends as a result. So we'd walk out of the auditions and say, 'Do you want to go have some lunch? Let's go have a burger.'"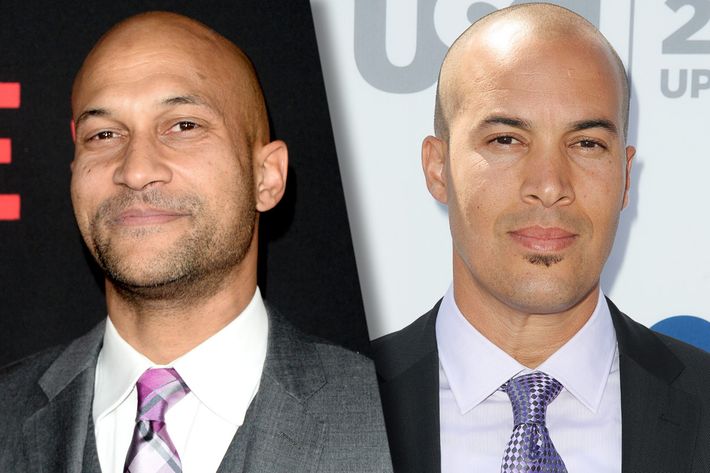 Keegan-Michael Key
"There was never one person for me, there was a variety of them. One guy, every chance I ever got to read for a romantic lead, the person I would lose it to was Coby Bell. He was on the TV show Third Watch. My complexion, bald, hunk, beautiful — and I would lose it to him. Every time. If I'm doing a comedy audition, I always felt like, I can do this one. But if it was a drama audition, I'd walk in, there's fuckin' Coby Bell and that was it. The other one was Michael Jai White. Those guys, they have 50,000 more muscles than me and they're good-looking."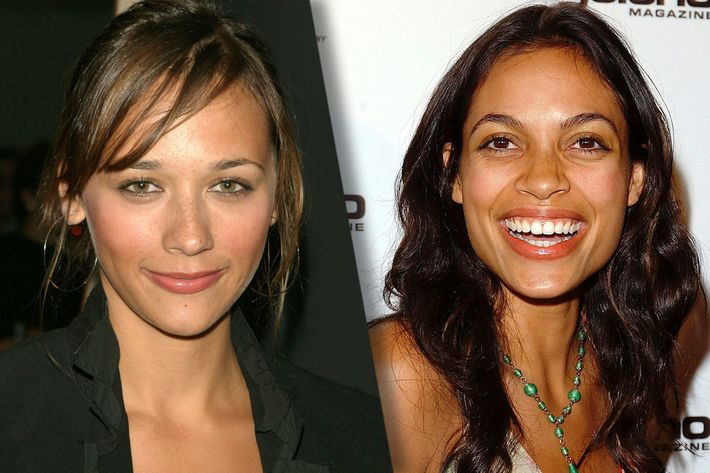 Rashida Jones
"I lost roles to Rosario Dawson a lot, Zooey Deschanel. I feel like a lot of the people that I see now, we were kind of on the circuit together. I remember losing a part to Hilary Swank, very happy to do that. I think it was a TV job. But the truth is, so many of us know each other for so long because we've been doing the circuit forever."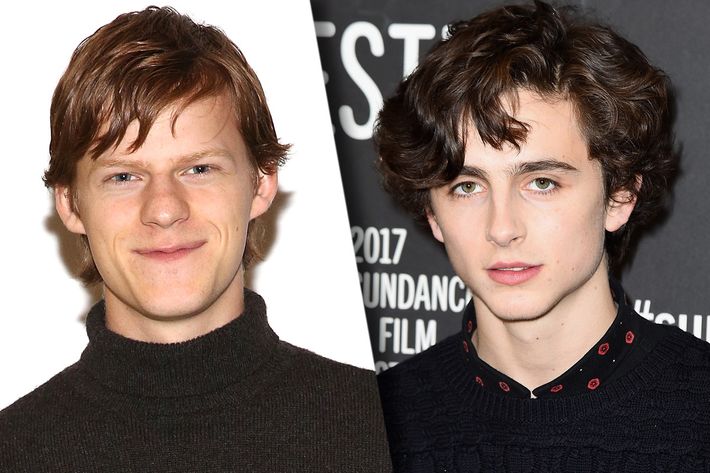 Lucas Hedges (Manchester by the Sea)
"I've had that a little with this guy, Timothée Chalamet. I don't know many of the people I go up against, but he got a movie that I auditioned for, Interstellar. And we actually did a movie together, just recently, Greta Gerwig's new movie [Lady Bird], where he played Saoirse Ronan's love interest. We both ended up getting parts in that. I've seen him occasionally at auditions, but we're cool with each other."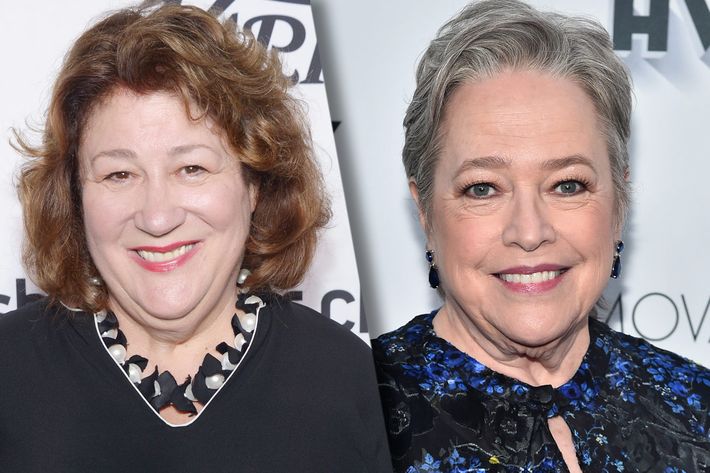 Margo Martindale
"[I've lost roles to] just about everybody! [Laughs.] Kathy Bates, we were sort of neck and neck, or rather, we were never neck and neck, because she was always a step ahead of me. And then there was a moment where it was like, she went boom! So we've kind of come back to the same point, a little bit, which is nice. But I lost most of them to her. And Allison Janney, starting out. She got West Wing, when I went out for that."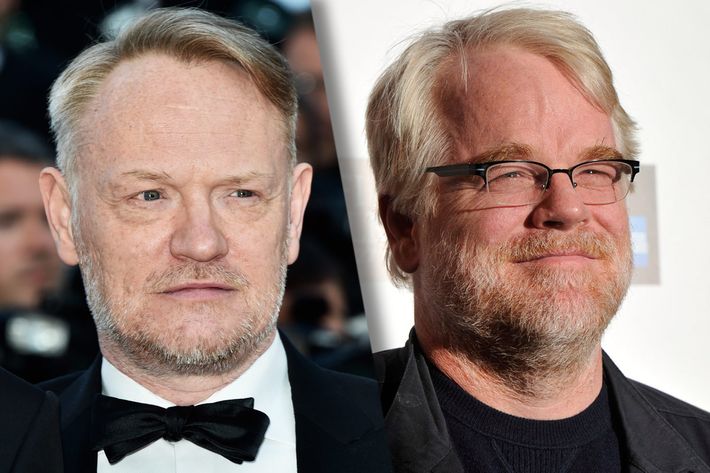 Jared Harris
"I lose parts to the weirdest people. It's kind of confusing. I mean, it changes a lot. In the beginning, I didn't lose parts but I'd get stuff that either Gary Oldman wasn't interested in, or Phillip Seymour Hoffman wasn't interested in. It's kind of a weird range. It's a very odd thing to find out who ends up doing stuff that you [auditioned for]. I went in for Westworld for Anthony Hopkins's part. [Laughs.] Yeah, it's weird. Game of Thrones, the part that Jonathan Pryce did. It's kind of a strange thing."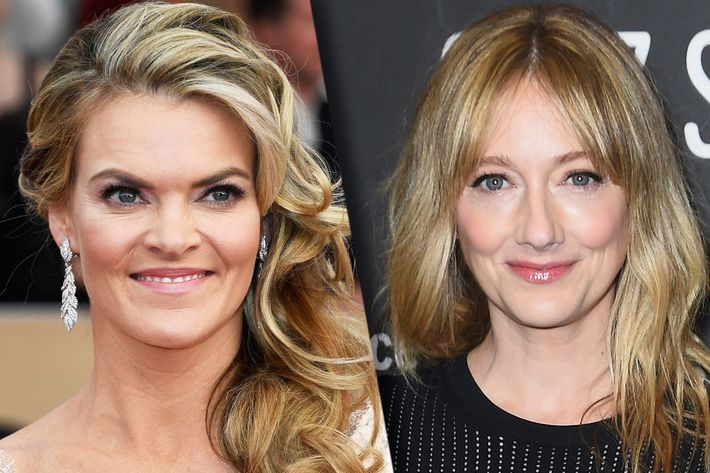 Missi Pyle
"There are like four of them. Judy Greer is one, and she usually gets the role. Judy gets almost all of them. Another actress who people say looks exactly like me is Elaine Hendrix, from Parent Trap. People are always coming up to me to to tell me how much they loved me in The Parent Trap. It depends on how I'm feeling if I say, 'Well, that was actually Elaine Hendrix.' Then maybe I'll text her and say, 'Hey, I'm in Mexico and I just want to tell you that you have a lot of fans here.' I was at the airport once and someone was like, 'Hey, I loved in you in Parent Trap,' and I just was like [sigh], 'Thanks.' But then that caused 50 more people to come over because they were on a school trip. So now I'm liar. The roles that killed me though, that I think I was up for, were these two parts that Elizabeth Banks got instead of me. It was for Hunger Games and her part in those episodes on 30 Rock. I think those were my best auditions, and well, she got them. That's the life! I also get a lot of roles that no one else is available for. Like, I recently got a role that they wanted Cher for. If Cher is not available, apparently I'm the next person they think of."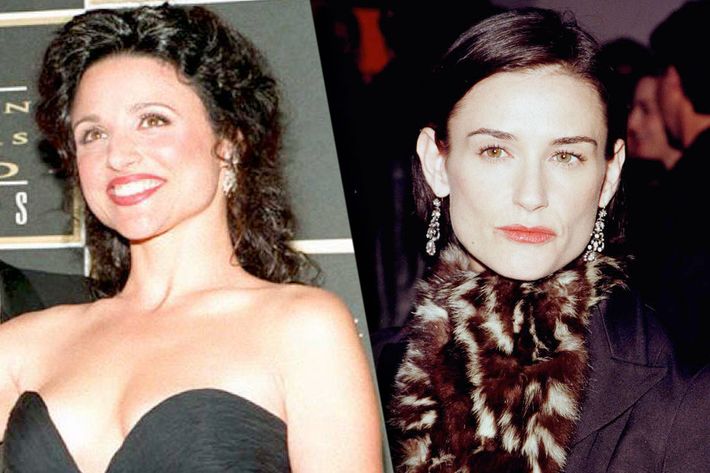 Julia Louis-Dreyfus
"Demi Moore, Elizabeth Perkins, those two names come to mind. They would get jobs I was up for."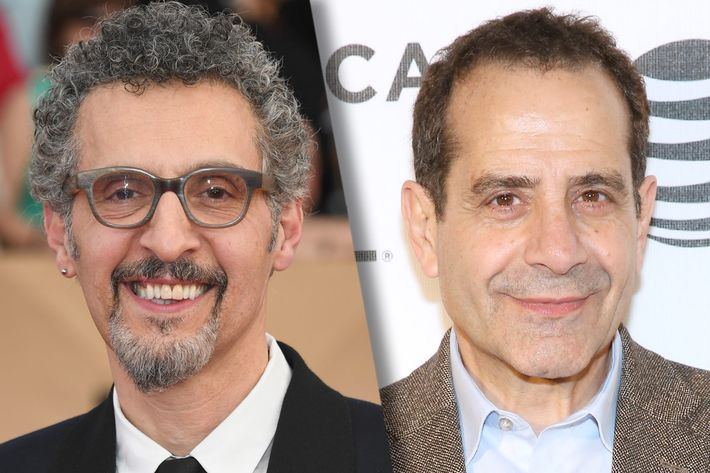 John Turturro
"Well, there are actors that are in your group, age group, whatever it was. You know, I wouldn't see them but people like Sean Penn or Nicholas Cage, sometimes you'd go up for things. But there are certain actors that you've worked a lot with, like Tony Shalhoub. I've worked with Tony, sometimes he's done parts, we've interchanged back and forth, and we've also worked together a lot too. I love Tony, so you know, a lot of times it has to do with how you look. I think the major thing is, both Tony and I went to Yale drama school so we're able to do different kinds of things. You have to turn that into a big advantage. I've played all different kinds of people, if you can do that, if you have the training to do it … You have to know that because people are kind of pigeonholed immediately, put in a box, you have to break out of it constantly. It's part of the job."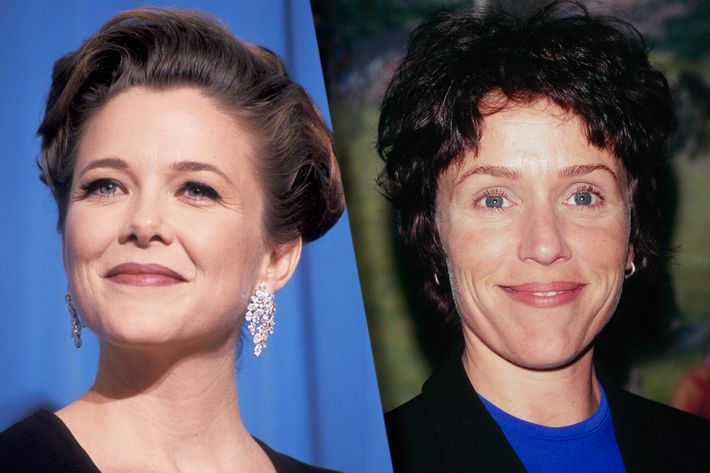 Annette Bening
"I did a television pilot many years ago, 30 years ago, and the pilot was down to me or Frances McDormand. That was the first time I met Fran. I got the job. We were sitting together and had signed something like seven-year contracts while sitting next to each other. I got the job, and after the pilot, I was fired. Someone else was hired to do like six episodes of the series. I always remember that because there I was with Frances McDormand, who is one of my favorite actresses. Of course at the time I didn't even know her, but that for me is a great memory because I admire her so much."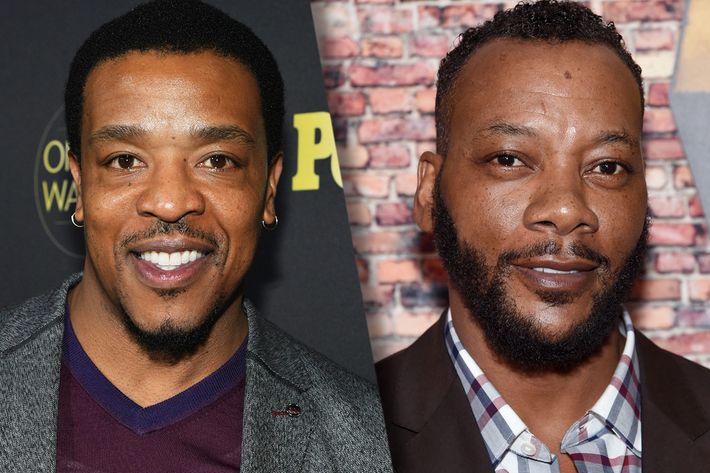 Russell Hornsby (Fences)
"Erik LaRay Harvey, he was on Boardwalk Empire, he's on Luke Cage right now. We were rivals coming up, going for the same Law & Order–type jobs. Actually, my first job that I got was because he couldn't get out of a play he was doing. It was a Law & Order episode, and it was my first ever. He got cast in it, but then he was in a play, and they couldn't get him out. I was the second choice, and so then I got in. This was back in 1999?"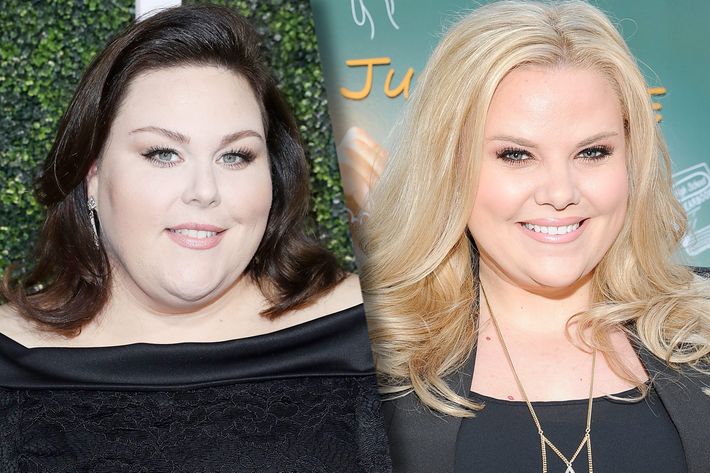 Chrissy Metz (This Is Us)
"There is a small group of plus-size girls, or girls who are not a size zero. Rebecca Fields, who I revere and admire, she is such a great actress. Lindsay Hollister, hilarious. Mackenzie Marsh, gorgeous, babe, hilarious, talented. Those girls I see often. I feel like we are just super-nice to each other because we get it. We don't always have these opportunities. Maybe there will be more in the future. We don't get catty. We're really complimentary. I try to not even focus on the competition of it. What's mine is mine and what's someone else's is someone else's. I got roles. I've got goodness to go around."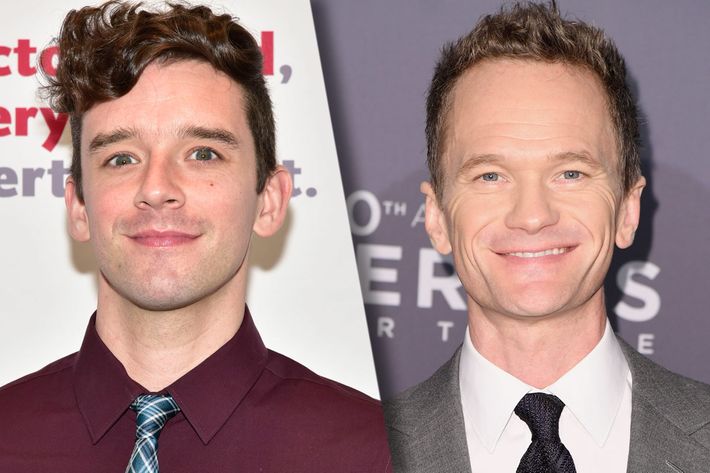 Michael Urie (The Good Wife)
"I remember losing jobs … well, I got a few jobs in a row because Neil Patrick Harris turned them down. And [that] wasn't so bad, when you're getting his leftovers? I'm not getting them now, but if they need anyone for season two of Lemony Snicket … One of them was an amazing audiobook, and then I got a lot of audiobooks after that, because Neil had turned that first one down. And Christian Borle and I — I would audition and think, Christian Borle will probably get this one. Christian Borle and I were both in the waiting room for the final callbacks for Angels in America, and he got it. But then I replaced him in it, so I got to do it, too."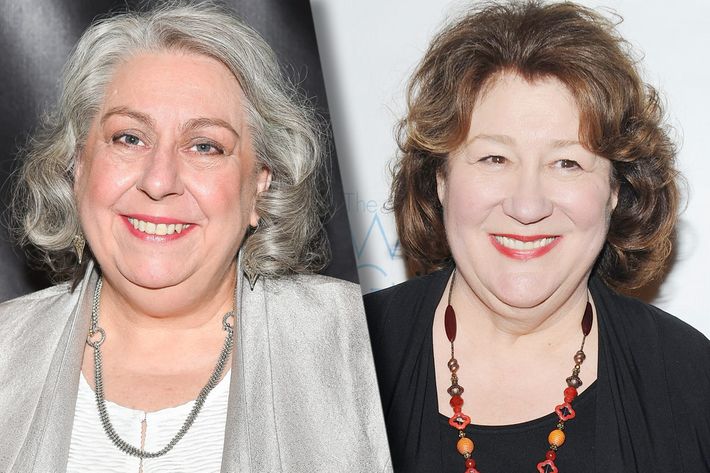 Jayne Houdyshell (The Humans)
"Debra Monk, I run into, but that's always fun, because she's great. Margo Martindale. One thing comes to mind, it was the TV series, The Millers, that Margo did. I auditioned for that. [Laughs.] Good fun."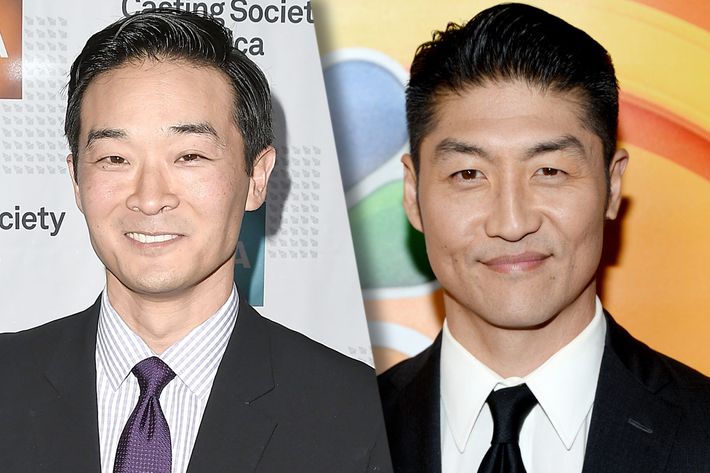 Arnold Chun (The Man in the High Castle)
"For a long time there was an actor by the name of Brian Tee. He was probably my doppelgänger for a long time. I swear, I think there was a six-year stretch where either they thought it was me, or he got the role I was going out for. It happens. He's a fabulous, talented actor and was a lot more seasoned that I was. It was kind of hard, because I'd literally be like, 'I lost to that guy, again!' And then I'd see him at the gym, the 24-hour Fitness in Sherman Oaks and now we're actually friends. We talk about that, and it was like, 'Man seriously, get off my radar because you're taking all my jobs.' [One role I lost was] the Wolverine movie that was set in Tokyo, Japan. There was this guy who was the prime minster who was being interrogated by Logan. That character was something I was up for. It was a bummer."
Reporting by Jennifer Vineyard and Shira Levine at the Casting Society of America's 32nd Annual Artios Awards, by Lisa Butterworth at the 23rd annual SAG Awards, and by Jenny Peters at BAFTA Los Angeles' pre-Golden Globes tea party.