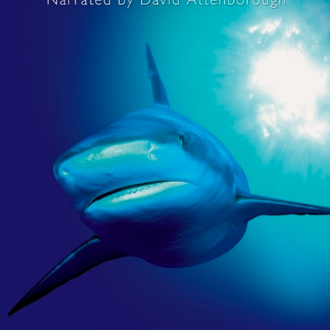 A famous shark from Blue Planet.
Photo: BBC/IMDB
Hopefully last night's premiere of Planet Earth II got you thirsty for more nature and more David Attenborough because Blue Planet II has been green-lit by BBC America. According to Deadline, the series will document the planet's oceans "from icy-white polar seas to vibrant blues of the coral atolls, from the storm-tossed green Atlantic coastline to the black depths of the alien deep. New creatures, including hairy-chested Hoff crabs, snub fin dolphins and Pacific leaping blennies, have been filmed for the first time, as well as new landscapes, such as methane volcanoes which erupt in the Gulf of Mexico." What the heck are blennies, you're wondering? Only one way to find out— by listening to the soothing, British tones of Sir David Attenborough while smoking a … steak. Yeah, a steak.
The series will employ new filming technology, such as "tow cams" that allow fish and dolphins to be filmed front-on and "suction cams," which can make it feel like you're traveling on the back of an orca. And since everyone's dream is to ride an orca with David Attenborough, you'll soon be in luck.