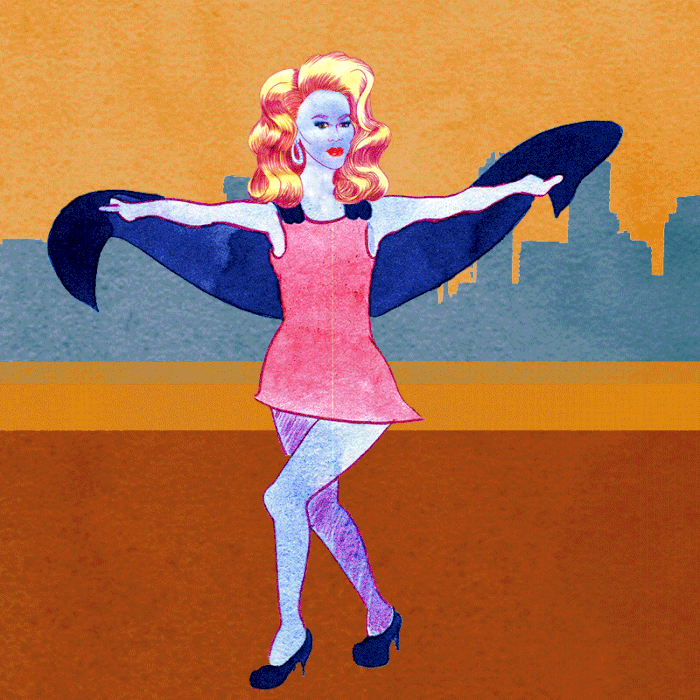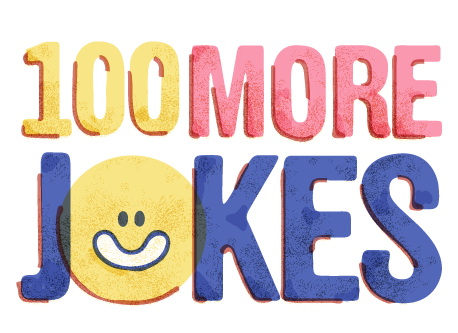 When RuPaul Charles started doing drag, he was doing "gender fuck" drag in the punk scene in Atlanta. It was messy, androgynous drag that had a strong DIY spirit and flipped the middle finger to gender conventions. It wasn't about the illusion of womanhood, but rather how gender was a joke. It was only after he had moved to New York that RuPaul realized the career-making potential in doing something more polished and urbane. Hence the persona we know now — RuPaul, supermodel of the world — was born.
But even while he was spackling on his Glamazon image, he kept the cracks. He knew that's where the comedy lived. On his first single, "Supermodel (You Better Work)" off his debut album, Supermodel to the World, he brought the art of drag to MTV and the rest of the mainstream. It displayed a distinct point of view (one that's practically ubiquitous now), with RuPaul cavorting around New York City as a presumed supermodel and ending with him forcing a freakish smile and attacking the vanity mirror with lipstick. Your supermodel of the world was batshit crazy.
For those who knew their Hollywood history, they could see the cultural references in "Supermodel" — starting with New York fashion culture and moving on to Mahogany and Sunset Boulevard. The final scene in particular, which made Vulture's list of 100 More Jokes That Shaped Modern Comedy, is RuPaul doing a send-up of Gloria Swanson's Norma Desmond, the aging diva desperately attempting to cling to relevance and beauty in an industry that has used her up. She's the kind of woman drag has long been enchanted with: tough, tragic broads like Joan Crawford, Faye Dunaway, and Faye Dunaway as Joan Crawford. But what separated RuPaul from other drag queens and trans female performers of his era was that he was always in on the joke. He refused to take drag — or political correctness — seriously. Drag wasn't aspirational for him (he knew he wasn't going to be a supermodel), as much as it was a creative opportunity: a chance to make the bigger joke that all of us are actually in drag.
Comedy has been an essential part of the RuPaul persona, but it's always a perspective bent slightly askew — a way to direct our attention at the fiction of social constructions. During an MTV beach-body competition featuring gleaming, toned men and women, RuPaul tells the hosts, "The contest has been so exciting I've been ovulating." He likes pushing buttons, whether it was with a confederate-flag dress in his cameo appearance in To Wong Foo, or as the furiously closeted camp counselor in But I'm a Cheerleader. During the run of his talk show, The RuPaul Show, he had Lil' Kim, Pam Grier, and Millie Jackson teach three white women in the audience how to do a "blacktress" accent.
That disregard for social conventions, though, has also been what has gotten RuPaul into trouble. On the third season of RuPaul's Drag Race, he awarded a win to Manila Luzon during a broadcast-news challenge for her impression of a Japanese woman with a thick accent. Some online trans activists took umbrage at the regular joke on RuPaul's Drag Race, "Ooh girl. You've got she-mail!" when the contestants would get a pun-filled video message from RuPaul about the day's challenge. (It was a play off of both Tyra Mail and the slur). Eventually the joke was taken out and replaced with the near-nonsensical phrase pulled from his life, "She done already done had herses." In subsequent interviews and tweets however, it's clear that it was more of a business decision than an ideological one. "The intention behind that word is a portmanteau that was meant as a way to be fun and to enjoy language," RuPaul told me during an interview. "We do not stand on ceremony, and we do not take words seriously."
RuPaul has never been precious about language, and wordplay has always been an essential part of his comedy, from his first memoir, Lettin' It All Hang Out, to his TV show. Words, like fashion, are just something else to mess with. For instance, on Drag Race RuPaul tells the contestants that the qualities they need to have are charisma, uniqueness, nerve, and talent. If you take the first letter of those words, you'll see that it's a clever way to circumvent television censors, while also serving as a mantra for the show. Moreover, if you get the joke, you get to let out a sniggering laugh when RuPaul uses the phrase in sentences like, "I hope your charisma, uniqueness, nerve, and talent are all warmed up."
At times, RuPaul's Drag Race is like comedy school. After a drag queen did a piss-poor impersonation of Kim Kardashian, RuPaul told her, "Listen, a lot could be forgiven if you were funny. But you were not funny." During that episode, known as Snatch Game, RuPaul plays host out of drag with the drag queen dressed as celebrities. He plays the straight man, asking them questions and lobbing up opportunities for them to make a joke. On season five, Alyssa Edwards is dressed up as a blue-wigged Katy Perry when RuPaul asks her, "Have you ever kissed a girl?" She acts coy, so he repeats the question, more insistently. He wants her to make a joke. "Ugh. Ru. Never," she replies. "But…" RuPaul waits a beat, clearly disappointed. So he switches gears: "Have you ever fucked a black guy?"
This comic sensibility has become enshrined in RuPaul's Drag Race, and is an essential part of winning (well, since Tyra Sanchez, that is). Stand-up, roasts and comedy sketches are all regular challenges on the show, as are ones stemming out of ball culture like "reading" each other. But most important is the fact that the jokes still need to peel back a layer of reality, what RuPaul would deem the "Matrix." In season five, the contestants were challenged to design a fragrance and make a perfume ad. Some of them took it too seriously: Ivy Winters, looking very pretty, made a video called "Dress Code," which is described as "for the glamorous girl on the go." The queens who did the best were the ones who realized that aspirational consumerism is inherently insane. Jinkx Monsoon made a fragrance called "Delusion" that began with her looking glamorous draped over half-naked men only to realize it was all fantasy.
RuPaul's sense of power has come from the fact that he has been able to choose for himself. At times, that comes out in what he wears — whether wearing a suit or a sailor's costume or a feathered dress — or what he says, like when he told me that he'd rather have an "enema than an Emmy." As an art form, drag can channel our deepest aspirations, insecurities, and desires. It can be an image of what we want to become, but for RuPaul, the importance has been to realize that image itself is cracked. It's just an illusion, and we'd be better off if we just laughed at it.
For more of our weeklong jokes series, listen to the Vulture TV Podcast: