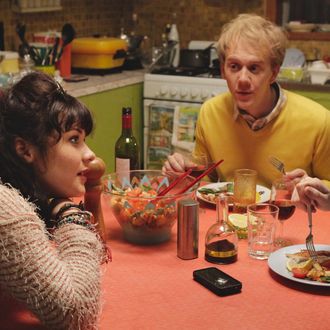 But what will happen to John the dog?
Photo: giovanni lovisetto/ABC
Yes, the fourth season of Please Like Me is as final as it felt. Today, Josh Thomas, who created and stars in the charming Australian TV series, announced that he and the rest of the show's team are not planning to pursue any further seasons of the show. "Ultimately we decided this because we are really happy with what we've made and feel like it is complete," Thomas said in a statement. In an interview with Vulture earlier this month, Thomas noted that the show's fourth-season finale was designed to act as a series finale "if it needed to be," as Please Like Me's American host network Pivot had recently shut down. All four seasons of the series are currently on Hulu, if you were waiting for an excuse to start watching, or watch it all again.