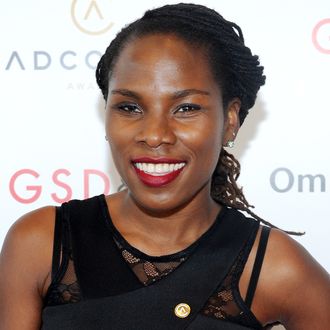 Photo: Craig Barritt/Getty Images for ADCOLOR Awards
Shondaland is now judging you, too. The production company whose shows keep you up late pouring a second glass of wine on Thursday nights is developing Luvvie Ajayi's best-selling debut book I'm Judging You: The Do-Better Manual. The series, which will be part of Shondaland's overall deal with ABC, according to Deadline, will be the production company's first foray into comedy (the network previously passed on Shondaland's proposed project with Insecure's Issa Rae). Ajayi, a former Vulture recapper, described the deal as a "dream come true" on Twitter. During Vulture Fest last May, Rhimes said she'd been reading the Do-Better Manual:
Looks like it's time to move Luvvie's gospel to the top of your reading list.