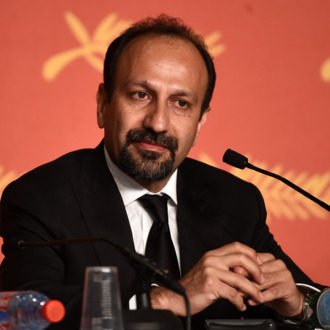 Following Iranian director Asghar Farhadi's Oscar win for Best Foreign-Language Film on Sunday night, the U.S. State Department tweeted its congratulations, only to then delete the kind sentiment. According to Reuters, the deleted post, which lives on in screen shots, came from the official Persian-language State Department account @USAdarFarsi and congratulated both Farhadi and the people of Iran for The Salesman's award. According to a statement given to Reuters, the decision to nix the tweet came from within the department "to avoid any misperception that the USG (U.S. government) endorsed the comments made in [Farhadi's] acceptance speech."

Farhardi did not attend the 89th annual Academy Awards in person, instead sending Iranian-American astronaut Anousheh Ansari to deliver his prewritten speech. Farhardi boycotted the ceremony after President Trump issued his travel ban on visitors, immigrants, and refugees from seven predominately Muslim nations. Though Farhardi was not affected by the executive order, he skipped out to protest the executive action. In the speech Farhardi wrote, Ansari read:
My absence is out of respect for the people of my country and those of other six nations whom have been disrespected by the inhumane law that bans entry of immigrants to the U.S.. Dividing the world into the "us" and "our enemies" categories creates fear, a deceitful justification for aggression and war.
See the full speech here.