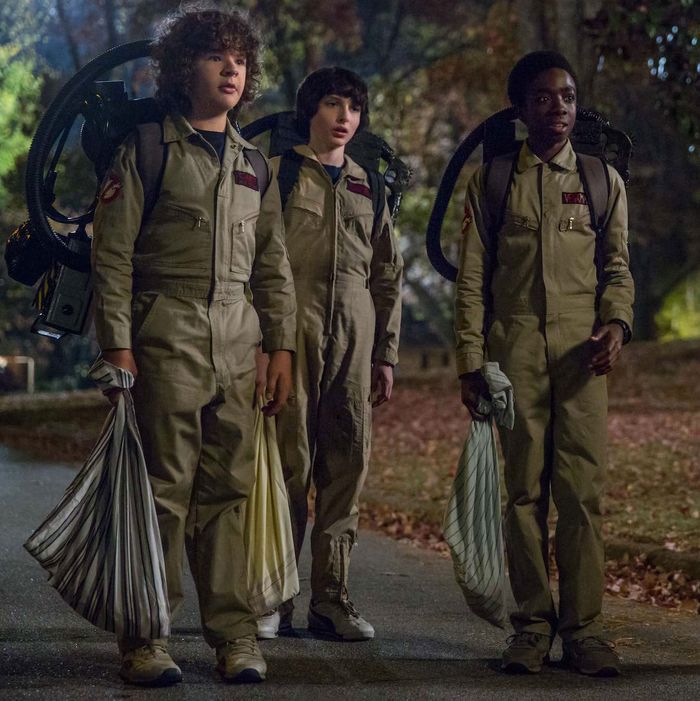 The gang isn't getting nearly as much candy as they should – head to rich people's houses!
Photo: Netflix
Ah, October – full of brisk fall air and fun costumes, but unfortunately way too far away from now. In advance of the release of Stranger Things season two, which is set to hit Netflix this Halloween, we've gotten a look at a few more stills from the series. The next season will pick up a year after the events of the first installment. As we've seen before, the kids are all out rocking some Ghostbusters duds at school, but it seems that there's something stranger going on in their neighborhood.
Joyce is totally calm about everything, as usual, and Dustin's got himself a cool headset thing.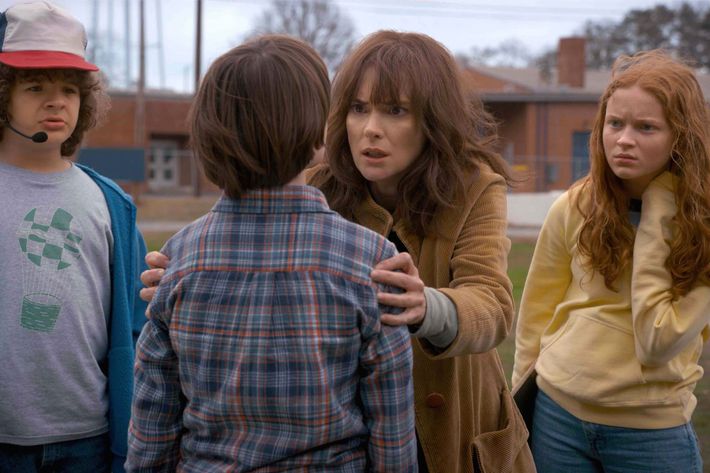 Will is trying to fit in at school again, but more than a little nervous.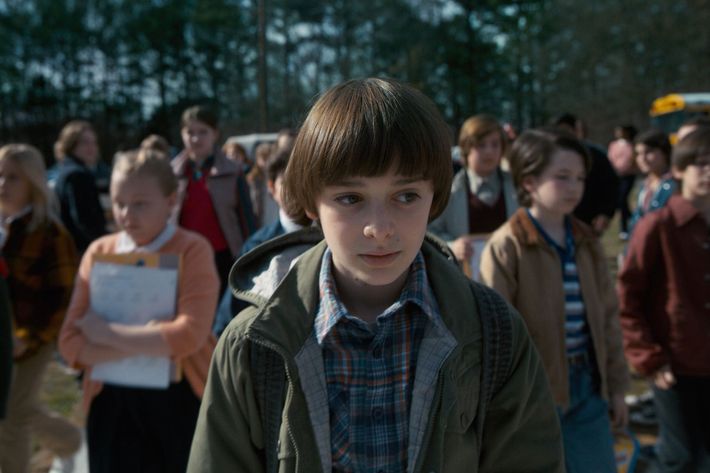 Sheriff Hopper has found something amiss.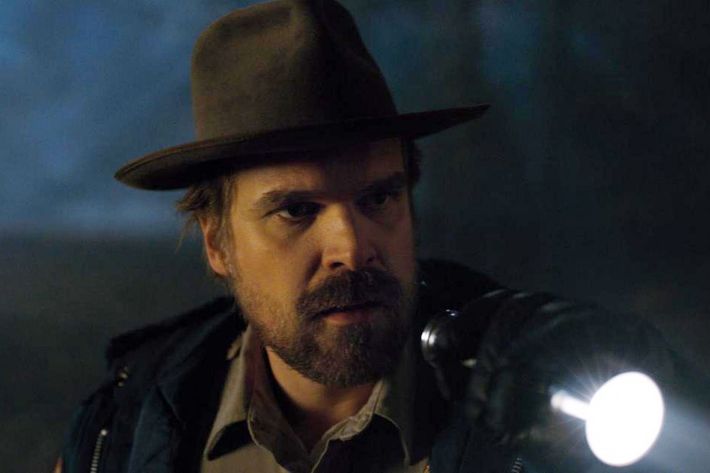 And, oh no! What monstrosity is coming for Jonathan and Nancy?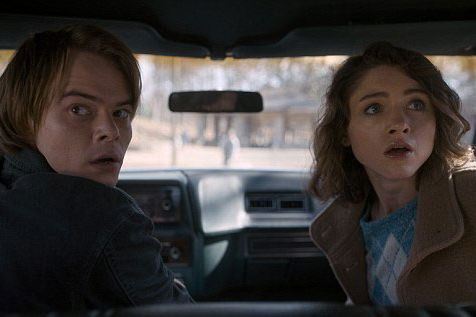 Okay, now back to twiddling our thumbs, and waiting to find out more about Eleven's new wig.