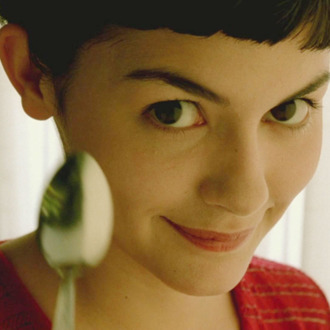 Each month, several films and TV shows leave Hulu's catalogue. We provide a list of departing titles so you can watch them before they're gone forever (or are just available on a different site). For more comprehensive coverage of the best titles available on Hulu and elsewhere, check out Vulture's What to Stream Now hub, which is updated throughout the month.
Café Society: Amélie
Let your troubles melt away within the warm embrace of a mythological Paris in Jean-Pierre Jeunet's irrepressible quirkfest, starring Audrey Tautou as a button-eyed café waitress who quietly improves the lives of every French citizen around her. Amélie remains a pleasant sight for sore eyes (and one of the highest-grossing foreign-language films of all time) all these years later, with a Broadway adaptation starring Hamilton's Phillipa Soo set to debut in previews this month. Leaving March 31.
Internal Affairs: Cold War
In this action-packed Hong Kong police thriller, two cops must investigate an elaborate crime involving a bomb in a movie theater, the brazen hijacking of an armored police van, and the kidnapping of five officers. As the heroes (played by Hong Kong film stars Tony Leung Ka-fai and Aaron Kwok) butt heads over how to best tackle this unprecedented breach, the film races along with the pace of a sharp procedural. Leaving March 31.
Moore's Show: Six Weeks
Screen pioneer Mary Tyler Moore passed away last month. For the chance to see her in action outside the context of her beloved TV show, check out this unabashedly corny 1982 drama in which Moore plays a cosmetics tycoon whose daughter (played by professional ballerina and figure skater Katherine Healy) has been diagnosed with leukemia and is given six weeks to live. The duo cross paths with a friendly politician (Dudley Moore) who becomes a key figure in their lives. Moore's own performance was polarizing — the year's Razzie Awards nominated her for worst actress — but the film is worth it for the giddy sequences of New York at Christmastime, and Healy showing off her skating moves at Rockefeller Center. Leaving March 31.
TELEVISION
Leaving March 5
Those Who Can't
Leaving March 6
Ink Master
Leaving March 7
Impastor
MOVIES
Leaving March 31
Amélie
Barbershop
Beverly Hills Vamp
Blaze You Out
Cold War (2012)
Curse of the Starving Class
The Da Vinci Code
Deadly Blessing
Eyes of an Angel
The Gift (2000)
The Horse Whisperer
The Italian Job (2003)
Jackass: The Movie
Jackass Number Two
King Kong (1976)
Last Night
Little Ninjas
Malibu Beach
Malibu High
Nukie
The Patriot (1986)
The Piano
Psychic
Senorita Justice
Shakespeare in Love
Shooters
Silent Tongue
Six Weeks
Snatch
Stranger in the House
There Will Be Blood
Vanilla Sky