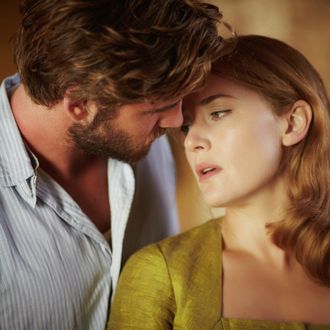 At the beginning of (and throughout) every month, Amazon Prime and Amazon Instant Video add new movies and TV shows to their libraries. Some of these may also have previously been on Amazon, only to have been removed and then added back. For more comprehensive coverage of the best titles available on Amazon and elsewhere, check out Vulture's What to Stream Now hub, which is updated throughout the month.
Who let Petyr out?: What We Do in the Shadows
Taika Waititi and Jemaine Clement's affectionate vampire spoof, in which a trio of undead New Zealand bloodsuckers bum around, is crammed with loopy gags and more filmmaking craft than anyone would expect from a Real World mockumentary. Jokes about mirrors, vampire diets, and a pack of rowdy werewolves fly at such a rapid clip you may not know what to laugh at first — a truism that goes double whenever Clement's "Vladislav the Poker" gets to say something ridiculous in his lush Romanian accent. This is the heir apparent to Young Frankenstein. Available March 1 on Amazon Prime.
Female gaze: The Dressmaker
One of the oddest films released last year, Kate Winslet's dark comedy about an expert seamstress who sets out to wreak vengeance upon her dusty frontier hometown is all over the place in tone. One minute, you're taking in a Dior-like gown or Liam Hemsworth's torso; the next, you're watching some nasty old person meet a horrific death at Winslet's hands. But its sense of humor is just so deliciously, irresistibly wrong, juxtaposing gorgeous production design with a whiplashed, bug-eyed frenetic pacing. Plus, a take-no-prisoners Winslet earns every punch line she stitches, and Hugo Weaving tries on the prettiest dress he's worn since Priscilla, Queen of the Desert. Available March 2 on Amazon Prime.
That Ann Arbor cool: Gimme Danger
It may not belong in the proper canon of Jim Jarmusch's genre-bending efforts, but this rock doc on Iggy and the Stooges will still bang loud for the right audience — namely, anyone who lost a few decibels of hearing to Raw Power and the assorted mixture of pre-punk rebel noise these Michigan maniacs unleashed upon an unsuspecting public. With 69-year-old interviewee Iggy Pop in full form, Jarmusch gives a history of the Stooges even the most diehard completists will find satisfying, with all the rowdy road trips and crowd-baiting antics you expect. Available March 23 on Amazon Prime.
Noteworthy selections in bold.
TELEVISION
Available on Prime
Annedroids: Season 4 (March 3)
Hand of God: Season 2 (March 10)
Orphan Black: Season 4 (March 16)
You Are Wanted: Season 1 (March 17)
American Girl Special: Season 3 (March 24)
Available for Purchase
The Americans: Season 5 (March 8)
We Bare Bears: Season 3 (March 17)
The Powerpuff Girls: Season 3 (March 18)
MOVIES
Available on Prime
Anthropoid (March 1)
Charlie Bartlett (March 1)
Chicago (March 1)
The Cutting Edge: Going for the Gold (March 1)
The Gambler (March 1)
Hannibal (March 1)
Hoodwinked (March 1)
Nine Lives (March 1)
Vampire in Brooklyn (March 1)
What's Eating Gilbert Grape (March 1)
What We Do in the Shadows (March 1)
The Dressmaker (March 2)
Emma (March 2)
Churchill's Secret (March 11)
W. (March 11)
Everybody Wants Some!! (March 17)
Gimme Danger (March 23)
A Man Called Ove (March 29)
Available for purchase
Patriot's Day (March 14)