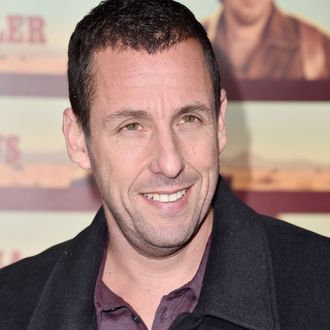 Man of the hour.
Photo: Alberto E. Rodriguez/Getty Images
Netflix, which thankfully still rhymes with "wet chicks," has inked another four-film deal with Adam Sandler. Sandler, the star many movies that allow him to take vacations with his friends, is still in the middle of his first four-film deal with Netflix: The Ridiculous 6 and The Do-Over have been released, and number three, Sandy Wexler, comes out April 14.
According to Deadline, "the films of Sandler — the first established movie star to refocus his career toward Netflix — have proven very popular and helpful in gaining subscribers and keeping them in place." So it makes sense that Netflix would want to keep this up, especially since The Ridiculous 6 and The Do-Over are both topping the charts over at Rotten Tomatoes both doing terribly on Rotten Tomatoes (RogertEbert.com called The Do-Over "a film that gets markedly dumber with every passing minute"). Please observe: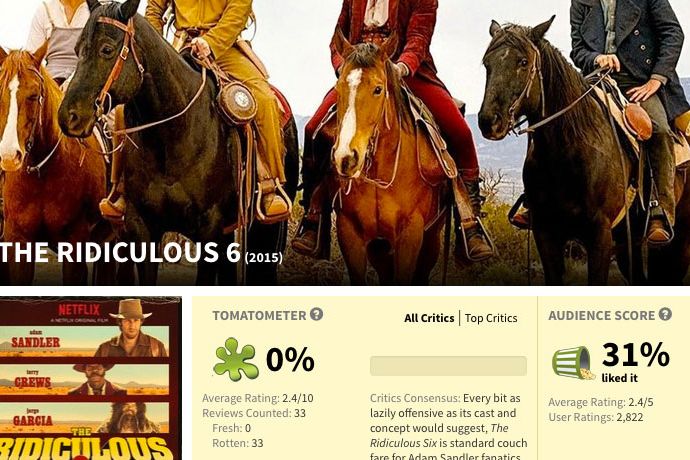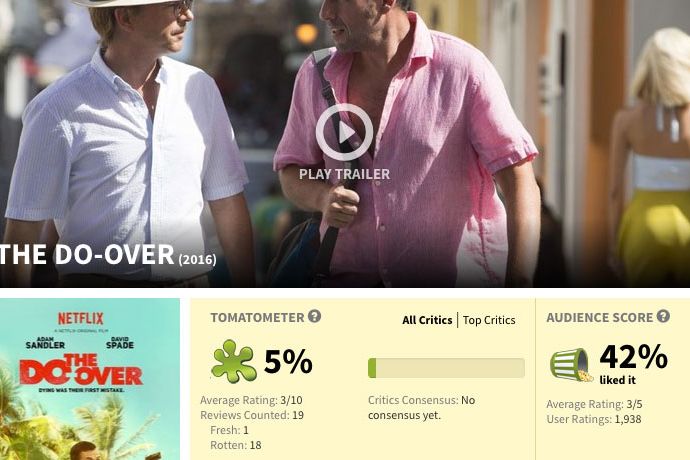 But Netflix called these films its biggest releases, which is only sort of surprising. (Please, if you're going to watch these new Adam Sandler releases, at least watch Ava DuVernay's 13th afterward, to encourage Netflix to make movies like that, too.) Sandler, who 30- and 40-somethings can still quote from classics like Billy Madison and Happy Gilmore, has either maintained a following or garnered a whole new one. But who are they? Because of the information Netflix doesn't release, we'll never know.

What will Sandler's next four movies be called? And on what exotic islands will they take place? What costume will Rob Schneider wear? Feel free to contribute some guesses in the comments section below.