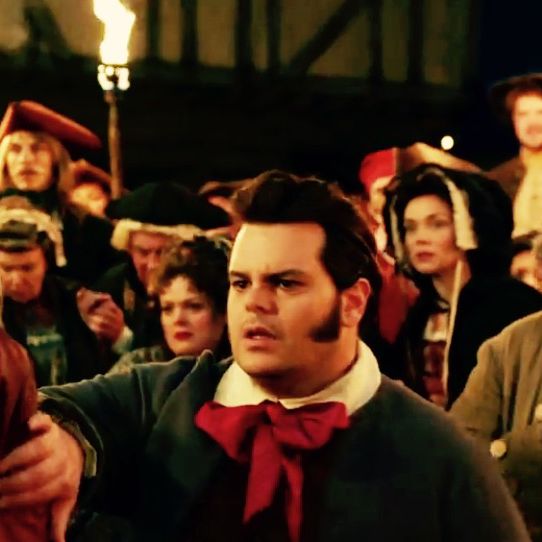 Luke Evans as Gaston and Josh Gad as LeFou in Beauty and the Beast.
Photo: Image Courtesy of Disney
Audiences who go see Disney's new live-action Beauty and the Beast will be treated to what director Bill Condon calls "a nice, exclusively gay moment" in the film, but a drive-in theater in Henegar, Alabama, is so upset with this portrayal of homosexuality that it refuses to show the film. According to their Facebook page, the Henegar Drive-In is not interested in showing any film that might compromise their Christian values. "You can feel free to come watch wholesome movies without worrying about sex, nudity, homosexuality and foul language," owner Carol Laney wrote; she later told the New York Times that she is "not a bigot."
"I have family members that are homosexuals. I have a relationship with them. I love them," Laney added. As many other outlets have pointed out, the Henegar Drive-In seems perfectly okay with Beauty and the Beast's main romance — you know, the one between a woman and an animal (though, technically, there's a Dan Stevens–like human prince trapped in there). As of Friday night, the drive-in's Facebook post about the issue had over 1,300 comments, most of them condemning the theater's actions. Should you wish to add your voice, be our guest.