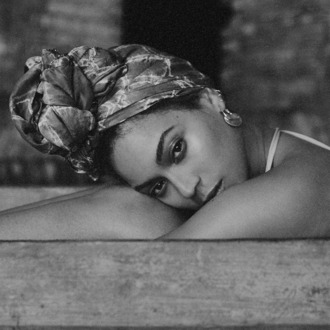 Let's get this straight: "If I Were a Boy" is a very good song. It is not, as a bunch of Irish politicians have recently, and incorrectly, concluded, Beyoncé's best song. It's not even the best song on I Am … Sasha Fierce (that honor belongs to "Halo," or maybe "Single Ladies" — or, if the mood is right, "Video Phone"). When Amy O'Connor, a reporter from Ireland's Daily Dot reached out to the 158 members of the Dáil Éireann (a house of the Irish legislature) asking how they felt about Bey, 37 members (called TDs) responded with their deepest feelings. The overwhelming ruling: A surprising amount of this group (mostly white men over 40) really, really miss Destiny's Child. You can read all of their responses over at the Daily Edge, but here are some choice excerpts:
Let's start with Declan Breathnach, a man who wants you to know that he likes not only Beyoncé but Kanye, too.
Like most people I'm a huge fan of queen B, to paraphrase Kanye she's "one of the best of all time." After a long day in the Dáil, putting my feet up and treating myself to some old school Destiny's Child is one of my favourite ways to unwind. "Survivor" would have to be my favourite song of hers, what an anthem! It almost describes the life of a politician "I'm not gon stop, I'm gon work harder, I'm a survivor."
Charlie Flanagan is also a member of the BeyHive. Charlie Flanagan named not one Beyoncé song, not two Beyoncé songs, but three entire songs by Beyoncé Giselle Knowles-Carter. And that's before he reminded his audience that he, Charles Matthew Flanagan, minister for Foreign Affairs, has basked in her essence in person:
Amy, as it happens I'm a big Beyoncé fan. Fave songs Drunk in Love, Halo & If I were a boy. Saw her Central Park New York – memorable !!
Pat Buckley, apparently petty, wouldn't choose a Beyoncé song. Instead he came armed with receipts:
I'd like her a lot better if she paid the Sri Lanka women who sew her clothing line a decent wage while she enjoys a personal wealth of over a quarter of a billion dollars.
Jan O'Sullivan doesn't only like Beyoncé, she's already started spreading the gospel. The TD says she's sharing the Bey love with her granddaughter:
Yes, I like Beyoncé. My favourite is 7/11, I dance to the video with my 1 year old granddaughter and we have a great time.
Oh, Barry Cowen. Barry claims to be "indifferent" to Beyoncé, yet manages to name a song that's become a deep cut in the post–I Am era: "If I Were a Boy."
Can't say I dislike Beyoncé but am somewhat indifferent I suppose. As regards favourite song by her, can only think of 'if I were a boy' so that may qualify as the one.
On the surface, Jonathan O'Brien seems a little extra: He doesn't just love Beyoncé, he quotes her. His response ends with a pretty iconic ether: the opposition party is full of, ahem, "good for nothin' type of brothers."
I am republican, but Beyoncé is the only queen I have time for. Of course I like Beyoncé. If I had to pick just one (which is unfair) it would be "Irreplaceable." Apart from the general good advice from Beyoncé that we should move "to the left, to the left," it would behove us all as elected members of the Dáil that we should never for a second get to thinking we're irreplaceable. That said, I always felt "Bills, Bills, Bills" from Beyoncé's days in Destiny's Child was a good allegory for what has faced the Irish working class. [Irish Prime Minister] Enda Kenny really is a good for nothin' type of brother.
Okay, BeyHive, rest easy: There is at least one functioning government that believes in life, liberty, and Lemonade.